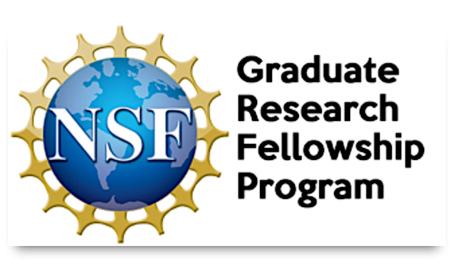 Story Series
News Feature
Three BSU alumni have been awarded National Science Foundation (NSF) Graduate Research Fellowships. 
Nicole Arruda, '17, Jasmin Hicks, '16, and Scott Allen, '14, are among the 2,000 young scholars to receive the fellowship award, which recognizes and supports outstanding graduate students in NSF-supported disciplines. 
According to the foundation's website, more than 12,000 applications were received for this year's fellowships.
"It still feels very surreal as I understand how competitive the award is," said Ms. Arruda, who is studying genetics at the University of North Carolina-Chapel Hill. "This fellowship will support me for three years of my graduate training."
She will be rotating through different labs at UNC before settling on one to complete her thesis work. At the end of April, the Berkley native is joining a lab that focuses on chromatin looping and the ways in which the three-dimensional structure of the genome modulates gene expression and insulation. 
New Bedford's Ms. Hicks said the fellowship will enable her to continue her research and involvement in STEM-related educational programs for middle school students. Her graduate work at Colorado State University is focused in neuroscience. 
"If I had not won this fellowship I would have had to spend 20-plus hours a week working as a teaching assistant, which would have hindered my participation in outreach," she said. 
Mr. Allen is studying cellular and molecular biology at Duke University, with a career goal of remaining in academia studying developmental and regenerative biology. Through the fellowship he will continue his research. 
The new fellows praised the preparation for graduate work they received from their alma mater.
"BSU provided a strong foundation for me to not only pursue a graduate degree, but excel while doing so," Ms. Hicks said. 
Both Ms. Hicks and Ms. Arruda praised Dr. Joseph Seggio, associate professor of biology, and his guidance for contributing to their success. Scott was mentored by biology Professor Ken Adams. 
"Being in his lab provided me with the fundamental skills of being part of a research team and my first introduction to the field of science as a whole," Ms. Arruda said. (Story by Heather Harris Michonski, University News)