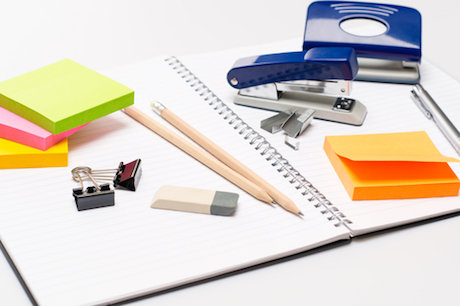 Story Series
News Feature
Bridgewater State University has awarded its office supply contract to Brockton-based W.B. Mason Co. Inc., following a competitive, sealed-bidding process conducted by the Office of Procurement Services.
"The new business partnership, scheduled to begin later this semester, will bring considerable value to the institution," said Doug Shropshire, vice president of finance and CFO, adding that the university has projected a base cost savings of nearly $550,000 over the five years of the contract.
If BSU officials elect to extend the contract for the three one-year options, the base cost savings would be more than $875,000 over the eight-year period. The university estimates it will spend approximately $265,000 annually with W.B. Mason. Staples, headquartered in Framingham, was the university's office supplies provider.
"Local account management, customer service and distribution will enable W.B. Mason to service Bridgewater State University quickly, efficiently and with the most personalized service in the industry," said Peter Manning, vice president at W.B. Mason. 
Founded Brockton in 1898, less than eight miles away from BSU's main campus, W.B. Mason has grown to become the largest independent officer supplier in the United States with more than 70 locations and 1,000 delivery vehicles nationwide.
Enhancements to BSU include same-day and next-day delivery service provided by W.B. Mason's own fleet and staff, significant long-term commitments to the campus through the support of various enhancements at the university, and a high level of customer service. 
New scoreboards for Alumni Park, the university's baseball/softball field, as well as its swimming facility, the Moriarty Pool, are among the major enhancements that the contract with W.B. Mason provides. The independent office supplier will also make a series of donations to the Bridgewater State University Foundation to support internships, scholarships, co-ops, athletics and fundraising events.
Procurement Services will host a number of workshops starting in November with W.B. Mason representatives to discuss ordering, as well as review of payment procedures.
"We are thrilled to finally be delivering to the Bridgewater campus, but are equally excited to entrench ourselves in the Bridgewater State University community," Mr. Manning said. "The opportunities are endless for where we can take this new relationship." (Story by Eva T. Gaffney, G '01, for University News & Media)