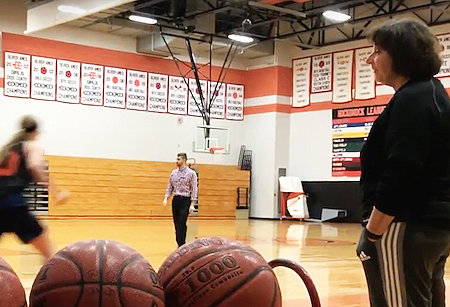 Story Series
News Feature
Elaine "Laney" Clement-Holbrook, '75, G '81, has been selected to coach in the McDonald's All-American Game, a girls basketball all-star game that features some of the best high school and prep stars from across the country.
The game will be held March 29 at the United Center in Chicago.
No one has won more girls high school basketball games in Massachusetts than the veteran Oliver Ames coach, and no one can deny her impact on a generation of players and coaches.
We caught up with her during a recent practice. (Video by Charlie Peters, University News & Media)