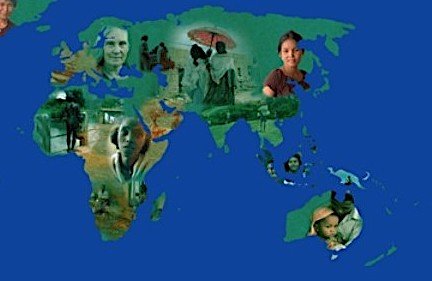 Story Series
News Feature
The Journal of International Women's Studies has a worldwide audience, but it's also making a difference right here at Bridgewater State University.
The online, open-access journal, which recently surpassed 1 million article downloads on BSU's Virtual Commons platform, is readily accessible to students and offers them a chance to gain hands-on experience in publishing.
"This is an important part of their global education," said Dr. Diana Fox, a BSU anthropology professor and an executive editor of the journal. "This is the world brought to Bridgewater."
And, Bridgewater faculty and administrators sit on the editorial board and contribute articles and book reviews.
Fox started the journal almost two decades ago when she was teaching at Massachusetts College of Liberal Arts and wanted to bridge the research and activism sides of feminism. She brought the publication to Bridgewater when she came here to teach. And, it moved to the Virtual Commons platform in 2012.
En route to 1 million downloads, the journal has reached beyond women's studies to cover masculinity, LGBTQ issues and other topics. And, there's more work to do.
"While women have made great gains, there are still significant inequalities in wealth, in political power in many countries and in terms of discrimination," Fox said.
Emily Brunelle, '19, copy edits the journal, a job that goes beyond catching grammatical problems. The journal publishes many submissions from non-native English speakers. Emily tries to make their work easy to understand for English speakers.
"It's a unique challenge in that you're trying to keep the voice of who is writing the article," said the anthropology major from Whitman. "It's so interesting. I really have enjoyed doing it."
Emily, a self-described "grammar nerd" who loves linguistics, may look into copy editing work once she graduates. 
Carley Taylor, '16, G'19, of Dartmouth, works for the journal as a graduate assistant. She communicates with authors and people who review submissions and works on the copy editing herself. 
"This journal for me personally opened up my mind a lot to things I wasn't ever aware I should be researching and reading about," said Taylor, who is studying English. "We get stories submitted from all around the world. A lot of articles are inspired by first-person experiences. … It's very powerful."
The Journal of International Women's Studies is the only journal at BSU to surpass the 1 million download milestone.
"We're very proud of Diana and all of her work she has done on the journal and her support for the library and working so collaboratively with us," said Michael Somers, director of library services. "This is a high-quality, much-beloved and much-read journal."
The publication's online presence makes it truly international, Somers said.
"It has a role in the global women's movement," Fox said. "It has carved out a place and people are using it in teaching and their own work and that feels really amazing."