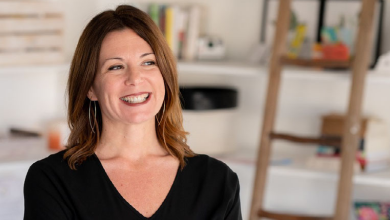 I always seek out ways to get involved... I try to look at things that maybe aren't working properly, and find ways to fix them.
Raised by two police officers, Tamara Dzialo, '02, knew at an early age she too wanted to help people.
"I always seek out ways to get involved... I try to look at things that maybe aren't working properly, and find ways to fix them," she said.
After graduating with a degree in psychology from Bridgewater State University, Dzialo has worked in a variety of positions over the past 20 years all with the same goal, to be an advocate.
Which is exactly what the BSU alumna did when she founded Project PACK.
When working as a domestic violence coordinator in 2006 with the Bristol County Attorney's office, Dzialo had a conversation with a nurse who specialized in assisting with post-assault examinations.
"Not many people realize this, but the entire process takes three to four hours. (The victims) sit in an emergency room for hours and they struggle to grasp the worst thing to ever happen to them," Dzialo said. 
During the conversation, the nurse made a simple comment.
"She wished we could provide toothbrushes for the survivors, and I thought to myself, 'Why can't we?'" Dzialo said.
Using her own money, she started buying toothbrushes, tissues, and lotions for survivors to use during the grueling exam process.
The demand for the items grew and Dzialo realized the best course of action was to start up a nonprofit to better serve those in need. Project PACK was born. Since 2012, more than 5,000 kits have been handed out to survivors.
As a volunteer-based organization, PACK relies heavily on donations and one of the biggest donors over the years has been her alma mater.
"Bridgewater State has been one of my biggest supporters of donating items. Ann Doyle is a godsend, she is by far the number one supporter," Dzialo said.
Each April (Sexual Assault Awareness Month) and October (Domestic Violence Awareness Month) Doyle, who works as a staff associate for the BSU Wellness Center, organizes a supply drive to benefit Project PACK.
"The BSU Peer Educators, Health Promotion, and I committed to this project early on. Unfortunately, sexual assault is a reality and if we can provide a level of comfort to the survivors, why wouldn't we keep supporting it," Doyle said. "This is a meaningful project and knowing that you're supporting another Bear's non-profit impacts people on campus."
Aside from donating items, Dzialo said, those in the BSU community can help in other ways, mainly by spreading the word.
"People liking and sharing our Facebook page, sharing our information on their social media platforms so other people can learn more about us, that is extremely helpful," she said. "Every little bit helps."
Do you have a BSU story you'd like to share? Email stories@bridgew.edu