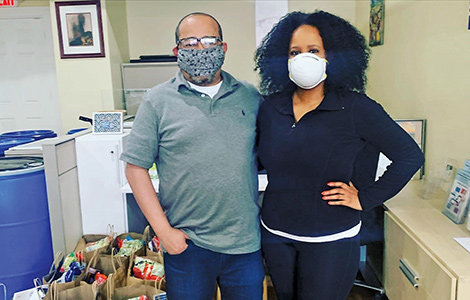 Story Series
Bridgewater Magazine
Carla Monteiro, '17, and her cousin Paulo DeBarros, '98, with the help of volunteers, have been delivering meals, groceries and toiletries to seniors in need in the Dorchester area during the pandemic. Funding for these necessities has come from a wide range of sponsors.
As of late April, more than 3,000 bags of goods had been delivered.
Ms. Monteiro is a social worker at Brigham and Women's Hospital and founder and president of the Cape Verdean Social Workers Association.
Mr. DeBarros is president of the Cape Verdean Association of Boston.