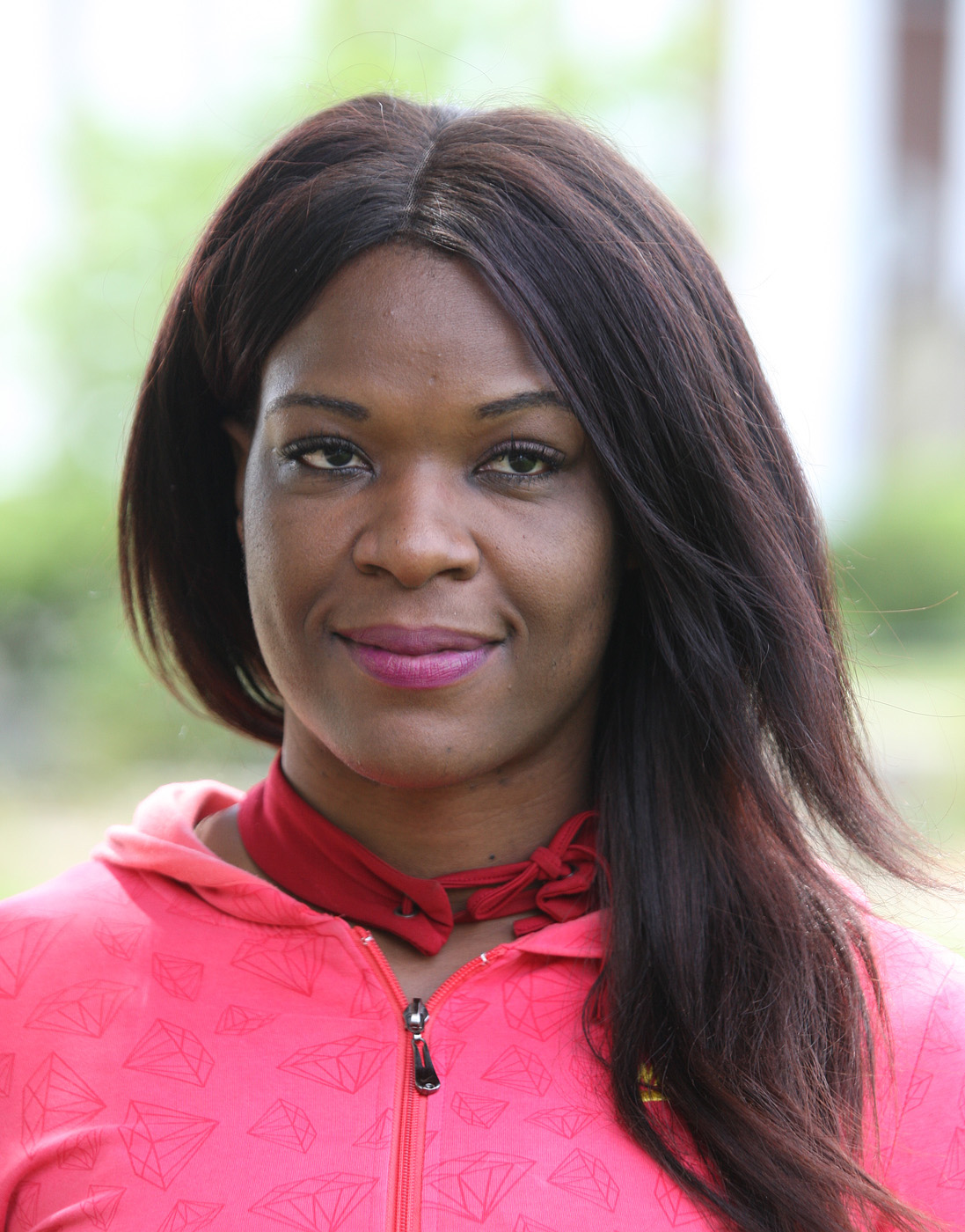 Mary Nehale
Country: Angola
Areas of Interest: Education, ESL and language education

As an English as a Second Language (ESL) teacher at a government school in Angola, Mary Nehale wants to share knowledge through teaching to improve her community. Mary, who discovered her love of teaching while living at the Osire Refugee Camp in Namibia, said challenges persist in Angola where many do not value educating their children, preferring instead to send them to work to contribute to the family. She understands the financial challenges many face, as she became a domestic worker before eventually being able to go to college to continue her studies. Mary wants to open an English school program in her community to assist those who lack the financial resources to obtain an education as well as a small business to employ young women, providing them a wage that they could use to pay for their continued schooling. Mary hopes that enrolling young women in this program could help to reduce the teen-pregnancy and school dropout rates. "Through hard work and dedication, we can make our community a better community where education plays an important role in our daily lives." Through the fellowship, Mary wants to network and learn from others in the areas of education, public management, leadership and business entrepreneurship to continue her work to change attitudes about the important role of education in the future of Angola.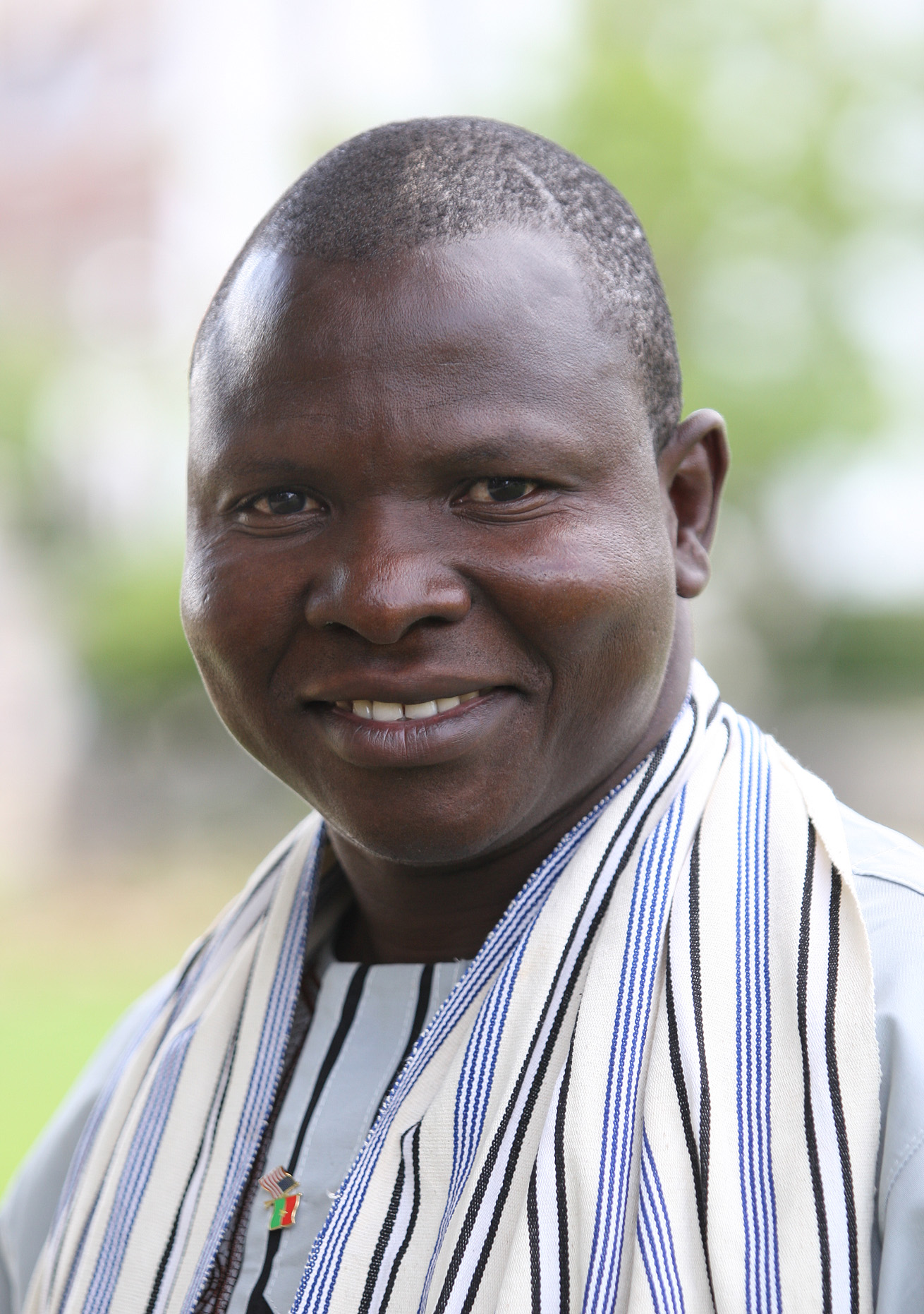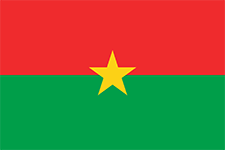 M. Boukari Ouedraogo
Country: Burkina Faso
Areas of Interest: Social Work, women's issues and community development

As a child-sensitive social protection technical advisor for Save the Children International, M. Boukari Ouedraogo continues a focus, which began in high school, to prevent the marriage of young girls in his country, while helping those in poverty improve their lives. Previously, he worked with children with behavioral problems at the Specialized Education and Training Center, and in the Ministry of Social Action and National Solidarity unit, which focused on family promotion and protection. While there, he led the design of a national strategy to prevent and eliminate child marriage in Burkina Faso and helped shepherd the document through a lengthy process of revisions and approvals by various governmental entities until it was finally adopted by the government in 2015. Through the fellowship, he hopes to learn leadership skills to influence the development of his country. He wants to learn more about social protections and improving the lives of the poor. What he learns, he said, will not only influence his work with Save the Children, but also his work within several national social work organizations to which he belongs. Ideally, he wants to be involved in implementing new social protections with a livelihood component to help poor households move out of poverty.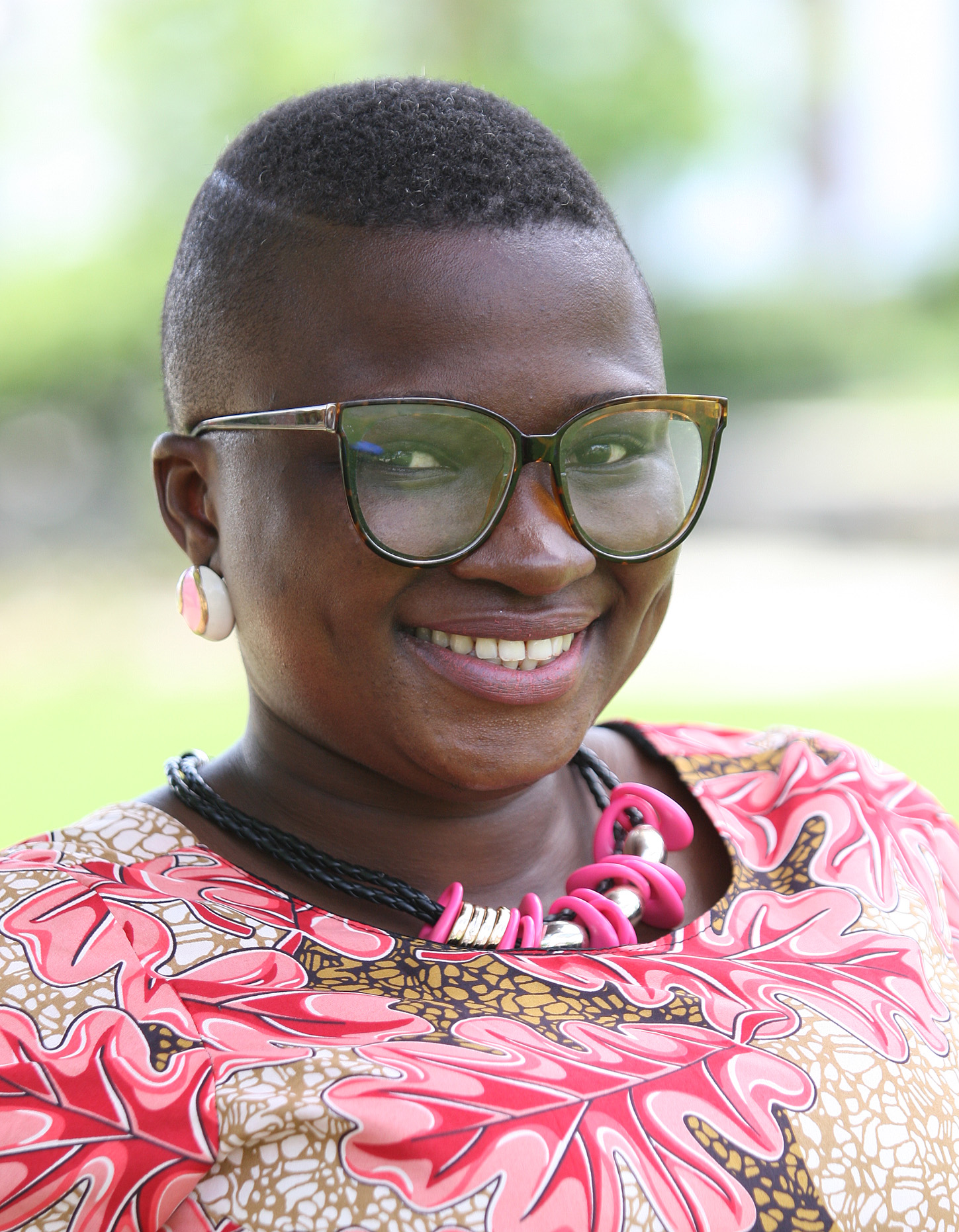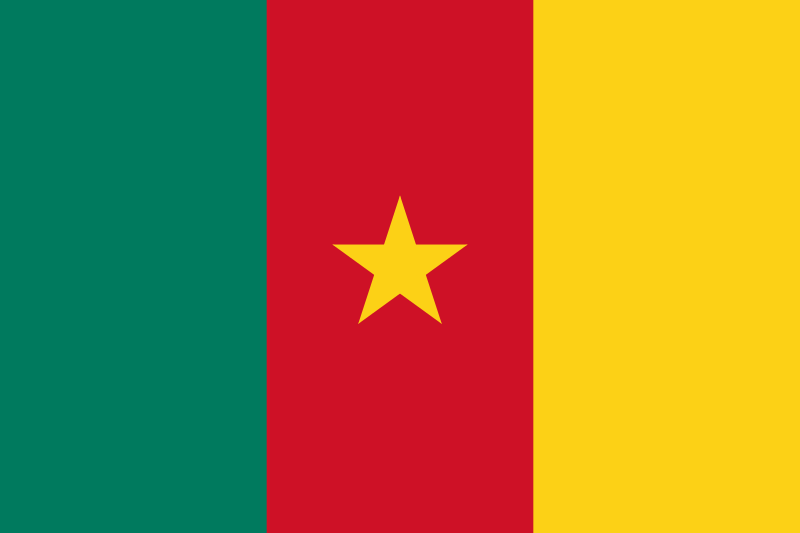 Nadege Zeshung
Country: Cameroon
Areas of Interest: Law, gender-based violence and women's rights

Nadege Zeshung is an attorney who is shining a light on domestic violence in Cameroon, using her private law firm to defend victims. Her interest in ending domestic violence was motivated, in part, to witnessing members of her own family suffer in abusive relationships. "My work gives me the opportunity to protect and defend women, just like my aunt, who cannot speak against domestic violence," she said. With friends, Nadege created the Growing Development Initiative, a social media platform that offers resources and training to those in abusive relationships and enables women to talk about and report incidences of domestic violence. Despite the continued unwillingness of victims to speak out, Nadege said progress is being made and more women are coming forward to report abuse. Because one of the root causes of domestic violence is the financial dependence of women on their spouses, Nadege is working on an initiative focused on supporting women to empower themselves through education, trade and entrepreneurship. The fellowship, "will provide me with the much-needed network, which will serve as a gateway to enter into other countries and work with organizations that share common goals." In the future, Nadege wants to create an app to make reporting domestic violence easier and identify more attorneys willing to offer pro bono services to victims.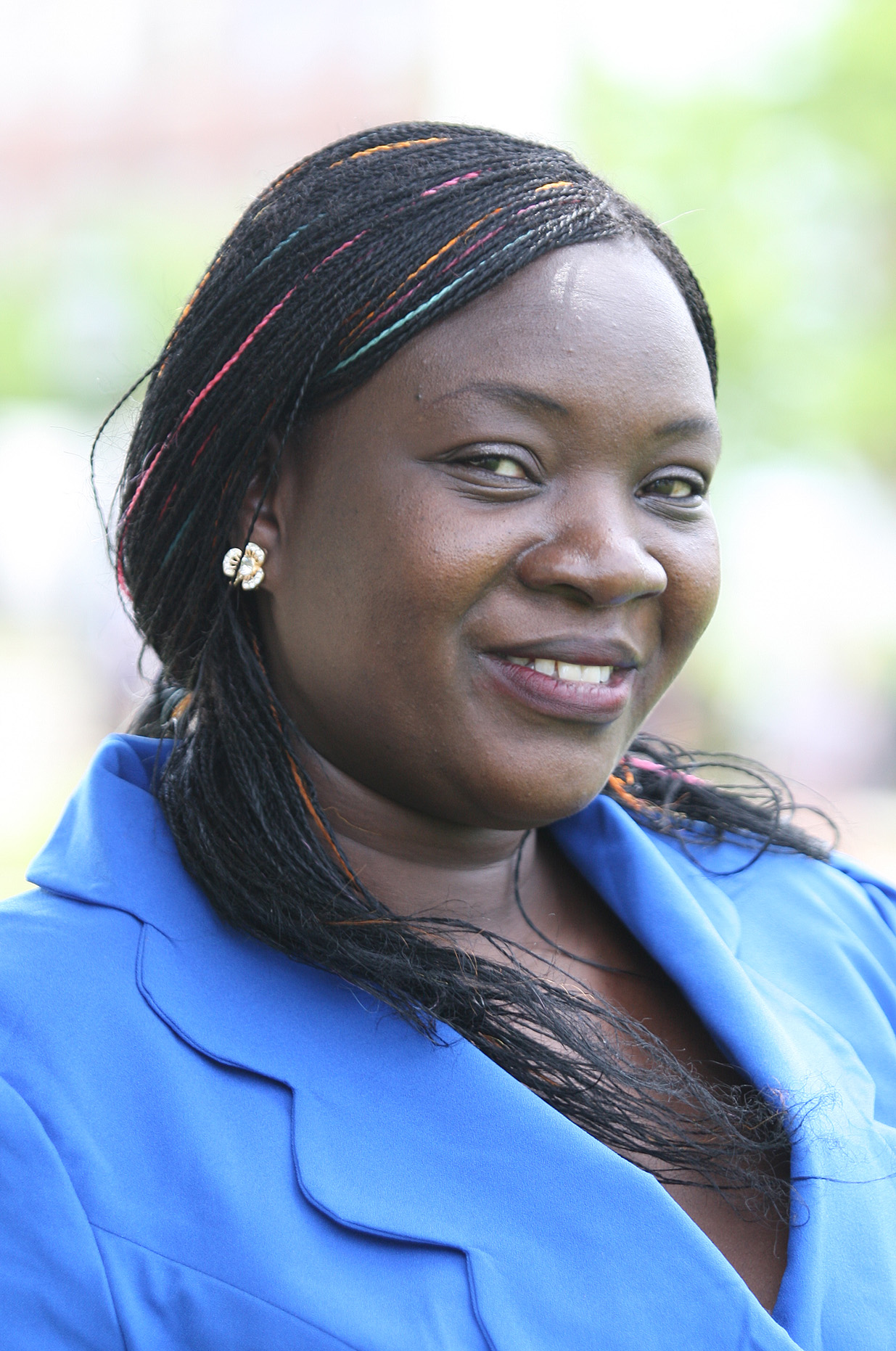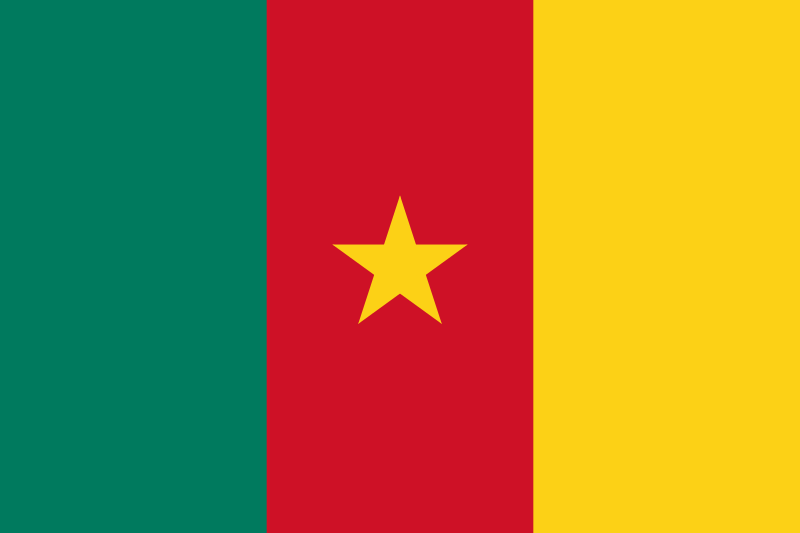 Minda Mama YéYé
Country: Cameroon
Areas of Interest: Education, civil service and women and girl's rights

Minda Mama YéYé takes her responsibility of educating women and girls seriously because she believes education is the most effective tool in the fight against extremism. The people in her region have endured extreme hardship, she said, citing attacks by Boko Haram, which has used suicide bombers, rape and mass killings to terrorize her community. To better understand the challenges women and girls face, the guidance counselor visited a refugee camp in northern Cameroon and talked with girls at the government high school of Minawao, many who had fled Nigeria because of terrorist threats. She identified a need for psychological services and coaching and pledged to provide a permanent guidance counselor at the school. "As a leader, my work is to serve," she said. "That is why the door of my office is always open. I receive everybody whatever their ages, position or difficulties," she said, adding that in one year she met with more than 300 people that included students, administrators, parents and politicians. Through the fellowship, she said she hopes to become a better manager of limited resources, a better leader in her field and a better civil servant inside her ministry and community. Beyond working with the government, she wants to develop a movement to promote the value of education for girls and women, many of whom are victims of violence and extremism.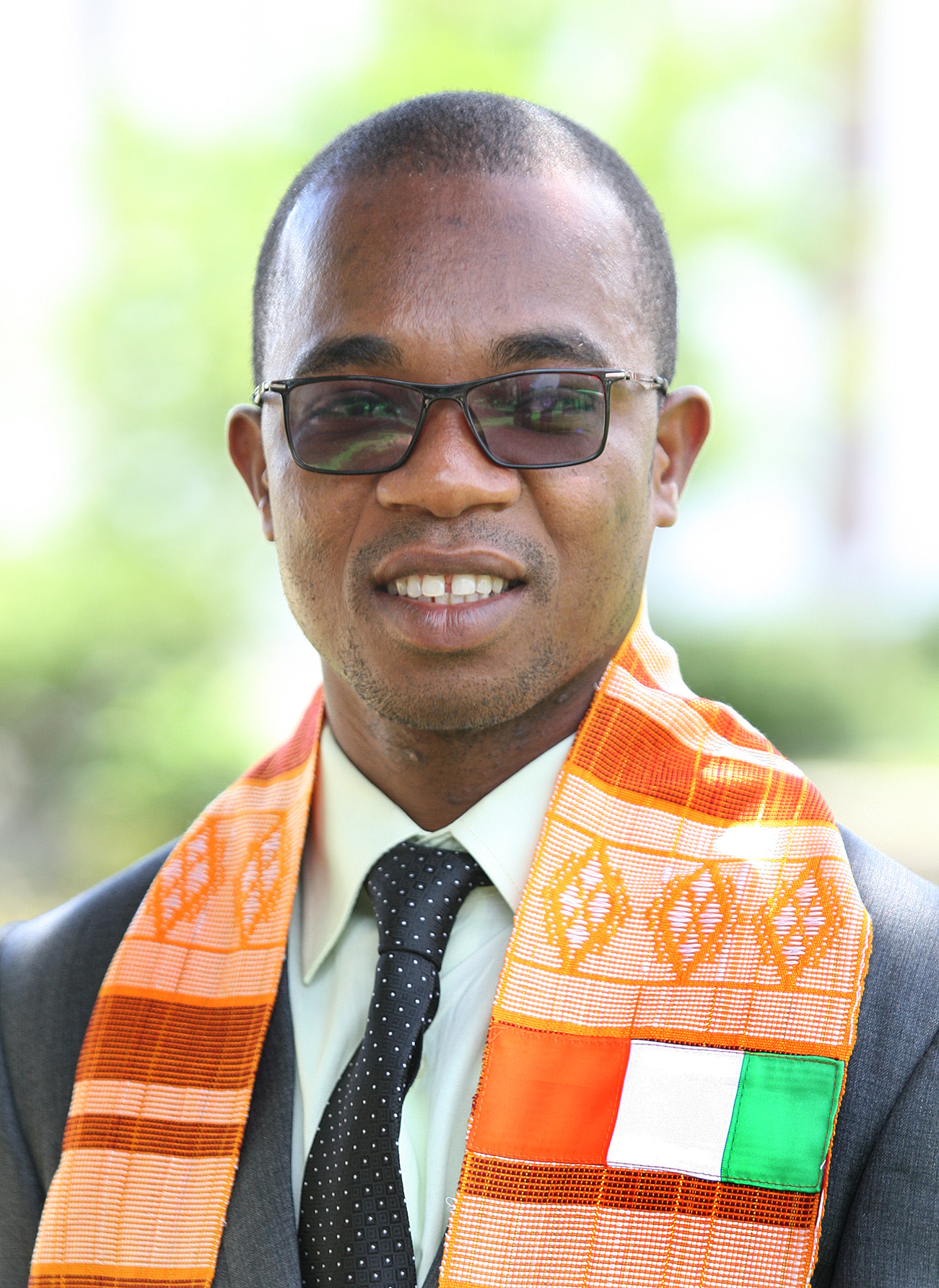 Olivier Kouadio
Country: Côte d'Ivoire
Areas of Interest: Education, corruption and public administration
Olivier Kouadio is a high school English language teacher who has generated a lot of interest in English language learning, annually teaching more than 600 students and working with teachers in others schools. "Corruption has slowly integrated our daily habits that it has become a standard means of getting a diploma," he said. "This phenomenon has been causing injustice by advantaging some at the expense of others, damaging the reputation of our educational system and undermining trust in our school authorities." In an effort to fight back, Kouakou started a social entrepreneurship class to help change the mindset of students about corruption and cheating and encourage them to see themselves as leaders. Previously, he served for eight years as an interpreter and volunteer for international NGOs to help reduce illiteracy. He is enrolled in a master's degree program in human resource management and he hopes to gain leadership skills to help him work with his managers and coworkers to fight corruption in the public sector. He wants to work as a school administrative leader and help make changes to further professionalize the role of administrators to ensure that they are focused on meeting the needs of stakeholders and are trust worthy and free of corruption.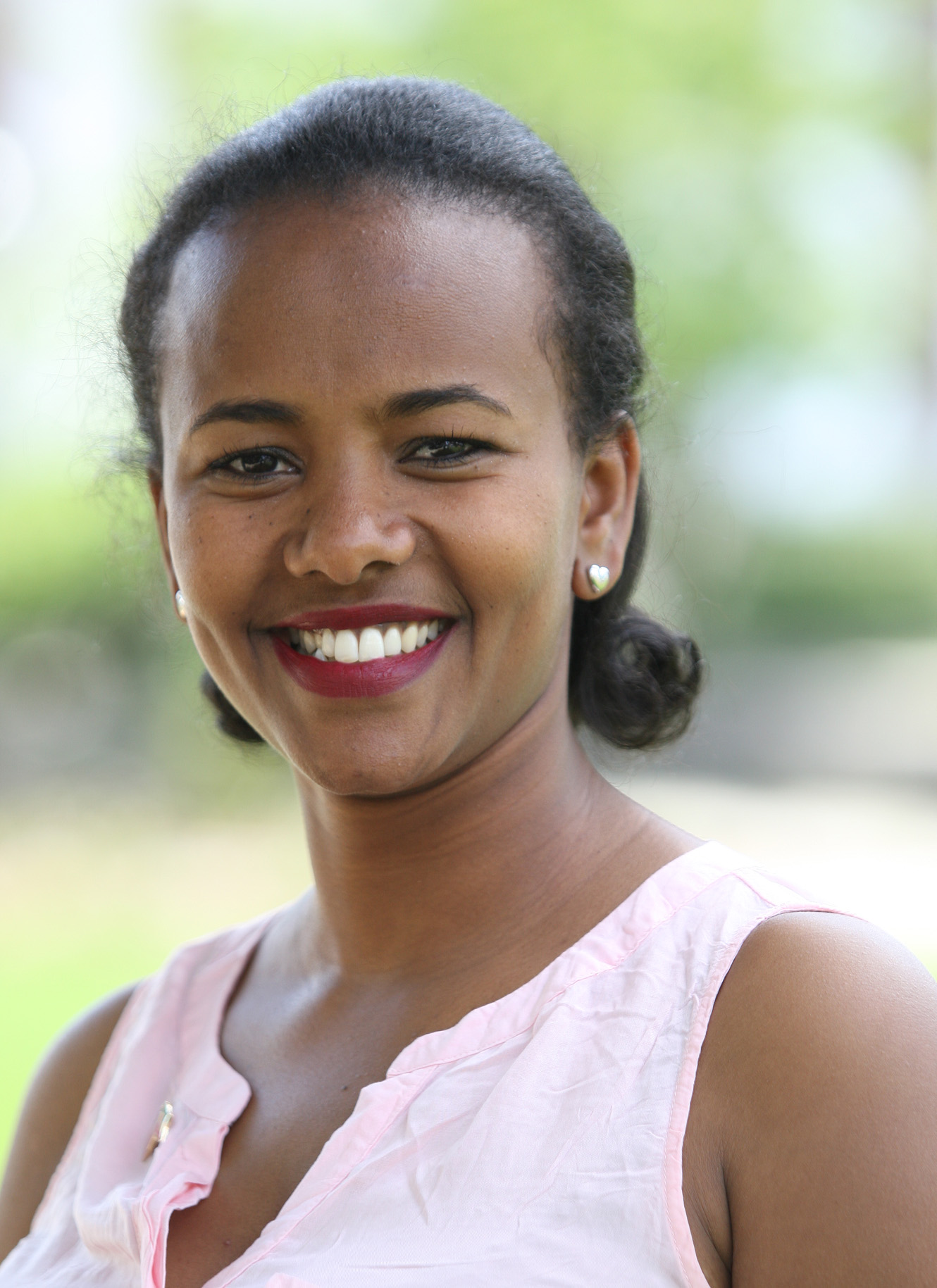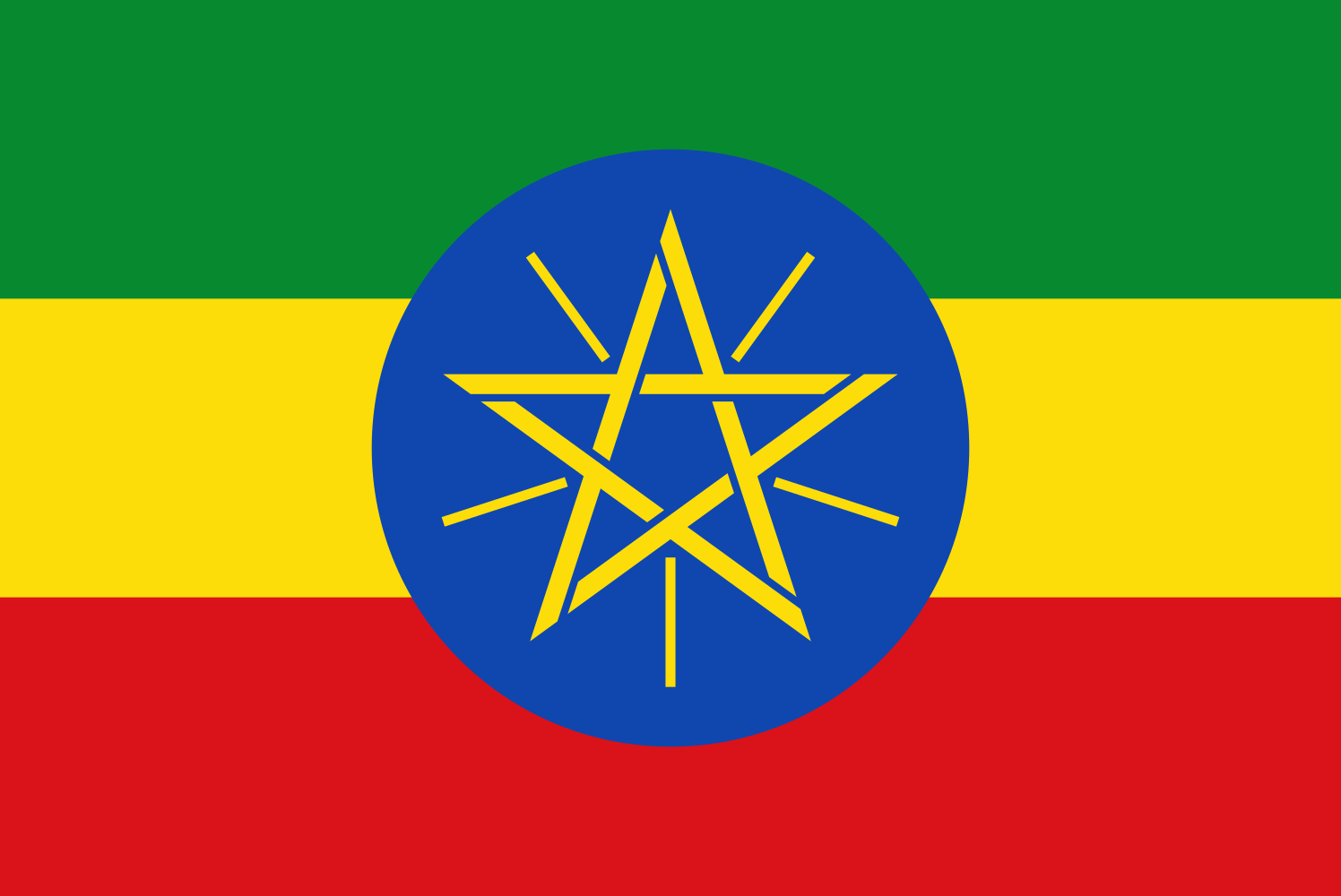 Martha Guraro
Country: Ethiopia
Areas of Interest: Law, human rights, child welfare and public policy

An African human rights lawyer, Martha Guraro is passionate about understanding the policy-making processes within the African Union, specifically pertaining to protecting the rights of children. She has written papers and conducted research about continental policy issues that could be addressed by the African Union. Martha works closely with the African Union in her role at the INGO World Vision International as a policy advisor. In this role, she advocates for the passing of policies to protect the rights of children, as well as for the enforcement of existing laws that include protections for children. She hopes to gain skills related to public leadership, economic development as well as financial management and planning through the fellowship that will enrich her current work and help her reach her goal of moving into a leadership position in the African Union to continue her human rights work and to help address challenges that are undermining the institution's credibility. "Children are the most vulnerable groups of our society and they will need a leader who can advocate with and on their behalf at different levels," she said.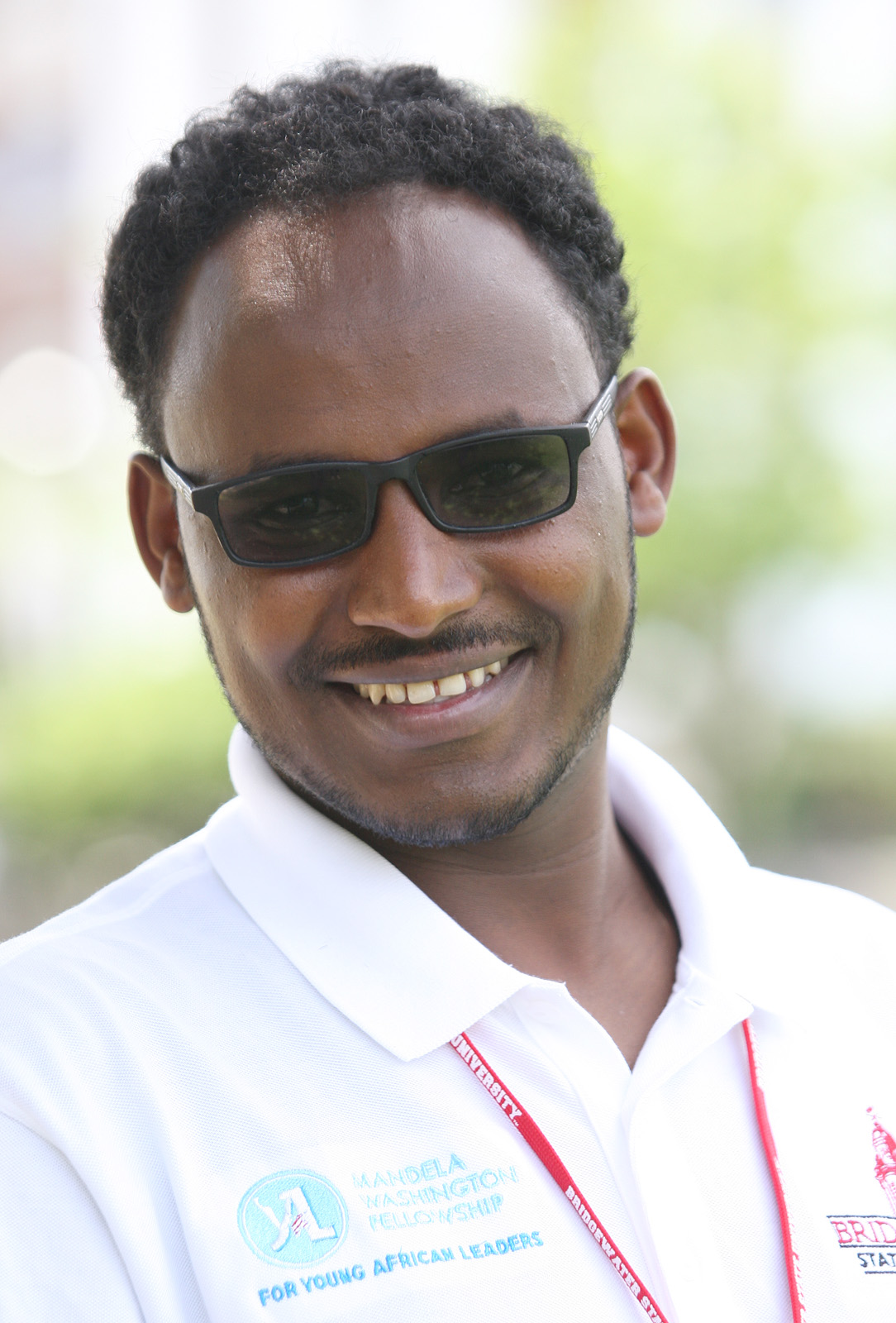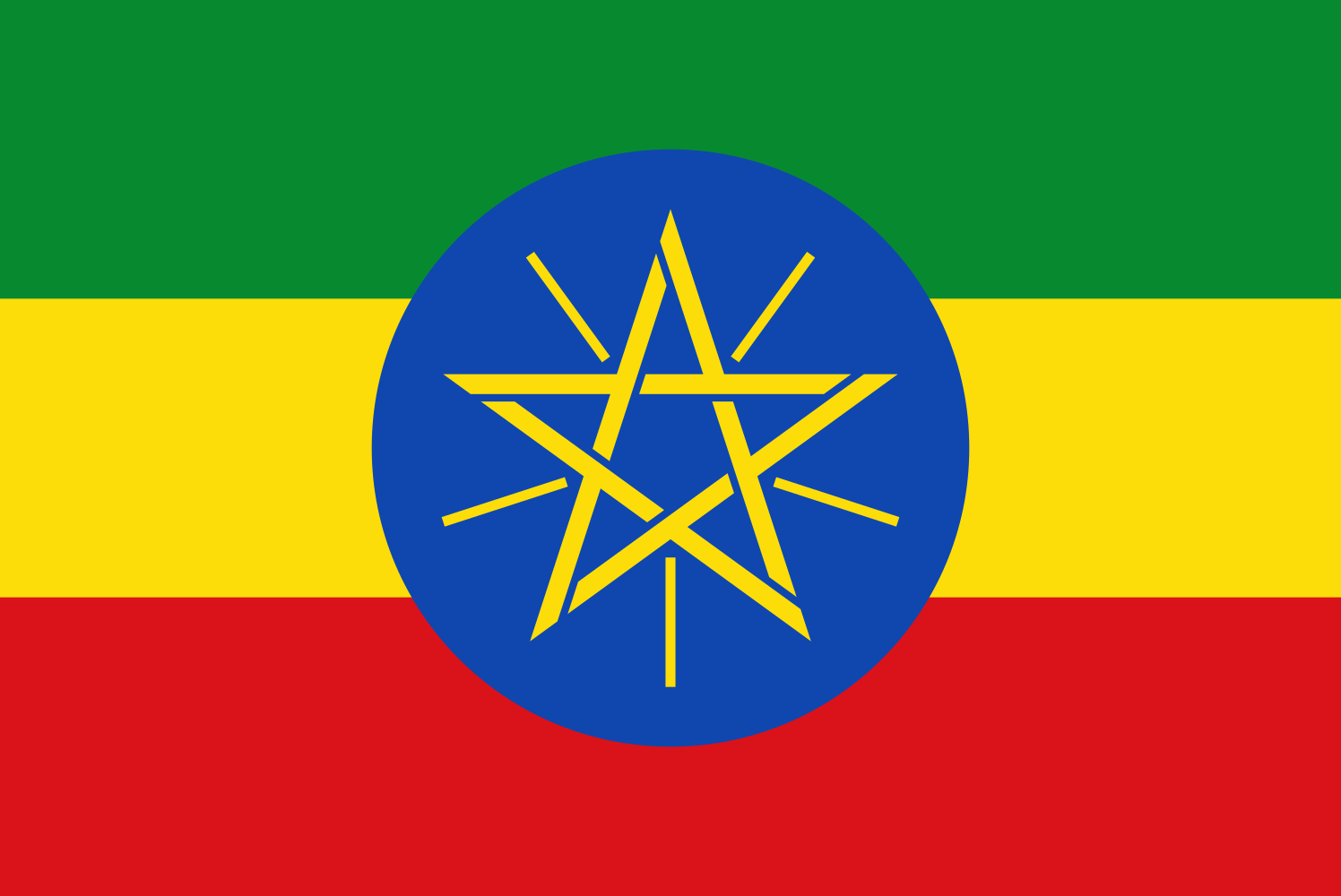 Alex Begna
Country: Ethiopia
Areas of Interest: Law, justice, prison systems and public service

As a federal prosecutor in the Ethiopian Federal Office of the Attorney General, Alex Begna is focused on the problem of human rights violations by government law enforcement organizations. Police use inappropriate methods of investigation, cases face unreasonable delays during investigation and trial, accused people suffer in prolonged pretrial detentions and there is no state defense lawyer providing legal advice to detainees, he said. Alex leads the research and legal reform team that studies methods of improving police and prosecutor services. He has set aside evidence that police officers collected by using inappropriate investigation methods and has successfully brought officers to justice for human rights violations. He also works with police officers to inform them about recent cases related to protecting the human rights of those accused with a crime. "Solving this issue is important because it can bring huge positive impact on the life of my community," he said. "Police officers have daily contact with the community. Disciplining them, making them accountable for their actions and ensuring transparency of their service, enormously assists the fight against poverty." Through the fellowship, he wants to gain leadership skills and information on building institutions that will help him to contribute to the development of civil society and the democratization of his country. He plans to establish a private law firm dedicated to serving marginalized populations, including women, children and the poor.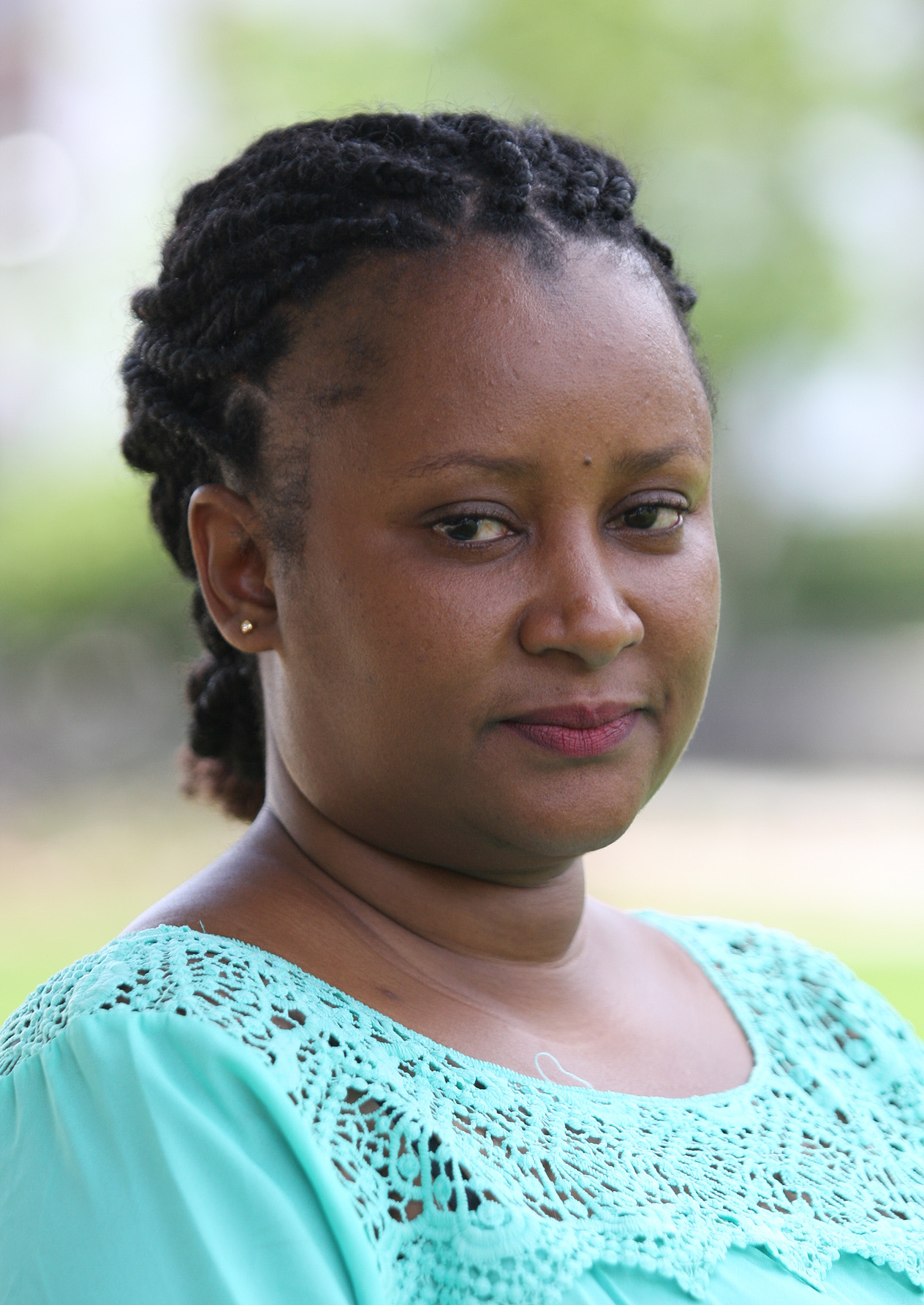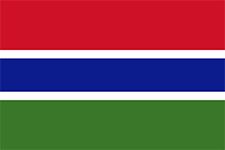 Mariama Barry
Country: Gambia
Areas of Interest: Police, justice, women's rights and public administration

Mariama Barry's appointment as the first female Assistant Officer Commanding, Police Administration Headquarters, Banjul, raised skepticism within the Gambia Police Force, but her work speaks for itself, particularly her efforts to end the practice of Female Genital Mutilation (FGM). The practice has been against the law since 2015 but continues in some communities. "As a law enforcement officer and a victim of FGM, I don't want anyone to suffer the way I did because it poses serious health complications for women and girls," she said. "The practice also causes physical and psychological trauma to victims." Mariama has networked with female police officers, lawyers and community organizations to raise public awareness that FGM is not only violence against women and girls but also a criminal offense with serious legal consequences. As part of the campaign, the group ran radio and television announcements and went door-to-door to spread the word, as well as provided training for police investigators on how to unearth the practice. Mariama is pursuing a degree in public administration and, through the fellowship, she wants to learn skills to help conduct further public awareness and community outreach activities as well as broaden her understanding of public sector reforms that will help her contribute to the professional transformation of the Gambia Police Force.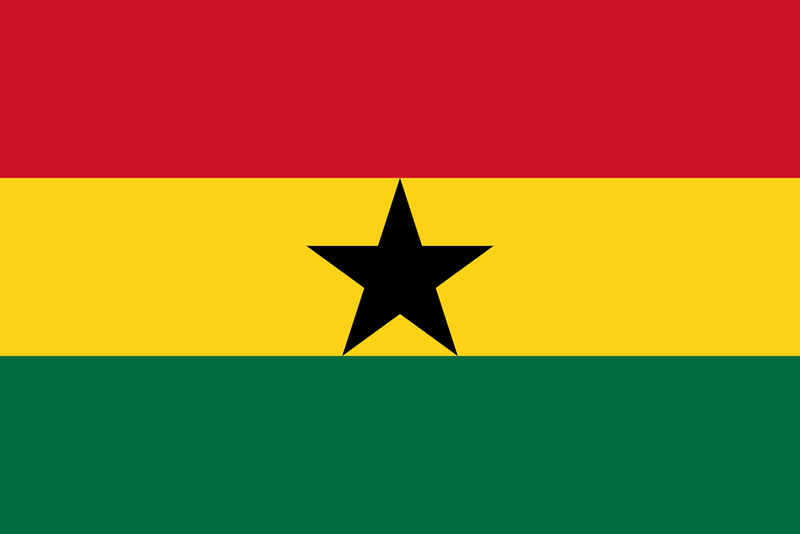 Emmanuel Yeboah Afful
Country: Ghana
Areas of Interest: Prison systems, justice and workforce development

Emmanuel Yebaoh Afful is the head of inmates' reformation at the Sunyani Central Prison where he works to provide skills training to inmates to help them support themselves upon their release. The prison system deals with a high rate of repeat offenders, which leads to prison overcrowding and an increase in the overall crime rate, he said. Emmanuel discovered that many of the inmates returned to crime upon their release because they lacked the skills to support themselves in any other way. He designed and introduced vocational modules to teach inmates skills in cloth weaving, bead making, shoe making and mushroom production, among other areas, and he was able to secure funding from charity groups to support these efforts. Additionally, inmates are taught entrepreneurship and basic book keeping to help them manage their own businesses. More than 200 inmates have completed these training programs. Emmanuel said he hopes to continue to play a significant role in the process of reforming prisoners in the Ghana Prisons Service with the expansion of the vocational modules he created to include all inmates. He also wants to make the Sunyani Central Prison the hub of vocational products that will penetrate both local and international markets.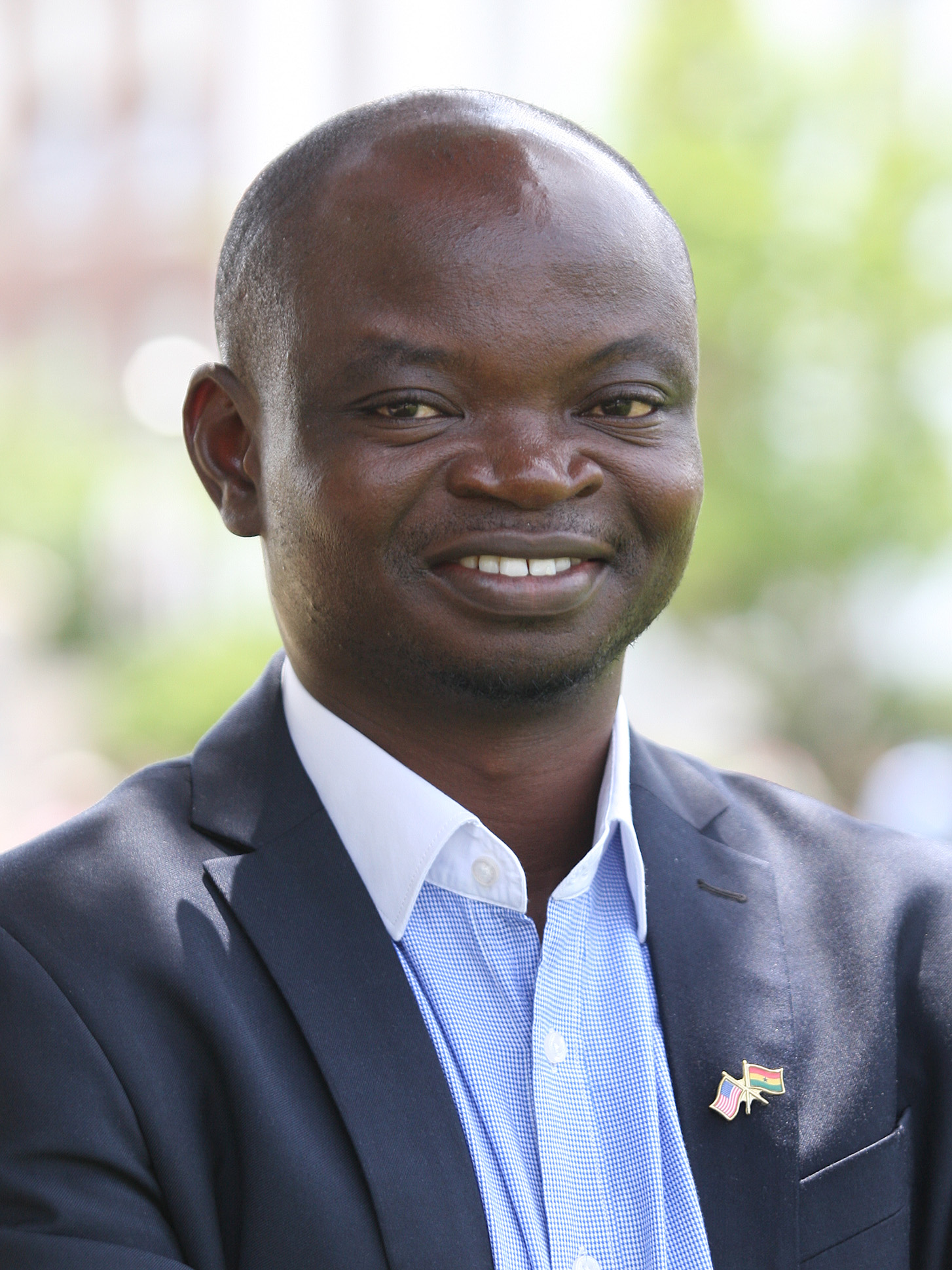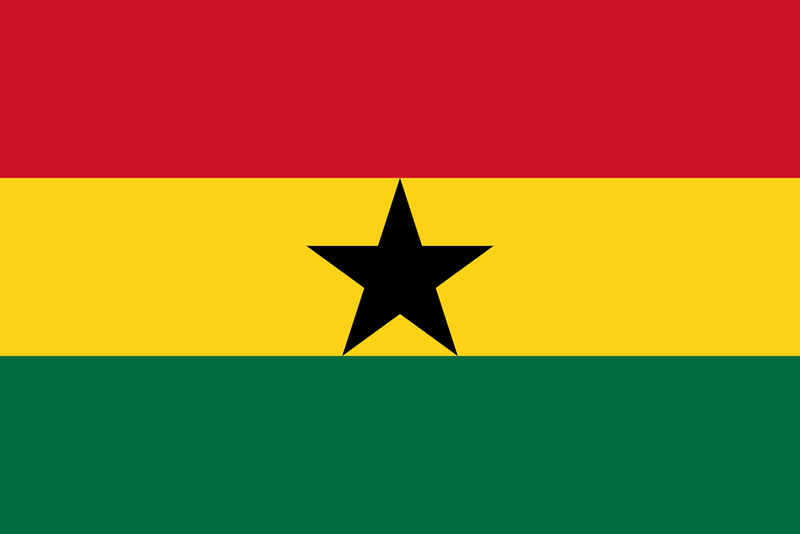 Bernard Ziem
Country: Ghana
Areas of Interest: Medicine, public health and administration

Dr. Bernard Ziem is the acting district director of Health Services in the Lawra District of the Upper West Region in Ghana where he oversees the strategic planning, implementation and supervision of local and national health policies. He is a resident physician specializing in public health at the Ghana post-graduate College of Physicians and Surgeons. Low coverage of vulnerable populations with essential health interventions has been a long-standing challenge in the district. To improve geographic access to care, the health system has expanded the number of community-based health planning and services (CHPS) zones and compounds from 18 to 25. This has placed health care workers in more communities to provide health services. Other related challenges include attracting and retaining employees, such as nurses and midwives, with the required skills to staff the CHPS sites and to improve data collection and reporting systems to inform better decision making. Due to this work, Bernard's focus has expanded beyond clinical care to preventive community-based care and sparked an interest in building his capacity as an emerging global or national leader in health care management and administration. Through the fellowship, he hopes to build effective public-sector management knowledge and experience that will enable him to lead more effectively as a public officer and positively transform his district health care system for improved rural health care in Ghana.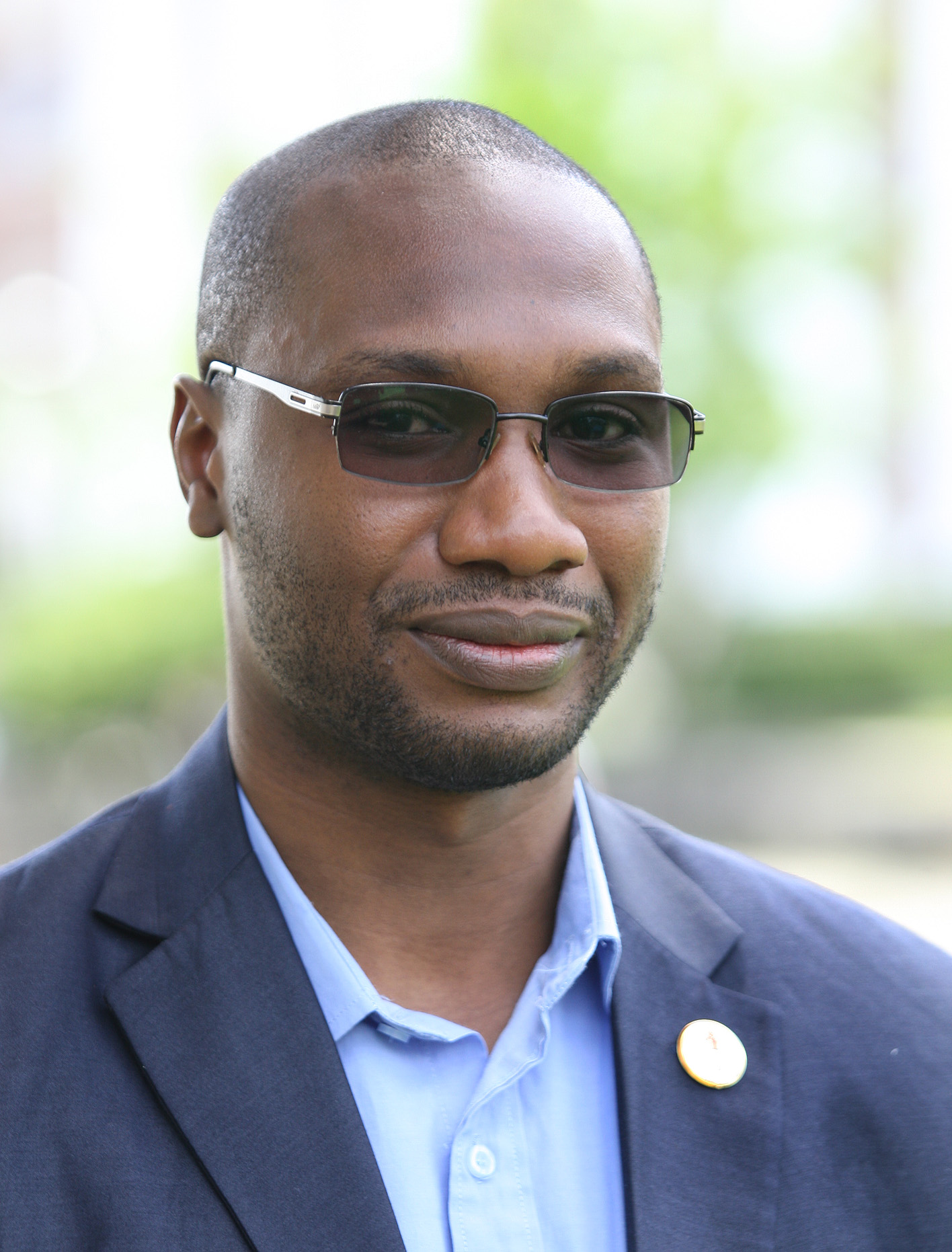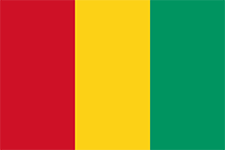 Harkite Sib
Country: Guinea
Areas of Interest: HR management, fundraising & entrepreneurship

As a project manager for operationalizing regional justice centers in the districts of Kindia, Labé and Kankan in Guinea, Harkite Sib is working to help those in need. The Ivory Coast native was a volunteer in the Ivory Coast and Burkina Faso, as well as a school headmaster and program officer at the NGO COGINTA. The objective of his previous work was to create dialogue between police and citizens, while the goal of his current work is to bring justice closer to those living in rural areas. In his hometown of Bouake, the number of vulnerable youth and women is on the rise, resulting from a socio-political crisis in the Ivory Coast between 2002 and 2010. "The lack of support for these vulnerable populations led to delinquency, prostitution and drug use, among other problems," he explained, noting that there are few socio-professional reintegration structures in place to meet the needs of the most vulnerable. With the support of his community, Harkite hopes to open a socio-educational center to welcome vulnerable youth and women, provide them psycho-social support, help them gain an education and promote their socio-professional reintegration. In addition to opening a center, Harkite wants to create a network to aide those who may want to take similar steps in other cities. From the Fellowship, he hopes to learn new concepts in the psycho-social management of people affected by social trauma and new approaches to involving communities to resolve problems.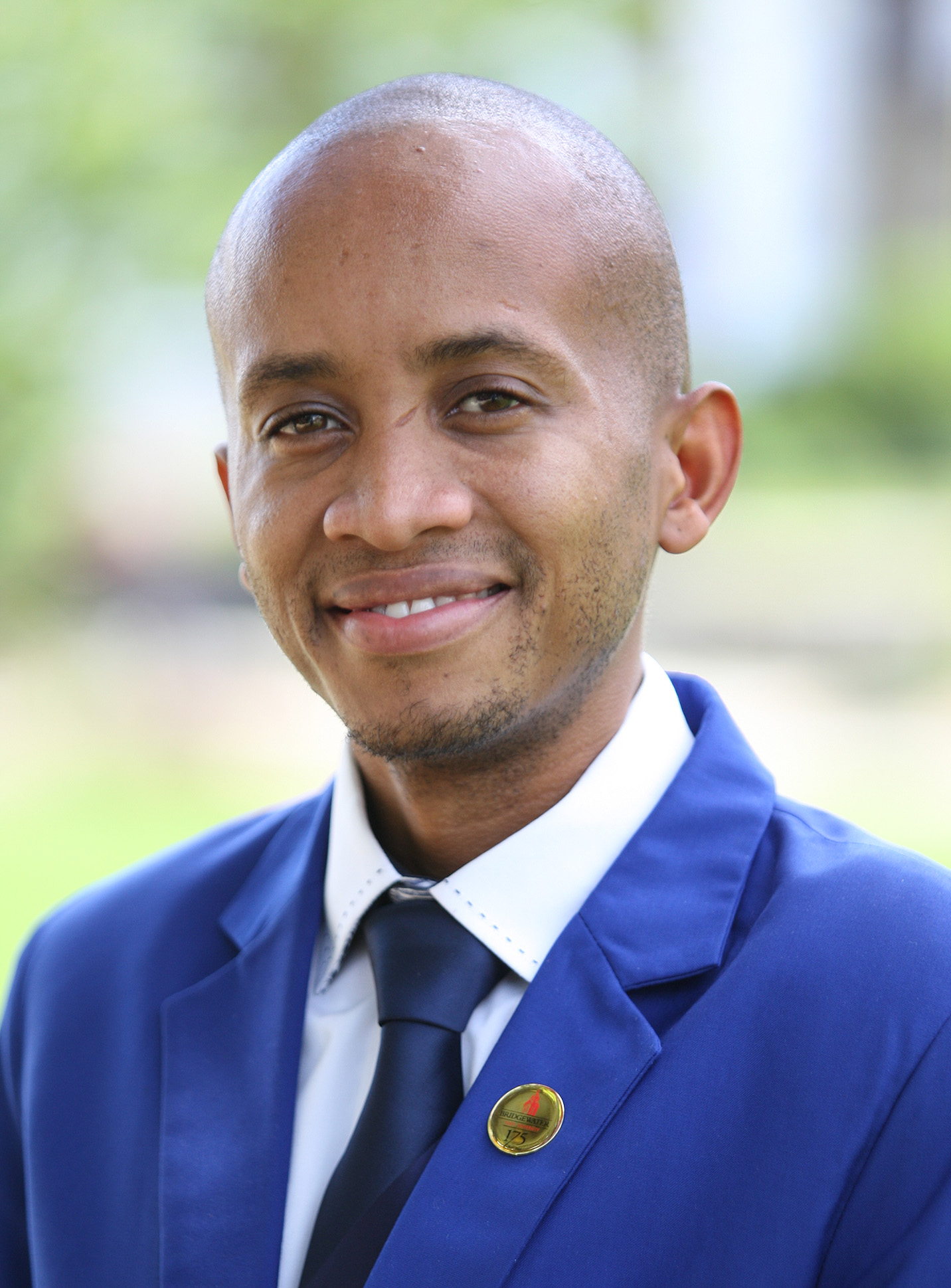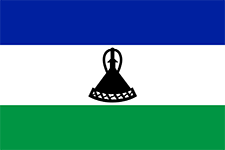 Hloni Mokhoema
Country: Lesotho
Areas of Interest: Politics and elections


Hloni Mokhoema is a young professional seeking to change his country through political activism. The procurement manager is the leader of the Majalefa Development Movement, the country's newest political party centered on bringing economic emancipation to its people. "We, as young Basotho, are educated and very skillful, but we lack the opportunity to use those skills to better our lives and our country," he said. "By taking an active role in politics, we are putting ourselves in the right position to solve the problems that we face." In Lesotho, elections are supposed to occur every five years, but in the last five years, the country held three general elections, he said, which has contributed to a stagnant economy and high unemployment. Furthermore, he said elected officials have made questionable deals with regard to the selling of the country's natural resources, such as diamonds, and profits from those arrangements have not funneled back into the country. Hloni wants to develop leadership skills to put himself in a position where he can make the best decisions for his people. He said he needs to learn how to better present and disseminate his message to attract followers and sponsors and how to effectively run a political campaign, providing hope to his people that young leaders can make a difference to improving the economic future of the country.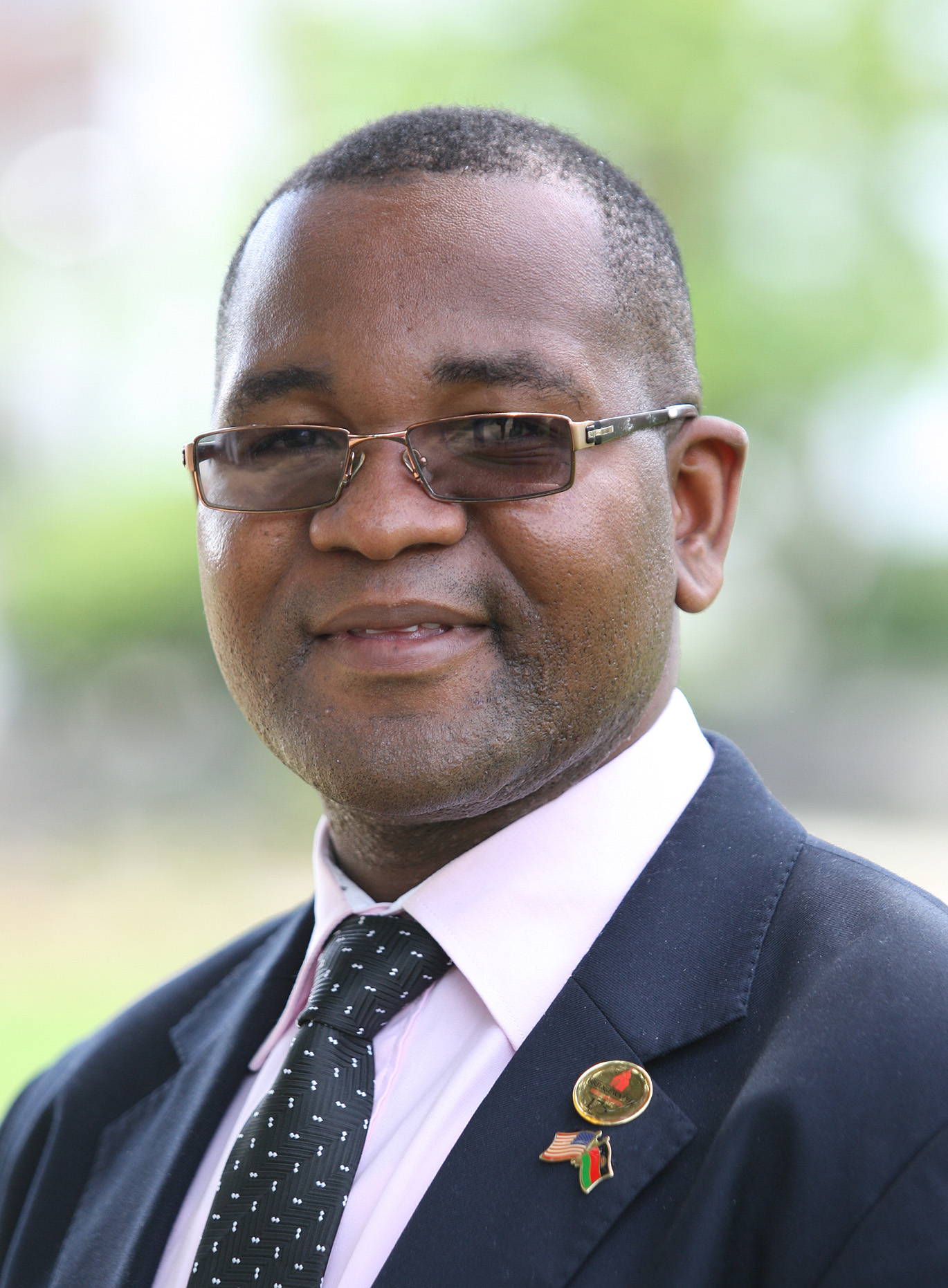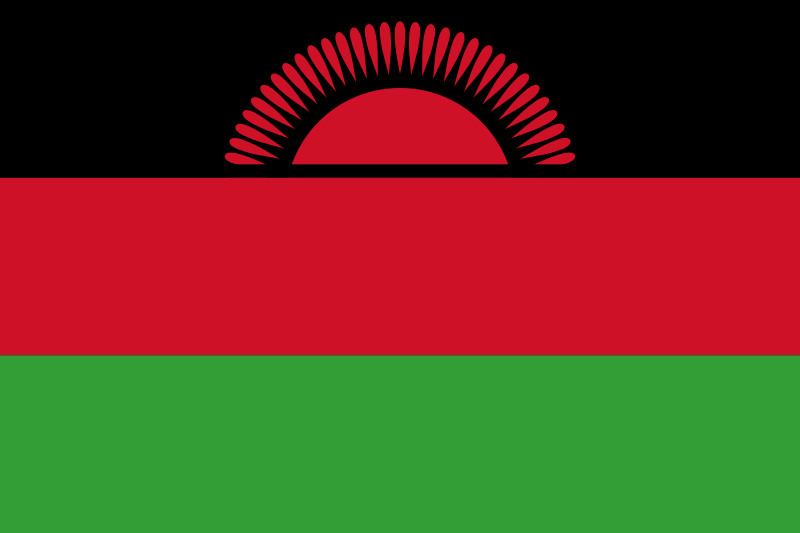 Charles Robert Nandolo
Country: Malawi
Areas of Interest: Police, justice and youth

Charles Robert Nandolo is a superintendent in the Malawi Police Service who strives to represent a credible justice system. He is particularly interested in working with underprivileged youth and has organized youth groups to teach lessons on substance abuse, the value of education and the principles of good citizenship, among others. He completed training in transformational leadership and, with the support from the Malawi Police, he is working to create a community of young independent leaders from "callboys who have been at the center of ridicule as perpetrators of crimes in the city." Through this effort, Charles hopes to create a transformed community of young people who will have a better quality of life and work to help improve their country. During the fellowship, he wants to learn how to enhance the relationship between the police force and the community and gain public management skills to help develop a modern-day police force that is focused on the rule of law, eliminating corruption and protecting human rights. In the future, he plans to advocate for better training for officers on ethics, accountability and human rights to improve police operations and enhance the credibility of the police service.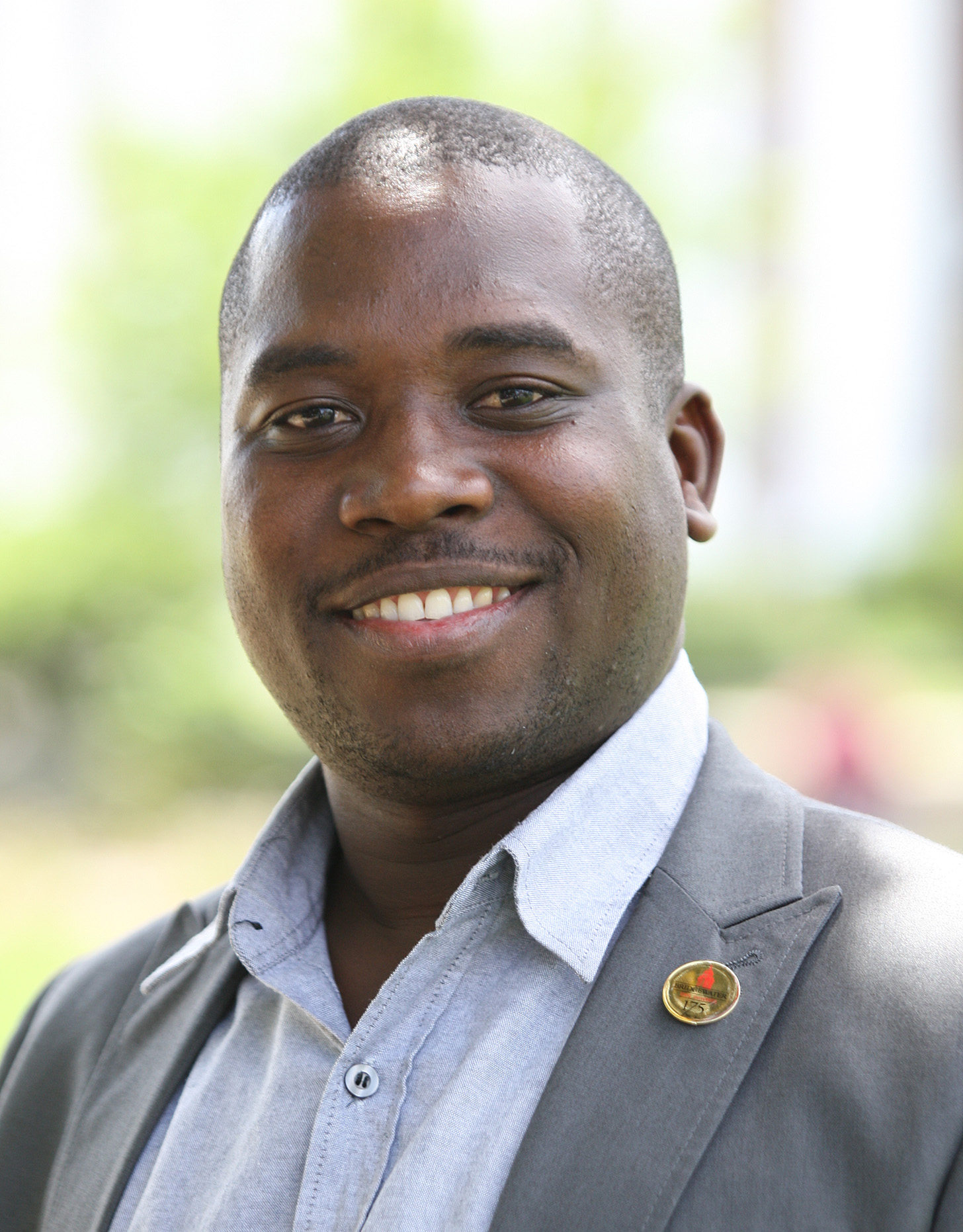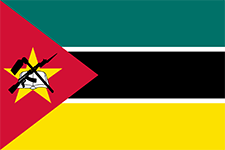 Azarias Chunguane
Country: Mozambique
Areas of Interest: Police, law and governance

Azarias Chunguane is a police department administrator who is hoping to make a difference in his country by helping to diffuse confrontations between those of different political parties, which he says is key to maintaining stability and enforcing the rule of law. He also wants to help improve the public image of the police. He has worked in a variety of roles in law enforcement, including as a police station permanent officer, as an information officer and as a district operations chief. In Mozambique, elections have often turned violent as members of differing political parties clashed. In an effort to stem the violence, Azarias was part of a law enforcement effort to hold weekly meetings with party representatives to resolve disagreements and dispel misconceptions before they led to violence. The effort was successful and the subsequent election proceeded peacefully. Throughout his life, Azarias has thrived in unique environments and cultures different than his own, and it's one reason he is looking forward to traveling to the United States to participate in the fellowship. He wants to increase his knowledge of the Democratic State of Law and human rights, and gain skills that he can take back to his institution.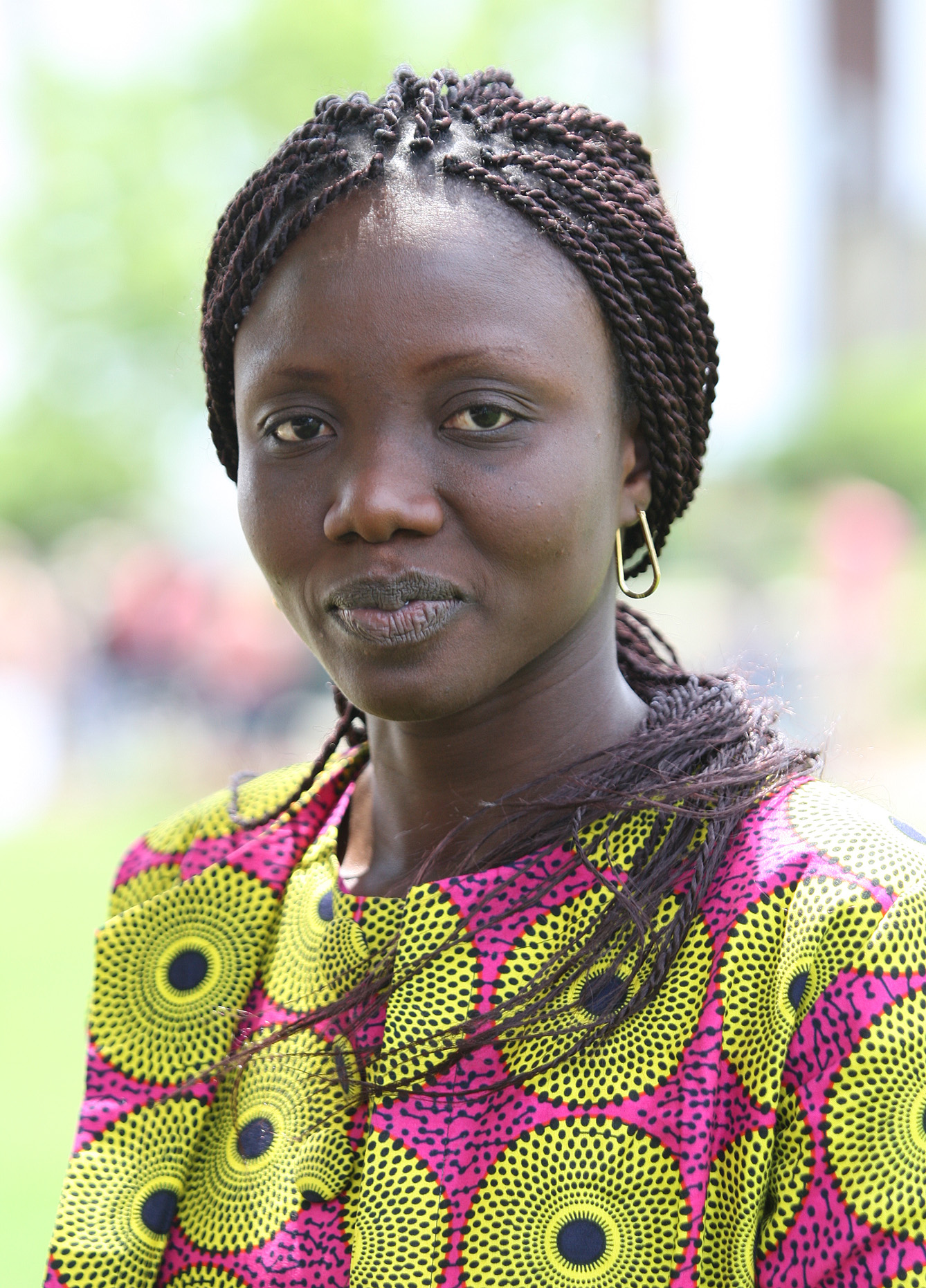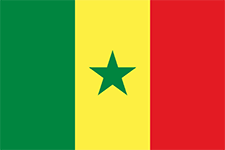 Mariama Ndong
Country: Senegal
Areas of Interest: K-12 education, grammar and pedagogy

Mariama Ndong is a teacher who wants to work toward improving literacy in Senegal, starting in her own village. She has taught English to secondary school students in the Thies region and currently teaches in the capitol city of Dakar. According to national statistics, more than half of the Senegalese population is illiterate, and the problem is even worse in rural areas, she said, noting that only 32 percent of children in the country graduate from high school. Mariama advocates for children to stay in school and has helped develop remedial programs to prevent students from failing classes and dropping out. "My colleagues and I took that step because we believed that it is right to give students a second chance," she said. The effort required extra hours and extra work for teachers and students alike, but it paid off by keeping students in school. Through the fellowship, she hopes to discover new teaching methods and enhance her leadership skills. She plans to host workshops for her colleagues to share what she learns and to put ideas into practice in her classroom. In the future, she will continue to work to popularize the strategy of offering remedial classes to help prevent students from dropping out of school and would like to see other schools take similar action.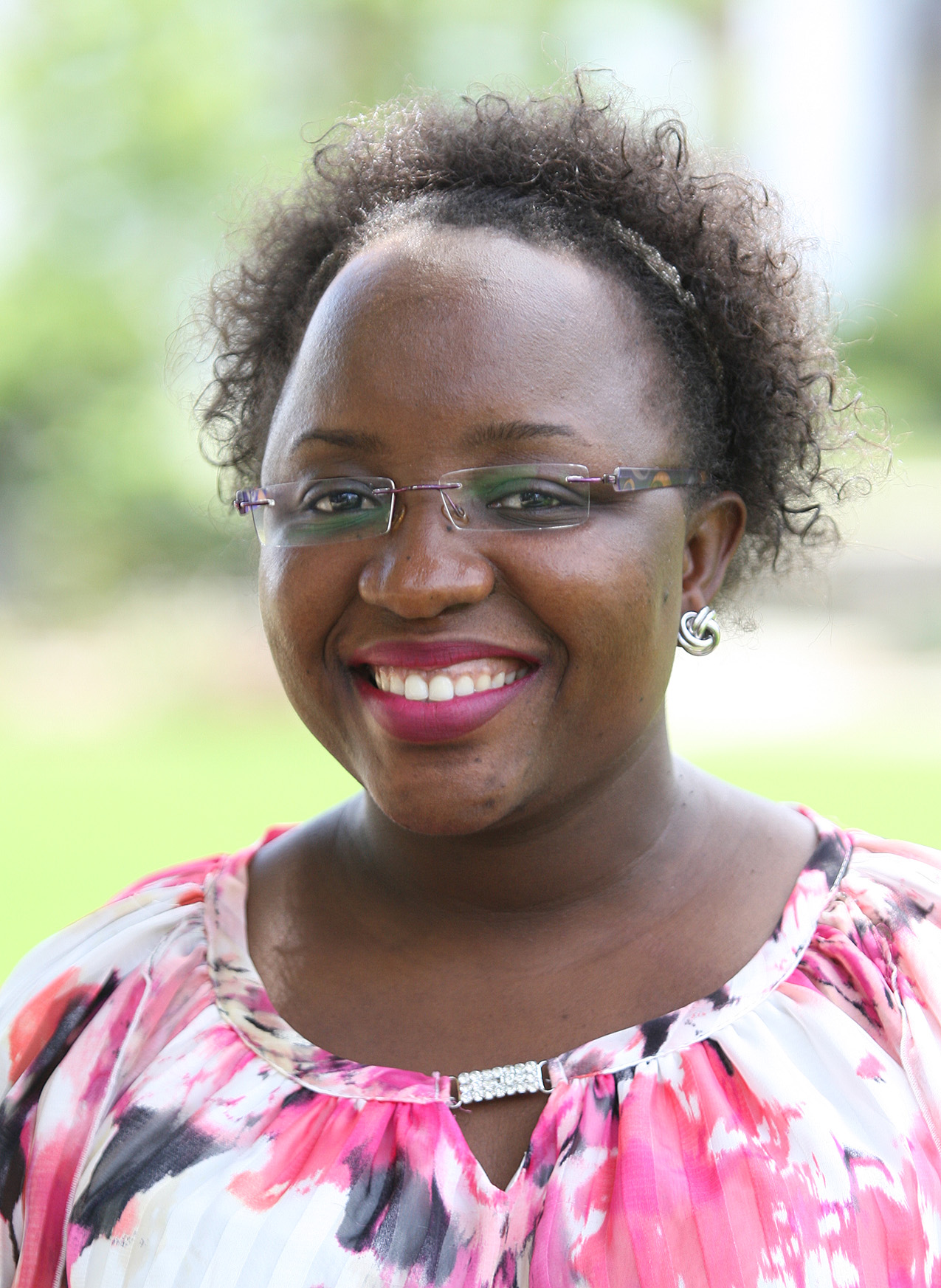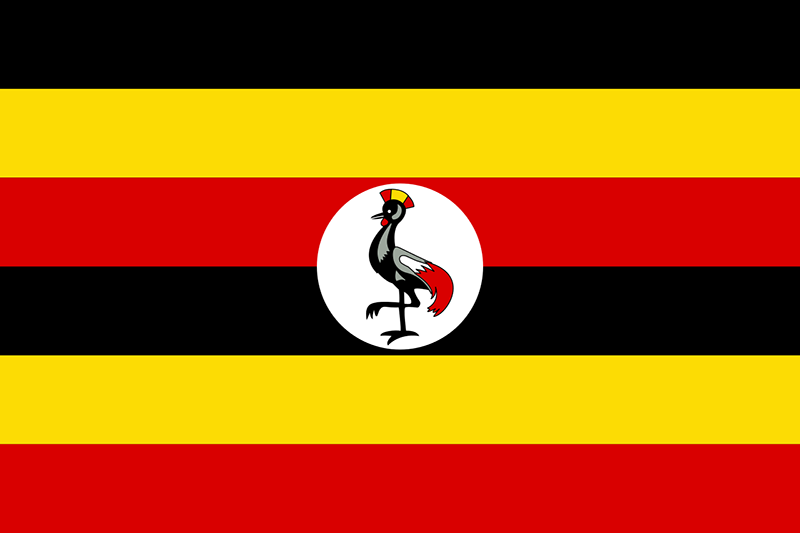 Elone Natumanya Ainebyoona
Country: Uganda
Areas of Interest: Public policy, corruption, women & children's rights
Elone Natumanya Ainebyoona is the coordinator of the Uganda Parliamentary Forum on Youth Affairs (UPFYA), a youth advocacy platform that brings together more than 150 members of parliament to discuss issues facing youth. She is passionate about helping to advance issues affecting youth and in particular female youth, who need to be inspired and supported to become actively engaged in matters of governance and democracy. She also is an associate director of the Leadership Square Africa, which is a young people's leadership development and mentorship organization. Elone previously worked with the Uganda National NGO Forum as a program officer, spearheading citizen-led, pro-democracy and governance campaigns. Elone, who holds a master's degree in public administration in international development from the University of York in the United Kingdom, is passionate about social justice, democracy, governance and leadership. She has more than 10 years of experience in research, advocacy, policy analysis, citizen mobilization and community development, among other areas. Her work with youth advocacy and engagement has seen her represent key stakeholders in different international engagements. In the Commonwealth, for example, she supports the implementation of youth programs including convening the 2nd Stakeholders' Forum of the 9th Commonwealth Youth Ministers Meeting. "The fight against corruption is very fundamental in the development of any country since theft of public resources denies citizens access to services due to them," Elone said, adding that she believes that Africa will only progress if there is an investment in effective leadership that breeds good governance and democracy. While participating in the fellowship, she hopes to learn about American governance systems and how they are able to effectively deliver on their mandate. She wants to learn from other female leaders how they deal with gender challenges of female leadership and hopes to apply what she learns to influence public policy making in Uganda, particularly as it relates to young people and women.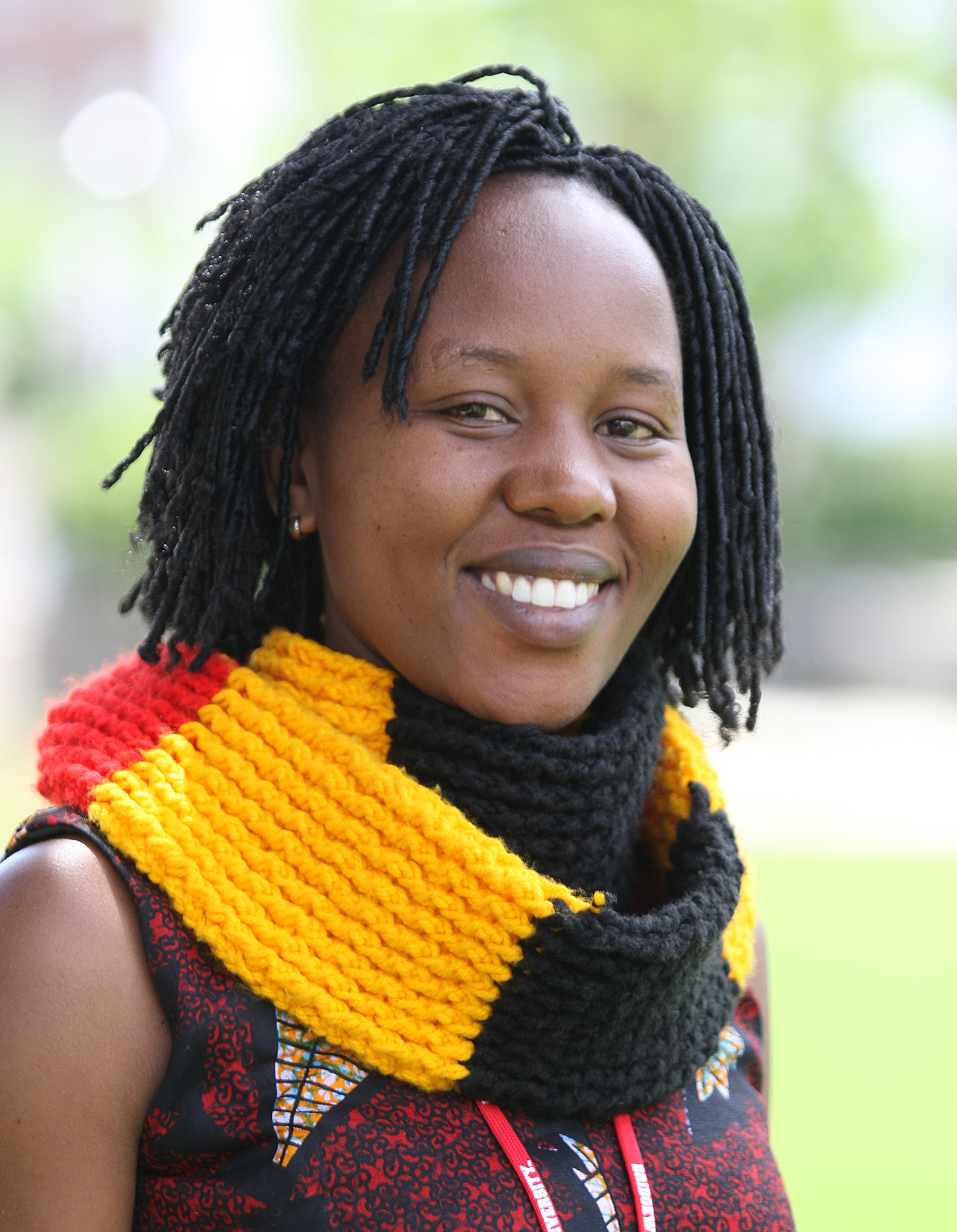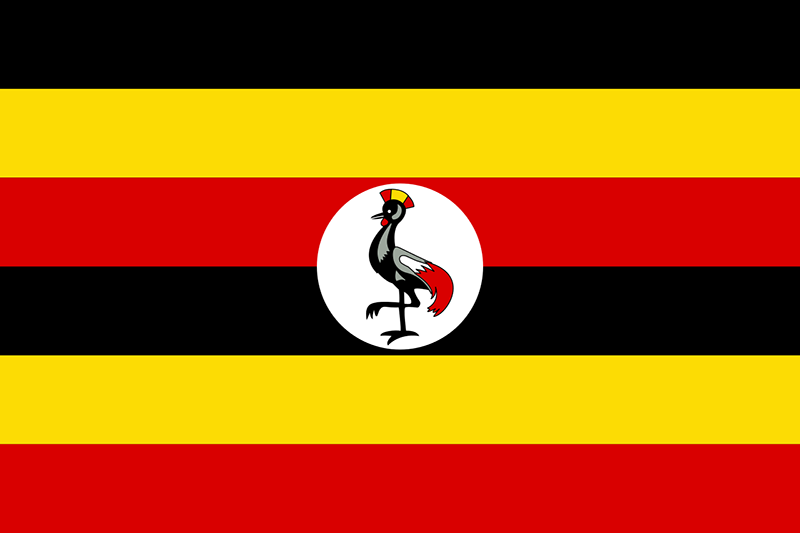 Racheal Mpiriirwe Kaigo
Country: Uganda
Areas of Interest: Social work, politics, democracy and youth

Racheal Mpiriirwe Kaigo is a social worker and founder of Youth Initiatives for Peace Building, a regional organization that works to strengthen Democratic institutions, promote peace and advocate for the rights of young people in the political process. Racheal plans to run for a Parliament seat in 2021 to advance policies to include women and youth in the decision-making process. While Uganda has one of the youngest populations in the world – 78 percent of its people are under the age of 30, participation of youth in governance and development processes is low. Unemployment has increased and, as a result, many young people opt to sell their vote to the highest bidder, she said. To prevent this from continuing to happen, Racheal is working to create a skills development center to train young people in various trades to earn a sustainable income and participate in a meaningful way in the political process. During the fellowship, she hopes to gain public policy skills that will help her to manage her skills training initiative. She said she hopes to serve in Parliament and to train more young people on practical skills for economic empowerment. "I envision vibrant economically empowered youth ready to take part in effective decision making without any economic limitation," Racheal said.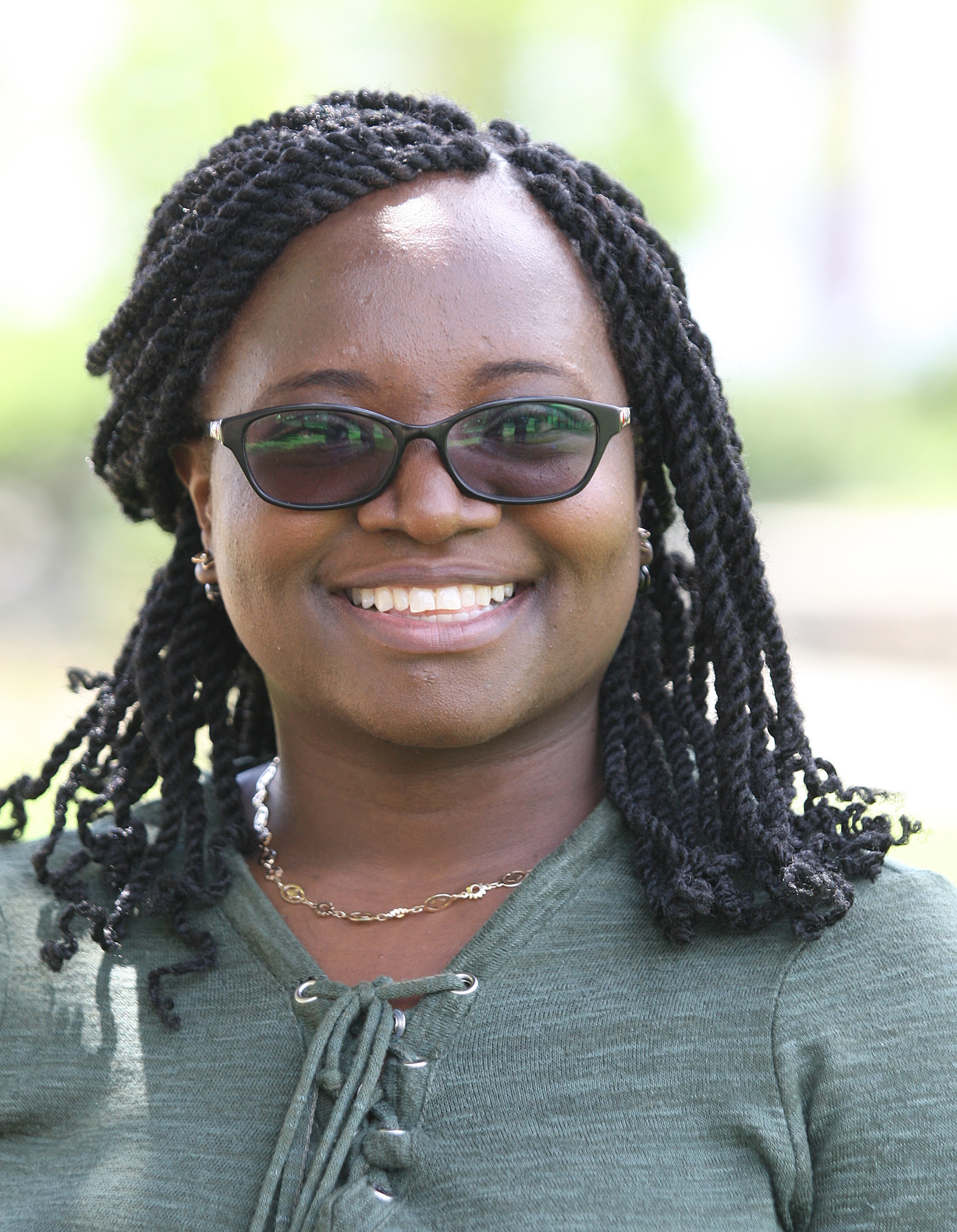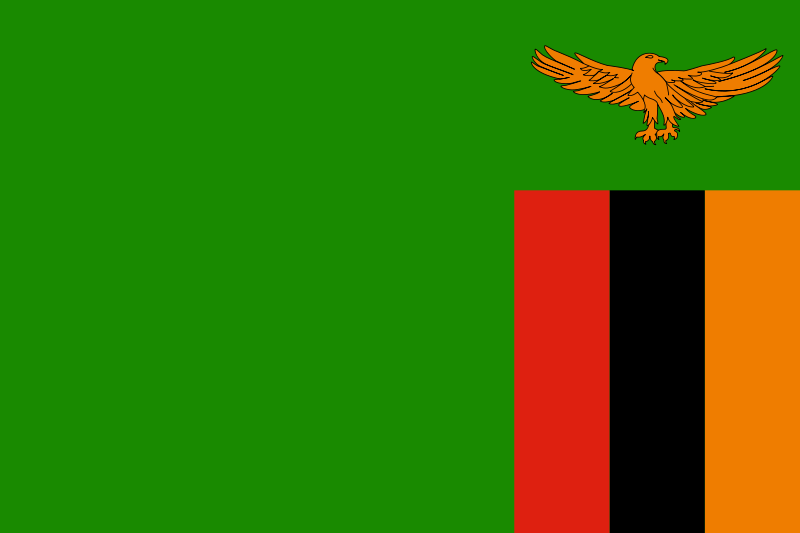 Monica Chipanta
Country: Zambia
Areas of Interest: Law, justice and corruption

Monica Chipanta, the deputy chief state advocate in charge of the Western Province, is working to protect the rights of marginalized groups. She oversees criminal prosecution in the province and collaborates with other legal arms of government. Monica works to help ensure that women and children get justice and has chosen to serve in a rural province with a high rate of poverty to improve access to justice for the people living there. Unlike in most parts of Zambia, the Western Province has seen numerous cases against poaching, cattle rustling and gender-based crimes, she said. "The nature of these unique cases presents an opportunity for me to utilize my creative and problem-solving skills, communicate diplomatically and help victims," she said. From the fellowship, Monica hopes to gain more knowledge and skills in her field that will assist her in coordinating the criminal justice system with other stakeholders at the district level, as well as to help her connect with other justice stakeholders such as the Judiciary, Legal Aid Board and Correctional Services. Additionally, she wants to enhance her leadership skills to mentor the women and young people with whom she works.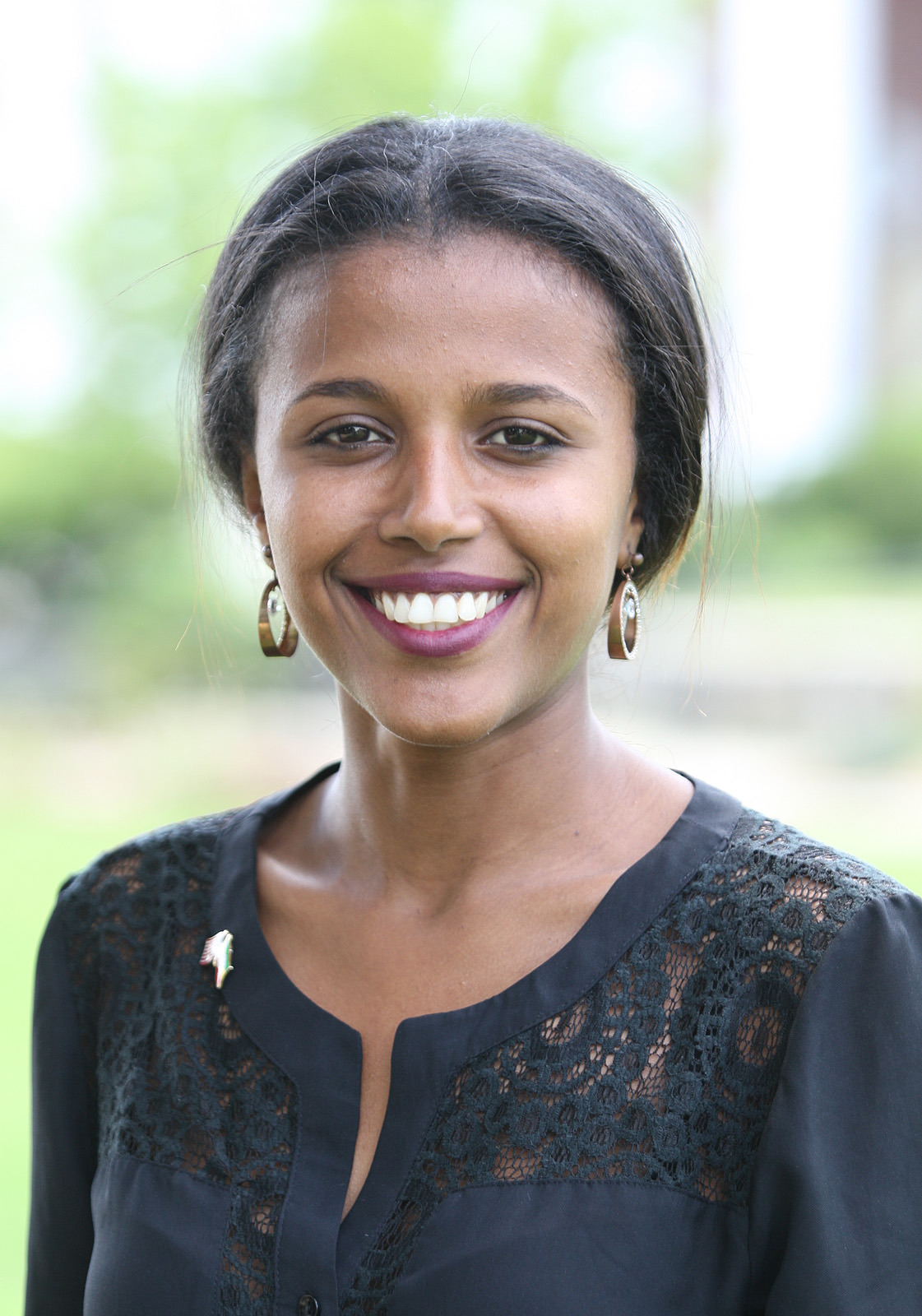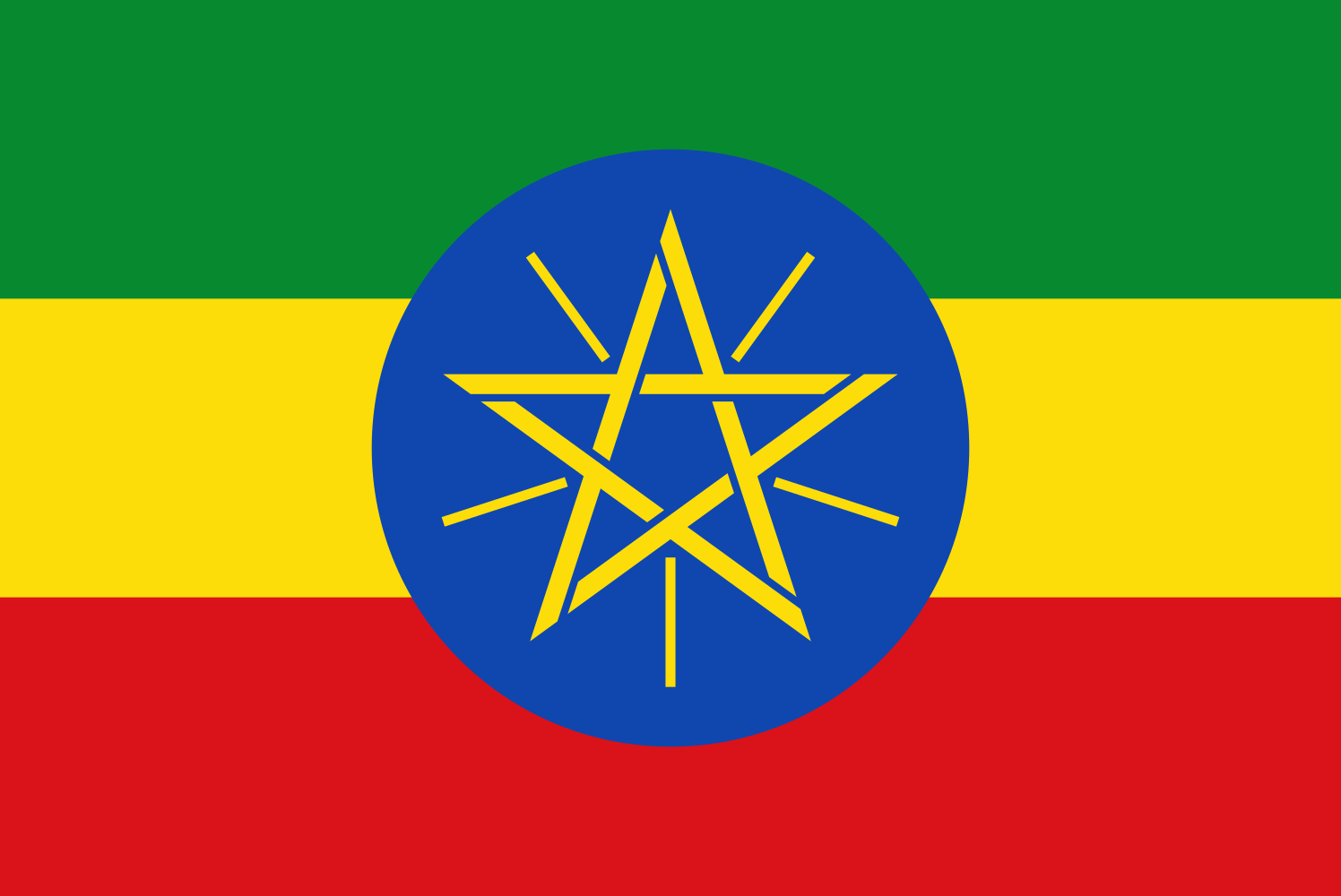 Tsion Demissie Bergano
Country: Ethiopia
Areas of Interest: Law, gender-based violence, women's rights and governance

Tsion Demissie Bergano is a legal intern at the African Union and a coordinator at Ignite the Youth Africa virtual youth activism network. She is a human rights advocate and wants to ensure that everyone is treated equally within the justice system. In her role with the African Union, she is working on the Silencing the Guns in Africa by 2020 initiative. With the Youth Africa network, she supervises six young people who are blogging to advocate for human and democratic rights in Africa. Additionally, she has been an active volunteer for a variety of grassroots organizations, such as Advocacy Ethiopia and the Ethiopian Women Lawyers Association. While in college, she helped advocate for and show evidence of the need to protect women from sexual harassment, assault and discrimination, which ultimately convinced the administration to put regulations into place to protect female students. She also volunteered at a legal aid clinic, where she provided legal services to clients unable to afford to pay for a legal consultation. Through the fellowship, she hopes to sharpen her leadership skills, to learn how to build institutions and to gain skills that will enable her to contribute to the development of civil society and the democratization of Ethiopia. She hopes one day to establish her own law firm and provide free legal aid for women, children and the poor.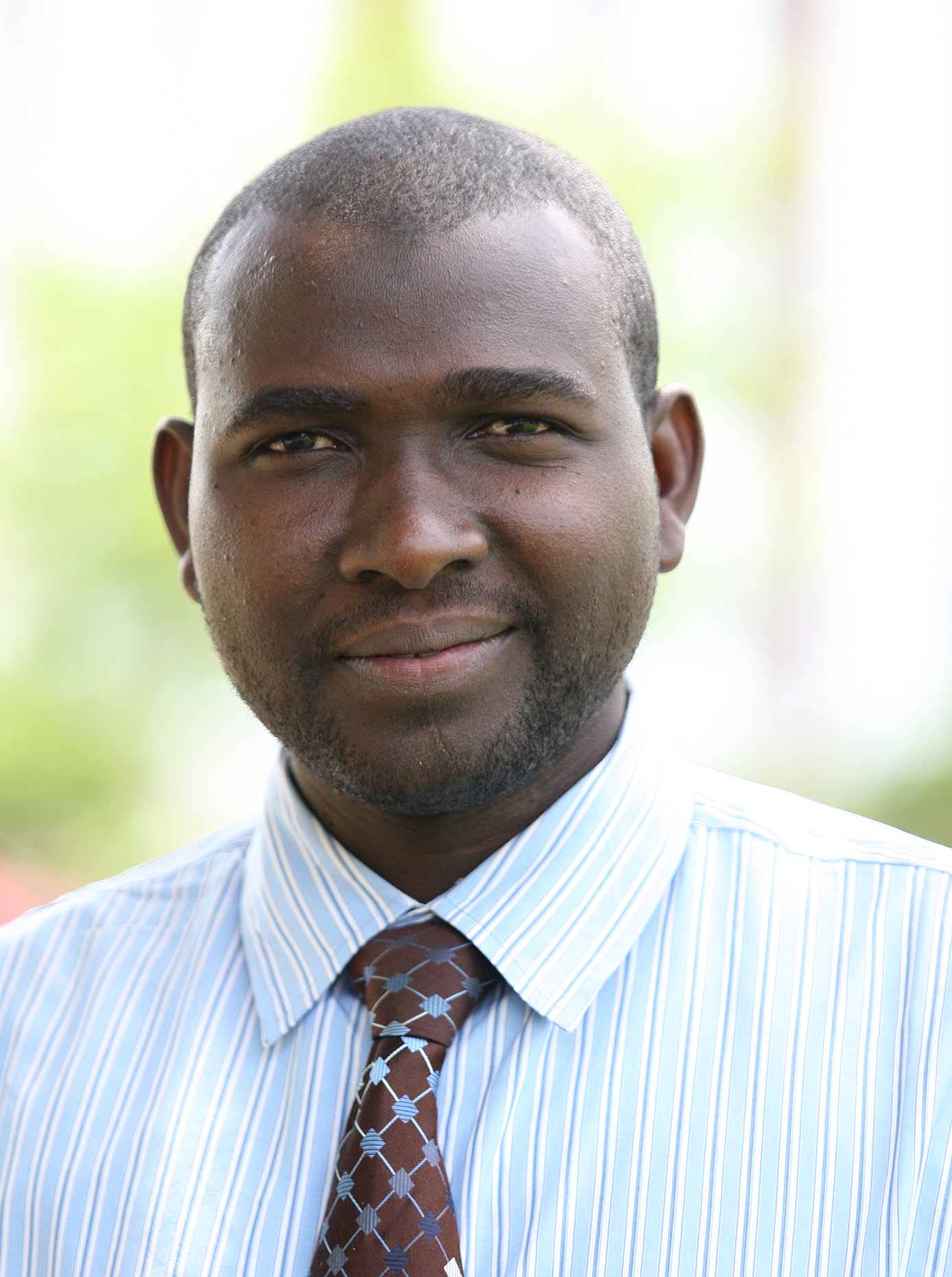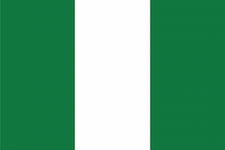 Umar Faruk Kabir
Country: Nigeria
Areas of Interest: Justice, prison systems, human rights, corruption & public service

As a magistrate of Katsina State, Umar Faruk Kabir is working toward eradicating corruption in the judicial system. "I opted for this work due to my enthusiasm in serving humanity through (the) administration of justice without fear or favor," he said. "Eradication of corruption in the judiciary is the only panacea for the independent judicial system in Nigeria and Africa in general." Umar leads by example, noting that he strives to demonstrate strong moral principles of honesty, decency and transparency in all of his dealings. He consistently and proactively employs the options of alternative dispute resolution and grants bail when appropriate, while informing the accused in court that there is no cost for bail, which helps reduce the opportunity for any member of his staff, police officers or prosecutors from trying to extort money from them. Granting bail also helps to alleviate the serious problem of prison overcrowding. During the fellowship, Umar is seeking information in the area of human rights laws, children and young person laws and alternative dispute resolution, among other areas. In the future, he plans to continue to move up in the court system by becoming a high court judge in the state or federal courts.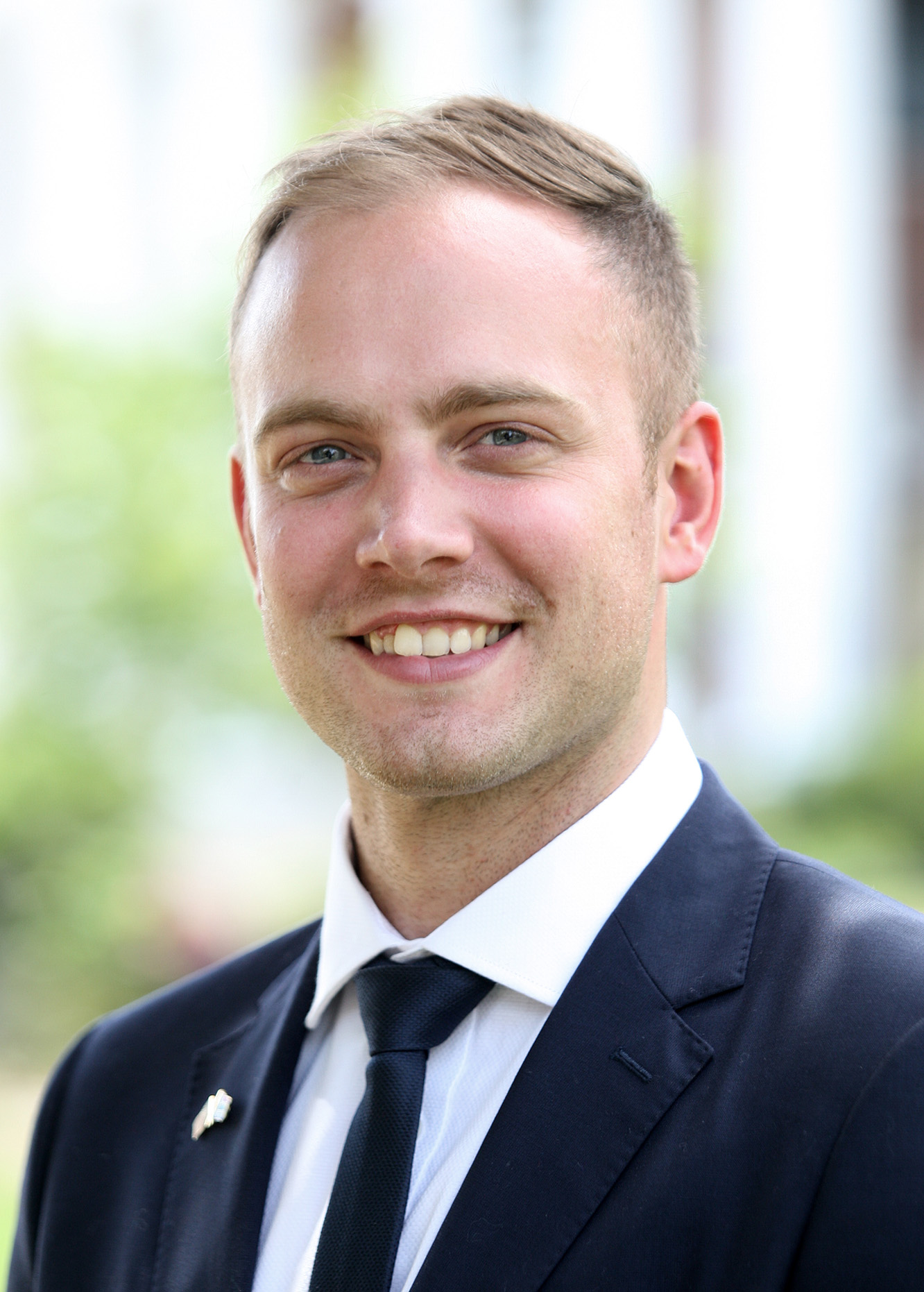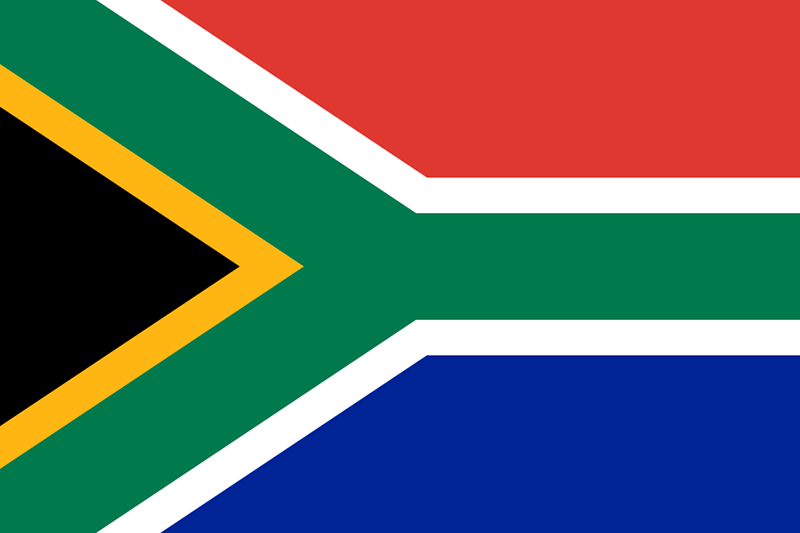 Johann Henrich Krige
Country: South Africa
Areas of Interest: Public policy, economics, local government and politics

Johann Henrich Krige is a parliamentary policy researcher and advisor in the Mayor's Office in Johannesburg who is working to improve the status quo that he says still holds many South Africans back from achieving their full potential. A major part of his role is related to developing policy imperatives related to the city's economic growth strategy, managing interaction with interest groups and consulting with stakeholders. Due to the legacy of apartheid, economic prosperity remains unfairly divided between racial lines, and national government policy has not been successful in addressing the problem effectively, Johann said. In the development of strategies, he has ensured that stakeholders have input into their development and that each strategy addresses an actual need of the community. "I am fully cognizant of the fact that I was born into a life of privilege, and I believe that I have the responsibility to use the opportunities that I have been granted to contribute to a better South Africa, Africa and world." Through the fellowship, Johann is hoping to gain a better understanding of international best practices on policy formulation and to improve his management skills that will be needed as he takes on more responsibility in the city's policy unit.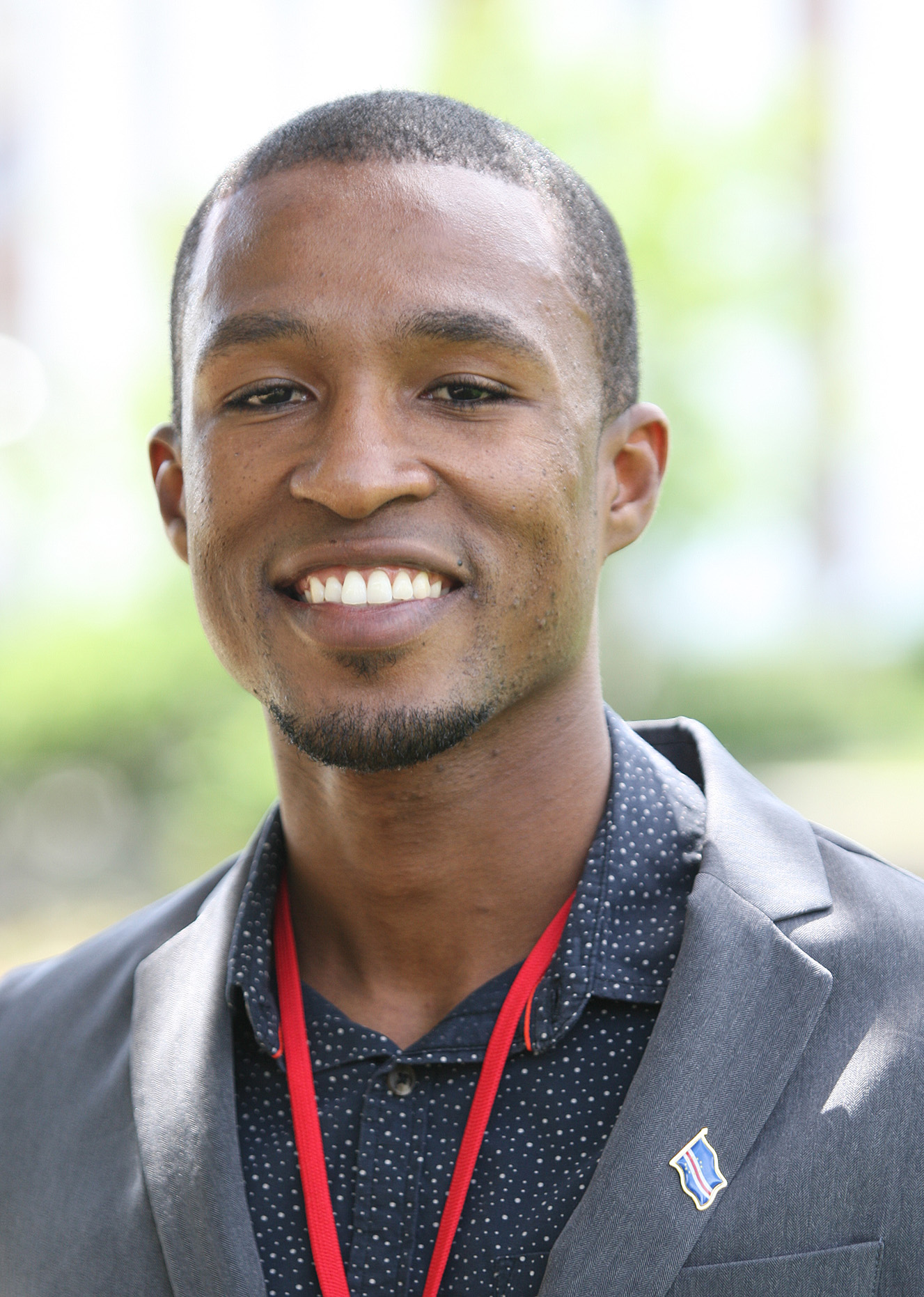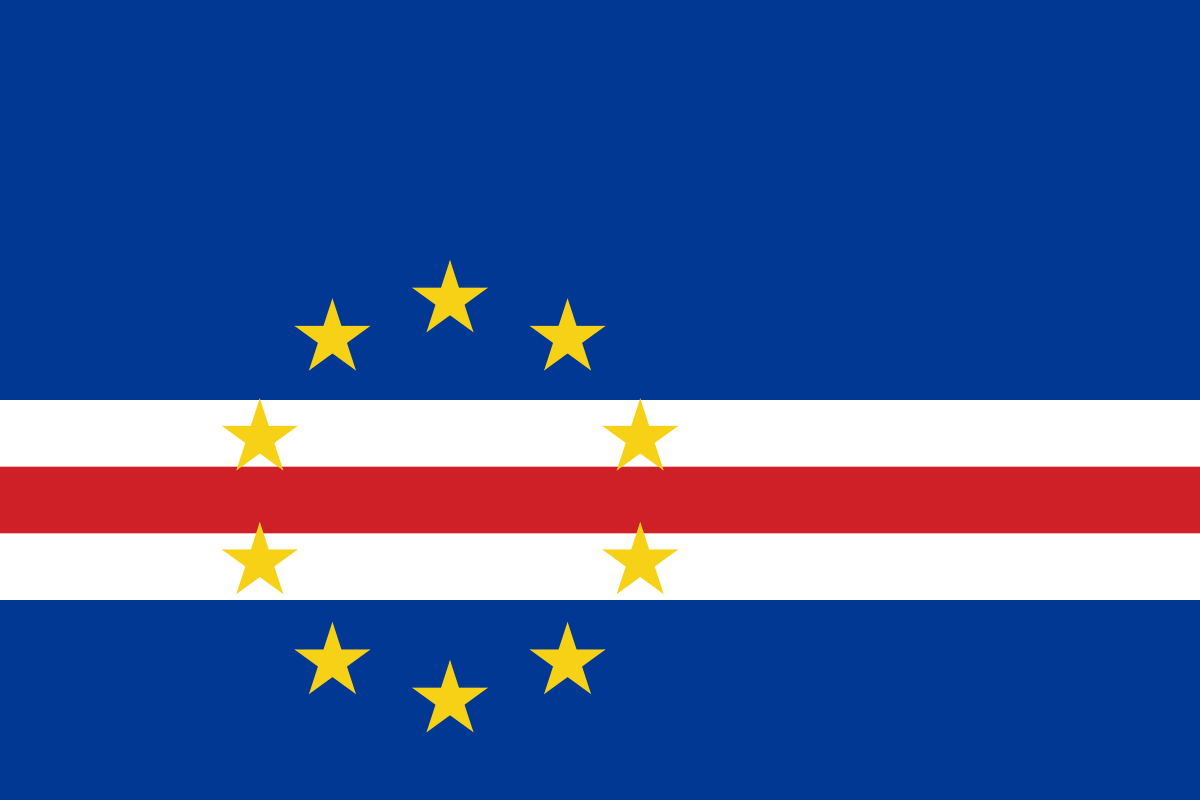 Elvio Ilkes Gonçalves Pereira
Country: Cabo Verde
Areas of Interest: Medicine, public and rural health, and civic engagement

As the health director of Sao Nicolau, Dr. Elvio Ilkes Gonçalves Pereira is grateful to have the opportunity to improve the health and lives of the Cape Verde's most vulnerable. Before taking his current position, he worked in similar roles on both Maio and Sao Nicolau islands. The work that he and his staff have been doing has been recognized by the government and Elvio has been invited to speak before health leaders nationally. Part of those efforts have involved creating local and municipal commissions to discuss health problems in each community, and his health institution is the first in the country to start a campaign to visit every family in their homes to diagnose health concerns. One way they have seen success has been in reducing the infant mortality rate. They are also working to introduce a public campaign to reduce the rate of alcoholism, which is the second biggest health problem in Cape Verde, behind hypertension. Elvio wants to improve his communication, planning, leadership and management skills during the fellowship, as well as to learn strategies to get the community involved and committed to projects and to working with the established health commissions. In the future, he hopes to gain more engaged partners to help address problems, such as alcoholism, sanitation and elderly care.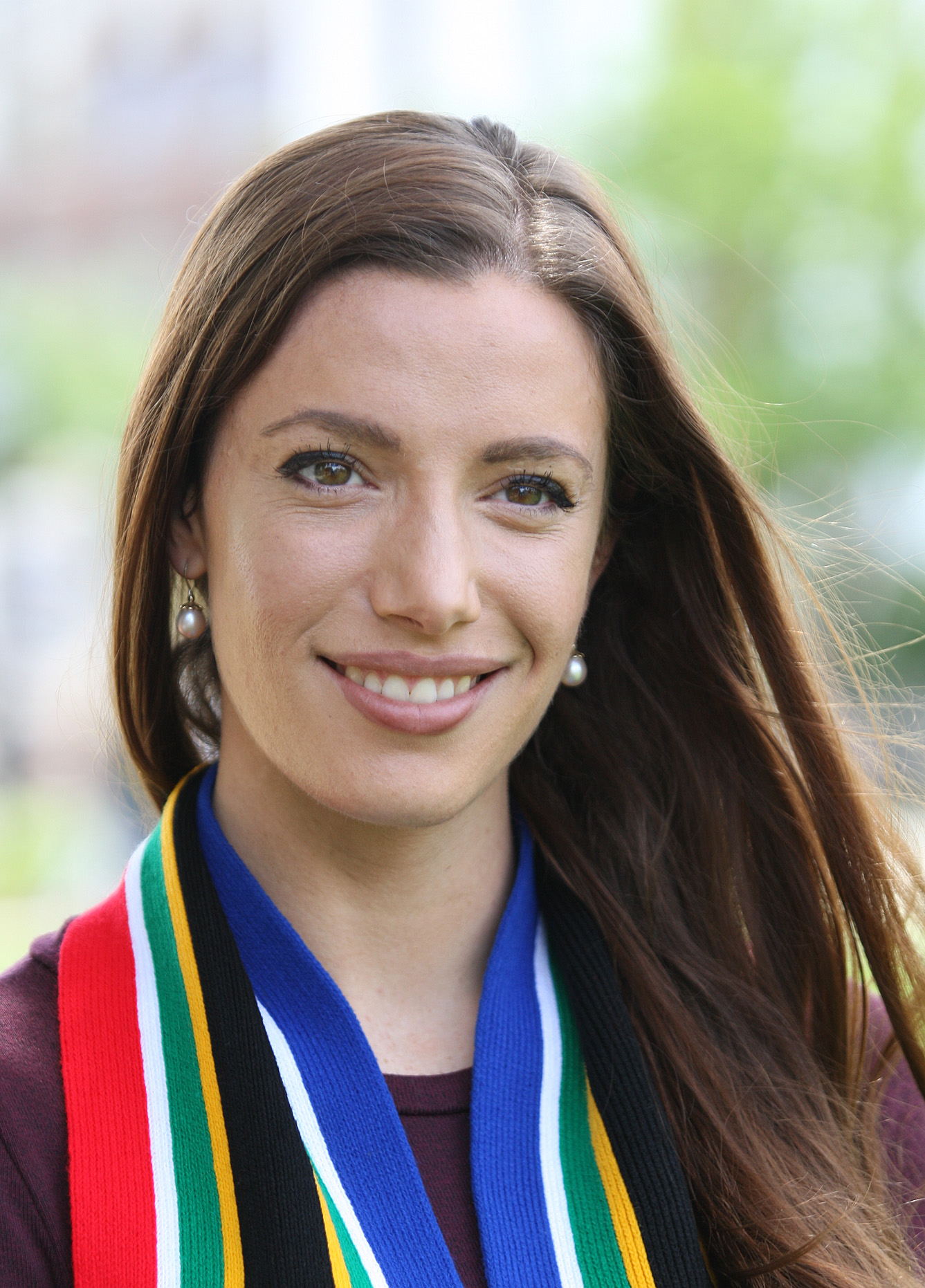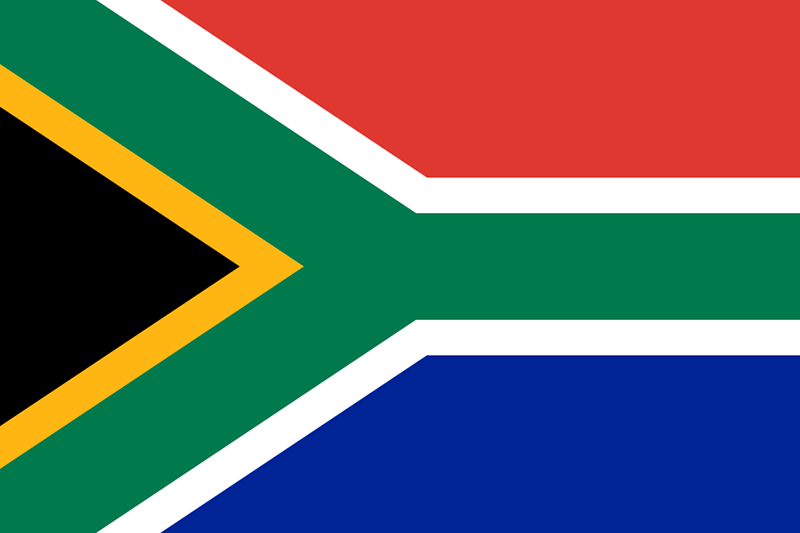 Kirsten Fawn Hornby
Country: South Africa
Areas of Interest: Human trafficking, NGOs & public-private partnerships

Kirsten Fawn Hornby, is working as part of the National Freedom Network to develop strategic interventions and mobilize future leaders to prevent human trafficking, which she describes as "the world's greatest injustice." Her experience has ranged from practical hands-on interventions to national-level strategic planning and management. She has learned a lot about driving change in complex systems, operational challenges often present in grassroots-level interventions, and the need for continual reevaluation and modification of strategies that are not initially successful. Because she has learned that securing buy-in is as important as developing strategies, Kirsten has worked with an array of stakeholders from trafficking victims, the homeless and the prostituted to high-ranking government officials, diplomats and business leaders. Through its efforts, the Freedom Network has been able to initiate the most effective counter trafficking project to date in the country, but much work remains to be done. In the future, Kirsten wants to continue working as a catalyst for change in South Africa through implementing strategic collaborations between business, civil society and the public sector to make a larger-scale impact toward ending human trafficking.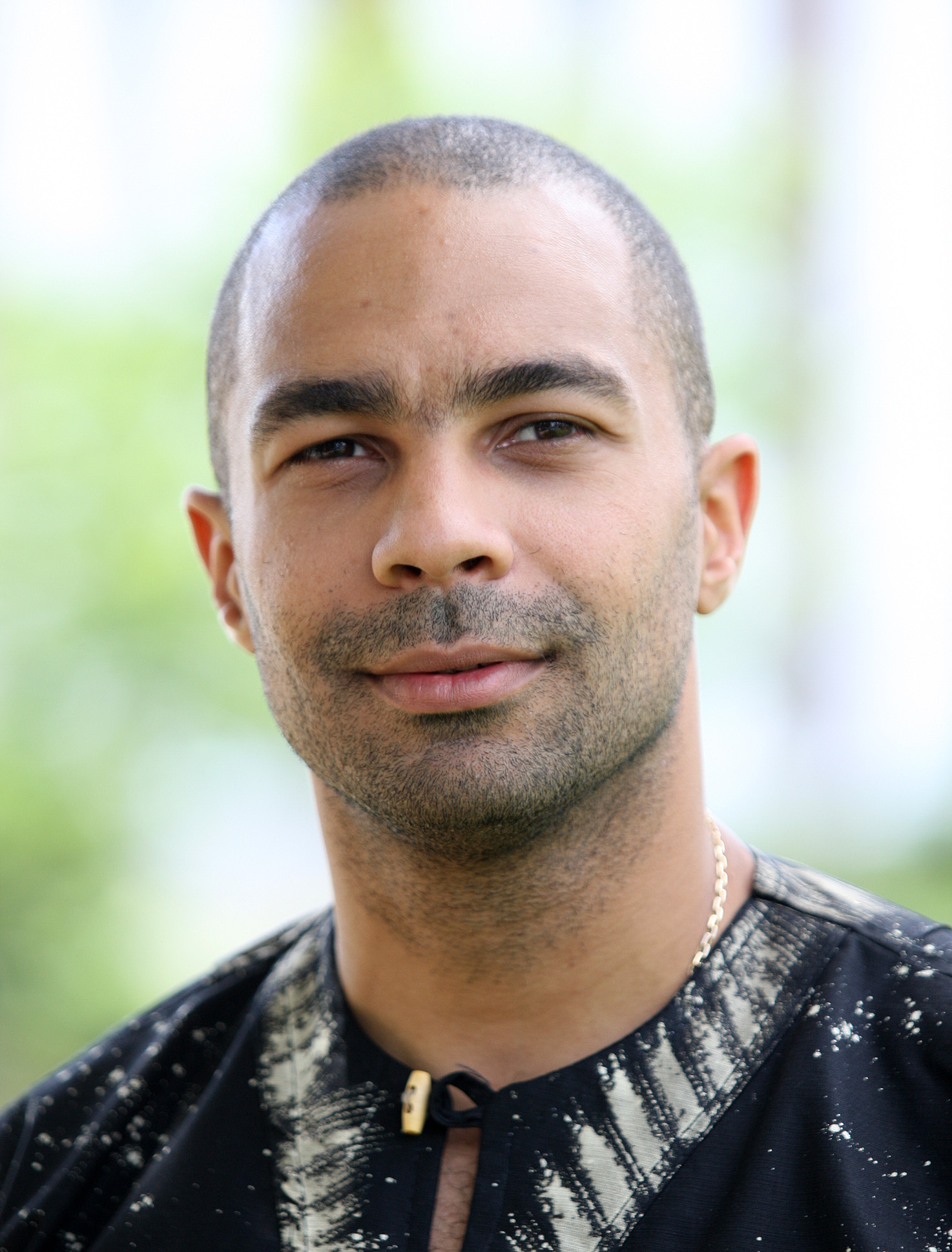 Yoan Mboussou
Country: Gabon
Areas of Interest: Medicine, health and community engagement

Dr. Yoan Mboussou is the manager of Medivision, which consists of family-owned clinics that provide eye care. He is using a new tool for eye examinations called an optical coherence tomography, which takes a scan of a patient's eyes. An advocate of using digital technology, he is now working with his team to gradually transition from a prior paper examination to the computer version. In addition to his work as a doctor, Yoan has worked to promote the country's traditional culture, which he was interested in reconnecting with after returning to his country after being away for more than a decade for schooling. He created a cultural association, Espoir Gabon, and held a large event to promote the nine providences of Gabon, which the government has agreed to continue. During the fellowship, Yoan is eager to enhance his English language and leadership skills to better serve his country. Ideas on how to resolve conflicts and develop partnerships are also of interest to him.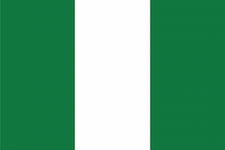 Lawrenta Jacinta Igoh
Country: Nigeria
Areas of Interest: Human rights, advocacy and public policy

As a counter trafficking in persons and child protection advocate at the National Agency for the Prohibition of Trafficking in Persons (NAPTIP), Lawrenta Jacinta Igoh works with her team members to free and rehabilitate victims of human trafficking and bring traffickers to justice. She is passionate about women's rights and gender equality, especially with regards to education and female empowerment. In 2012, Lawrenta launched the Auxano Foundation for Empowerment and Development (AFED) to recruit volunteers to work in the neighborhoods and communities to help develop the capabilities of young people, particularly girls, to help prevent the root causes of human trafficking. Through its Restructuring the Neighborhoods program, AFED has assisted community women, men and children in the process of healing and starting new lives. The organization has also provided financial assistance for schooling of children from secluded communities whose parents lacked the financial resources to pay for their education. "My dual roles are borne out of deep concern for the many impoverished and vulnerable Nigerians, whose rights to live well and make choices are hampered by the society and precarious situations they are faced with," she said. In the fellowship, Lawrenta hopes to gain leadership and management skills and expand her knowledge of best practices to protect and assist victims of human trafficking and abuse, as well as to learn how to mobilize communities to act. She is also interested in project planning, implementation and advocacy. In the future, she wants to expand the reach of her foundation by empowering more volunteers to offer training programs to support more victims in a wider geographic area. She also envisions working as a consultant to help emerging organizations strategically develop and implement projects in Nigeria.