​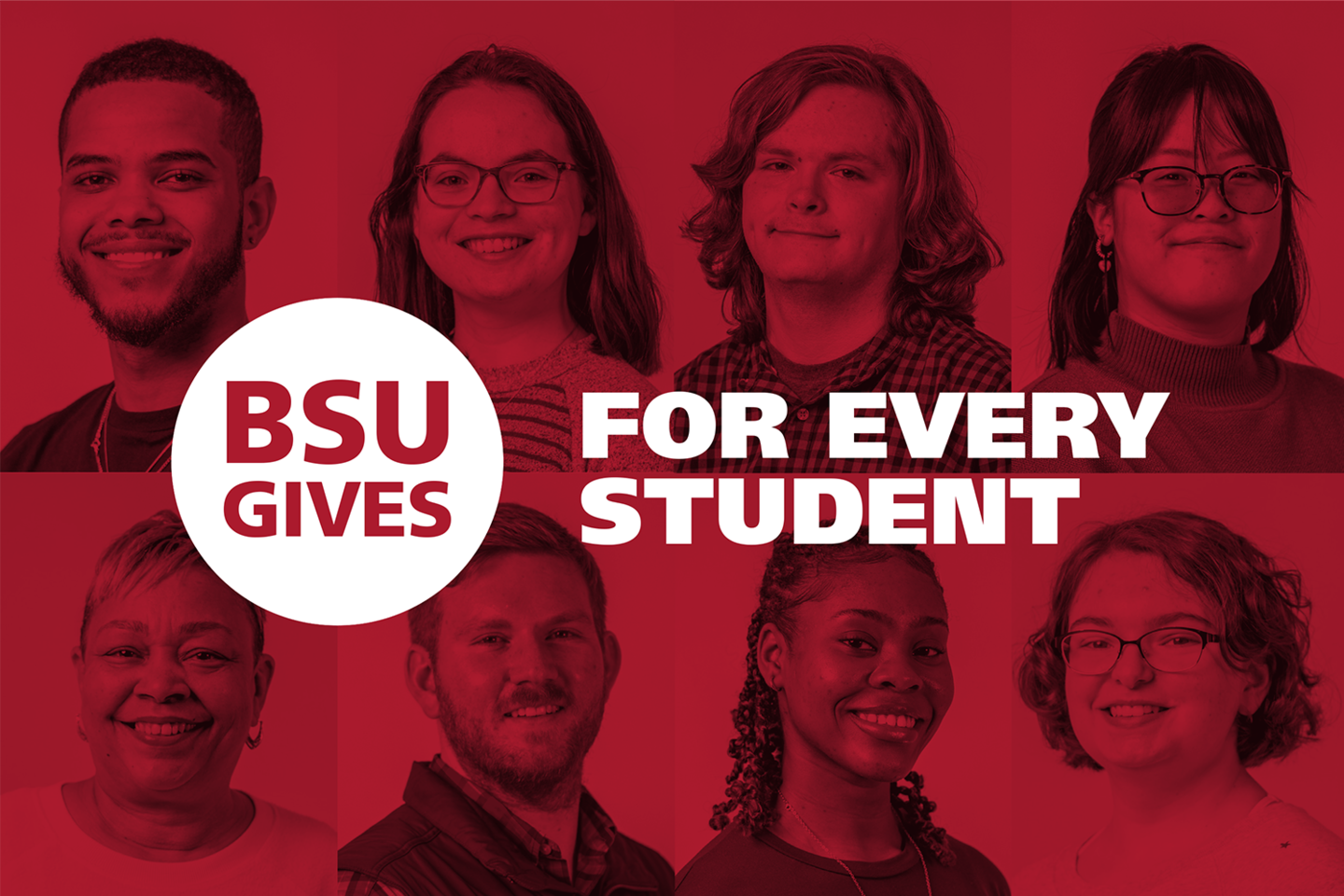 Giving Day 2023 starts at 2 p.m. on Wednesday, April 12, and ends at 8:40 p.m. on Thursday, April 13. Check back as it gets closer for more Giving Day 2023 graphics!
Here are some great resources to help you share on social media. Just right-click and save to download images. Help us spread the word and ask your BSU friends and colleagues to follow your lead in making a gift during Giving Day!
Giving Day 2023 Images
I Support The Bridgewater Fund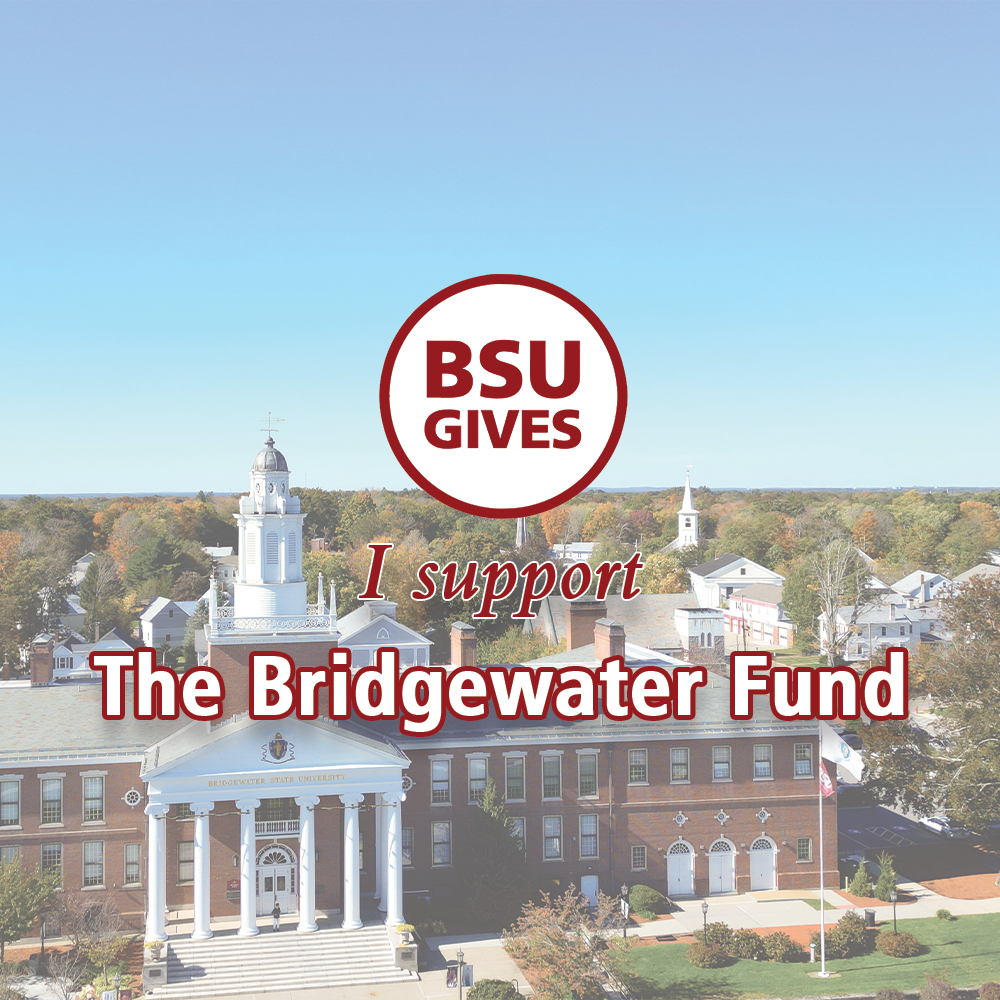 BSU Loves Our Donors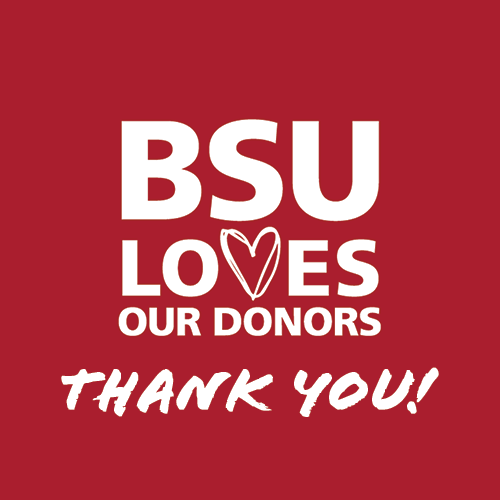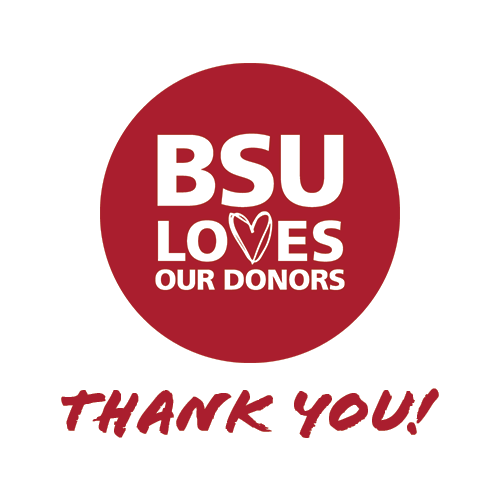 ​
Email Signature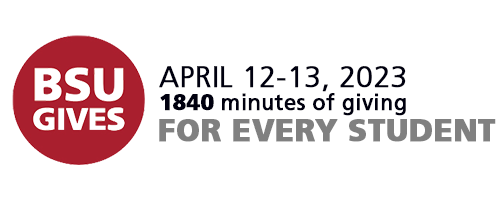 ​
​
"BSU Gives" Images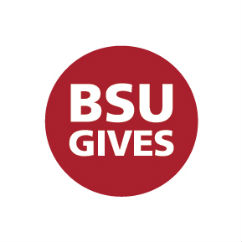 Infographics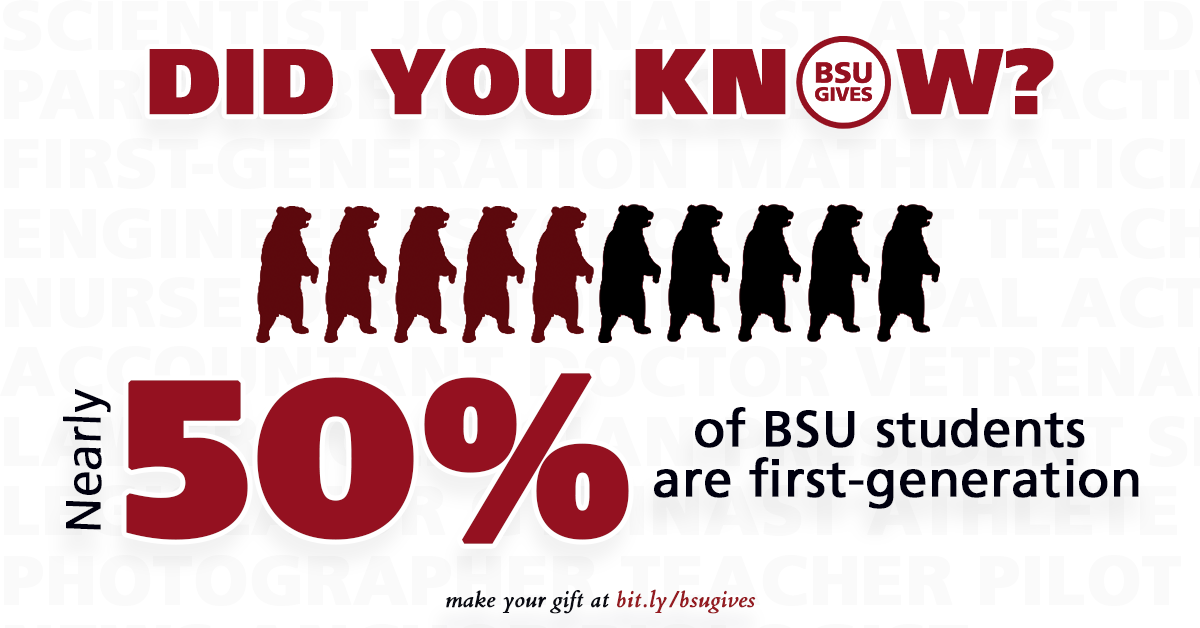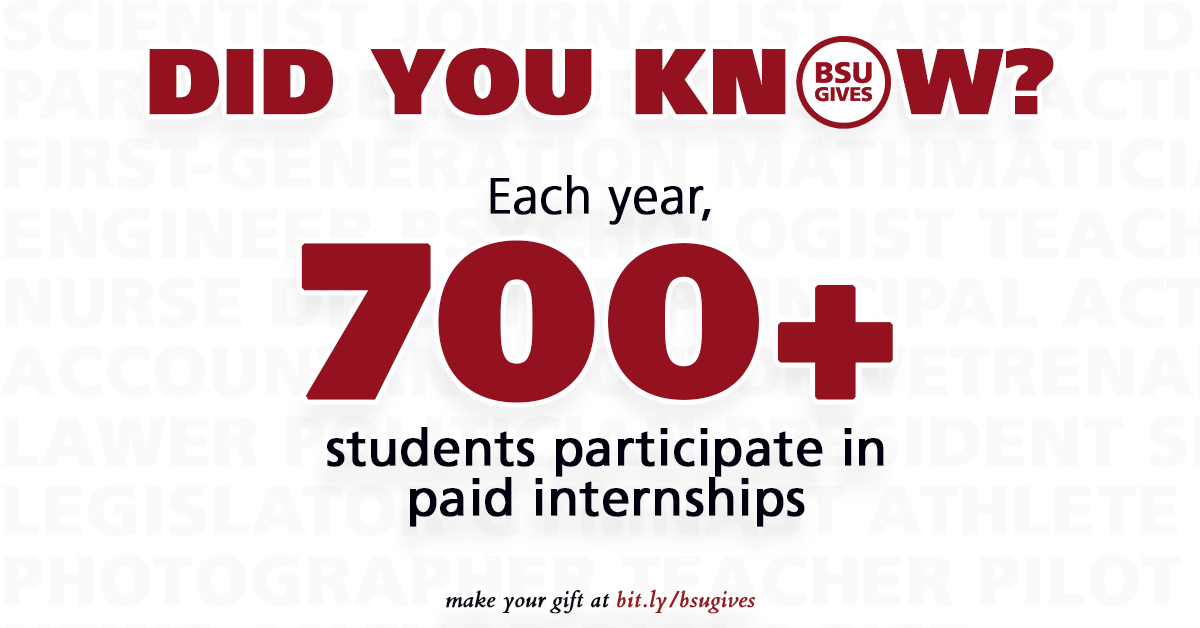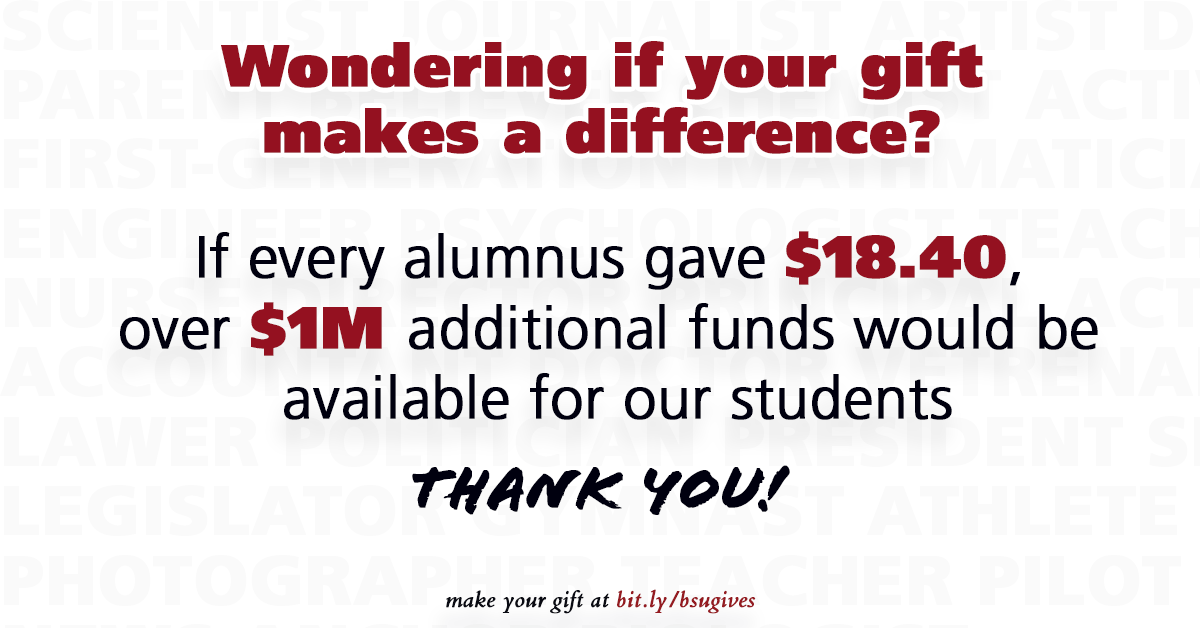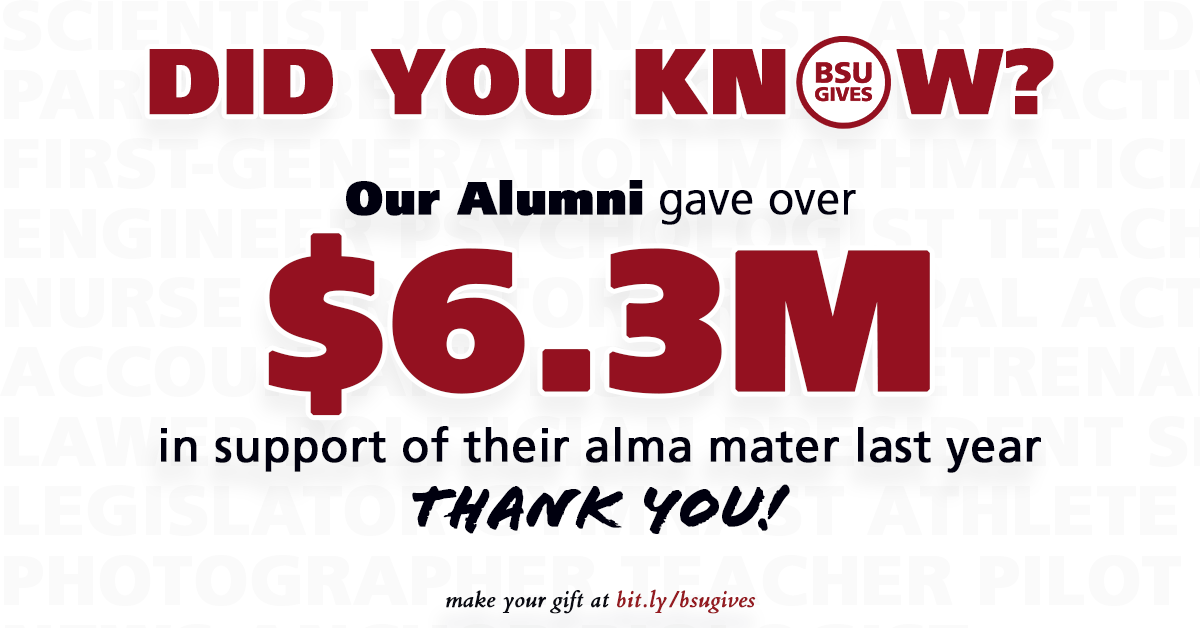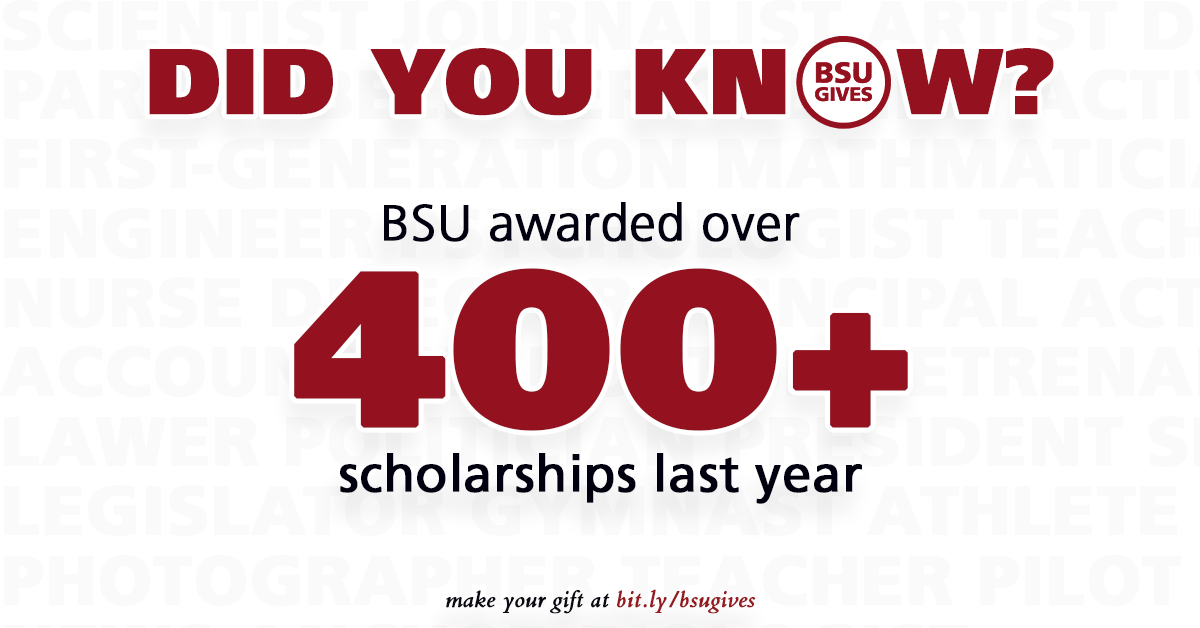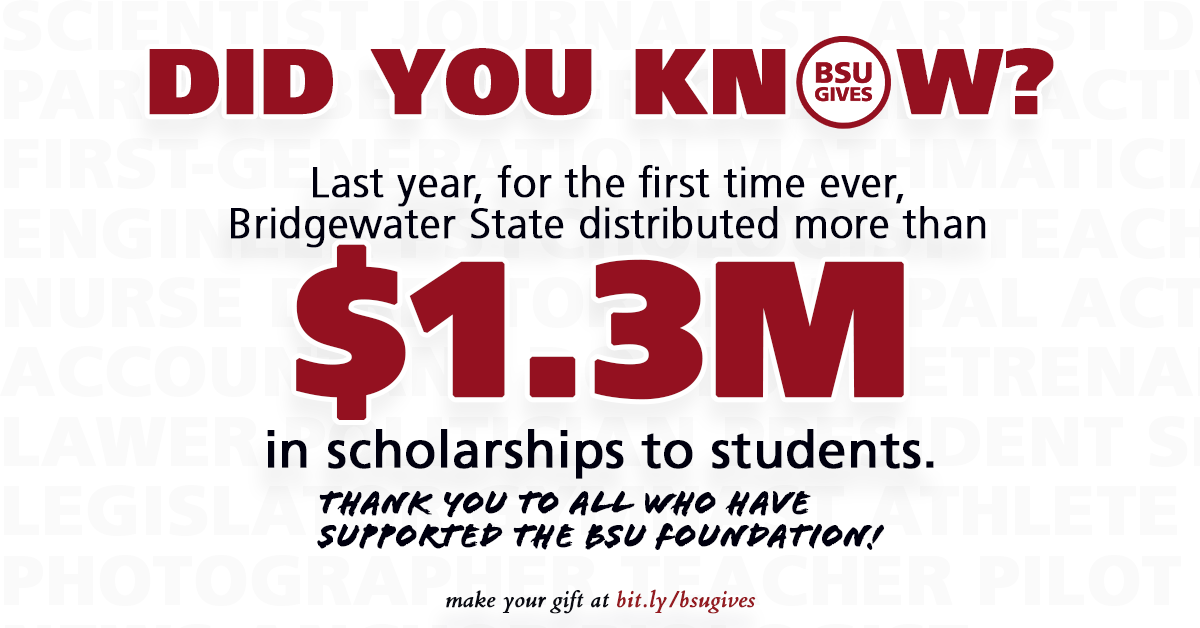 Thank You Images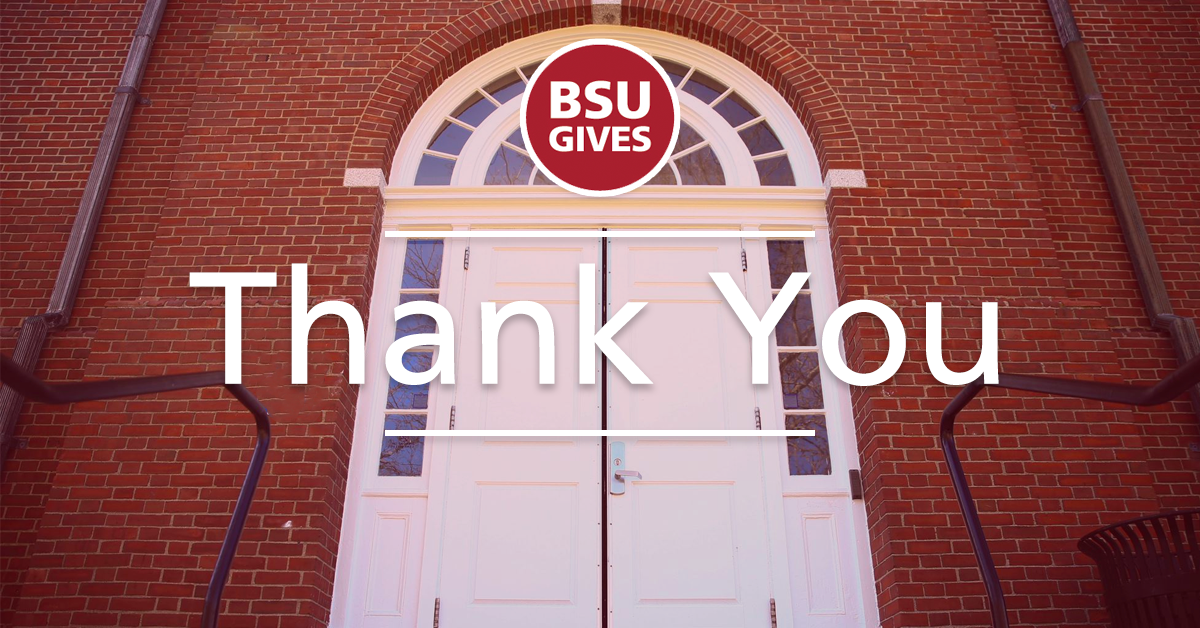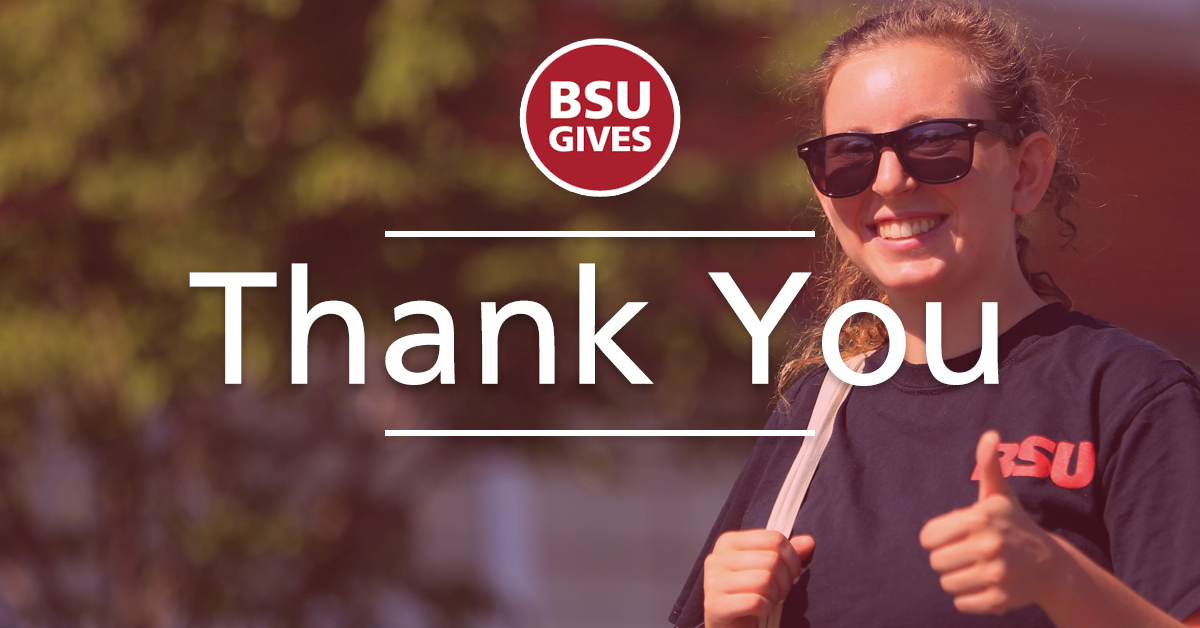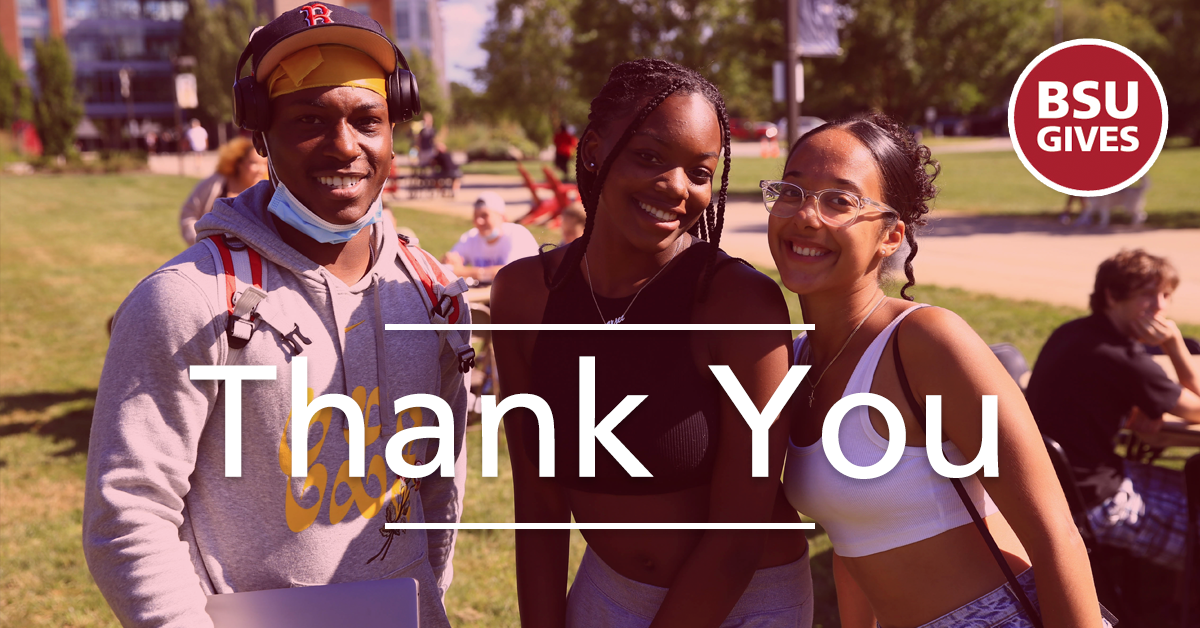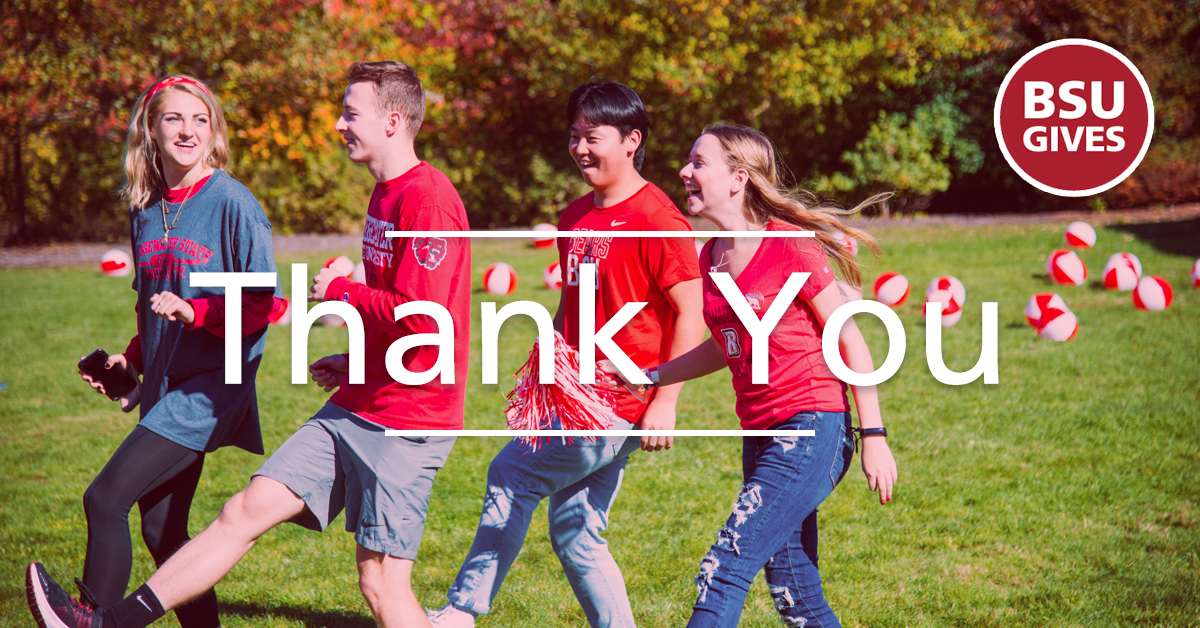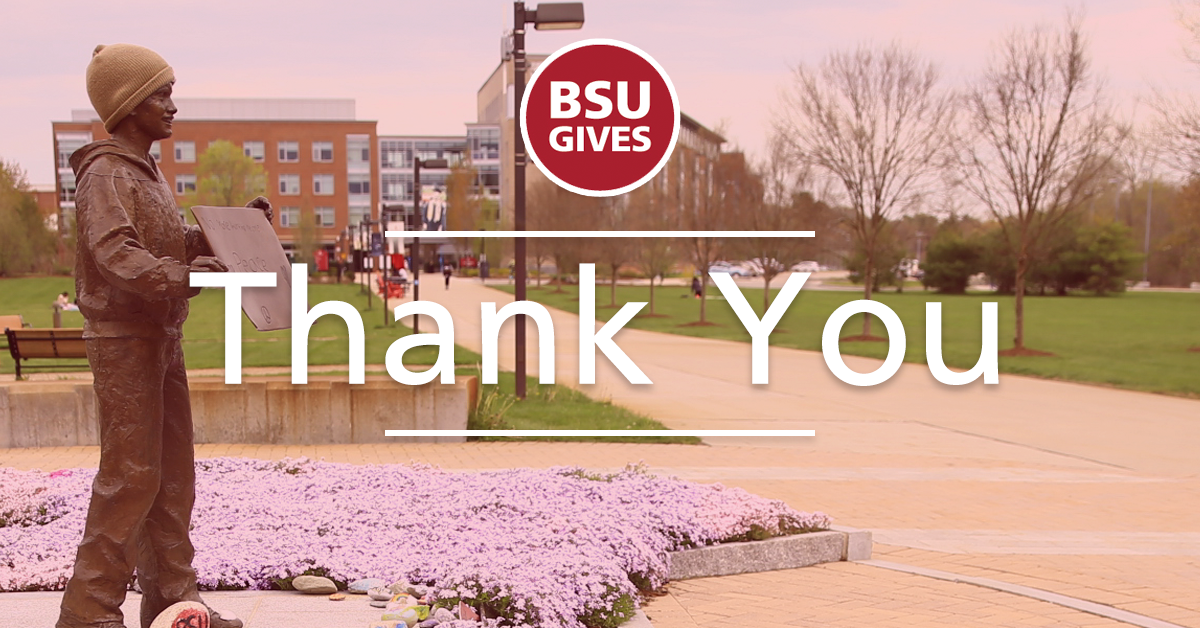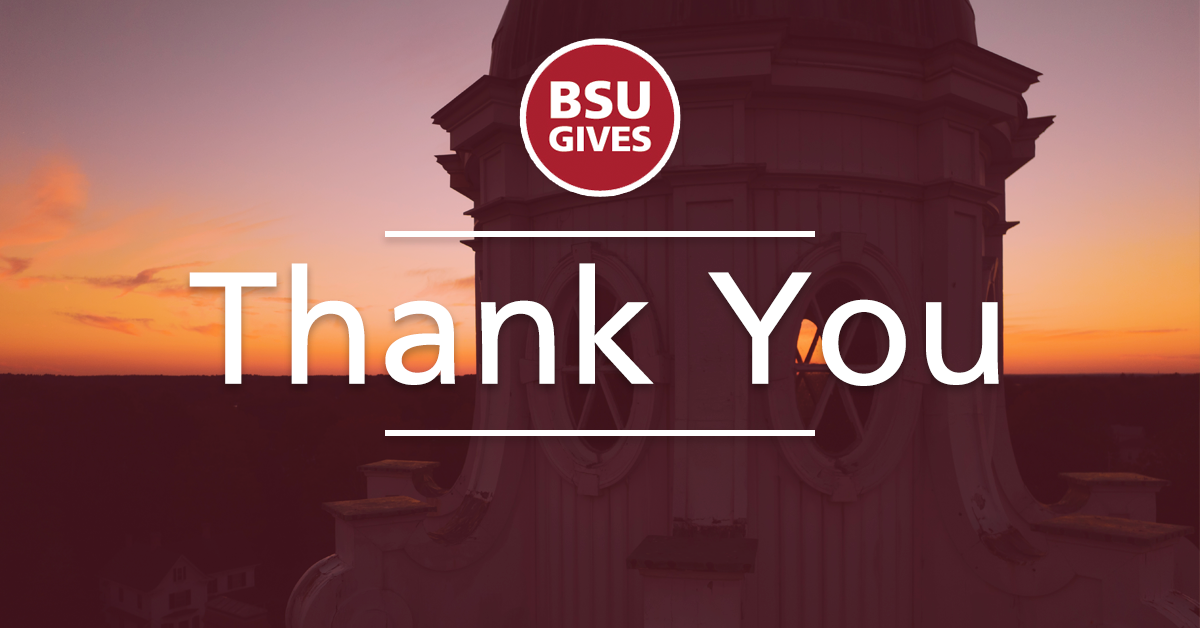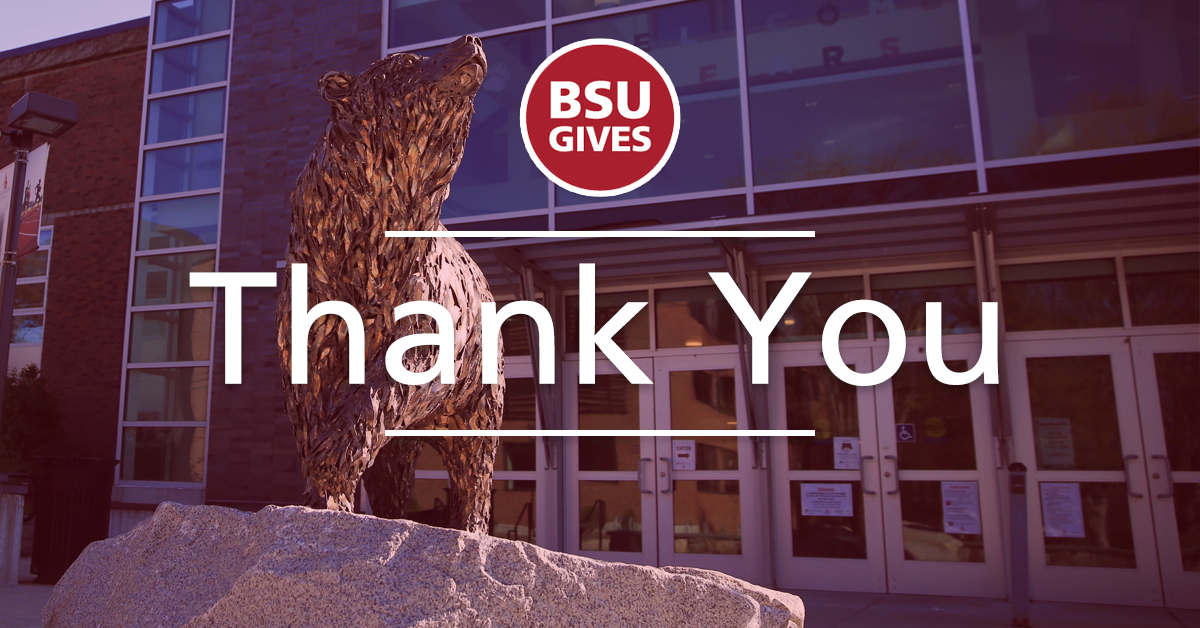 "I Donated" Images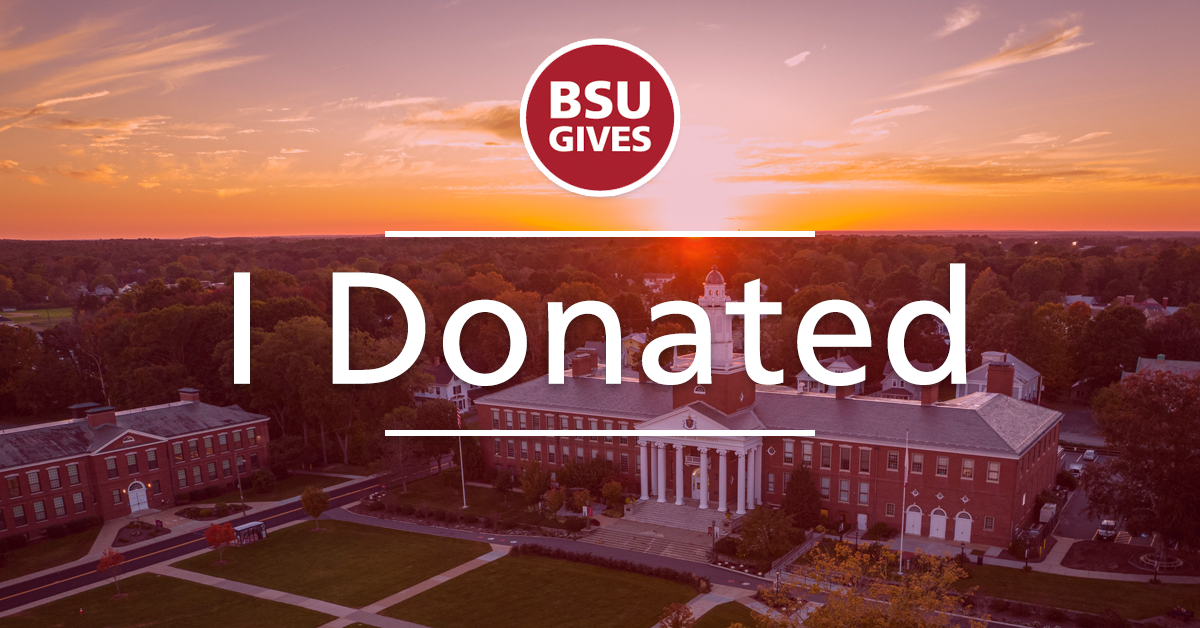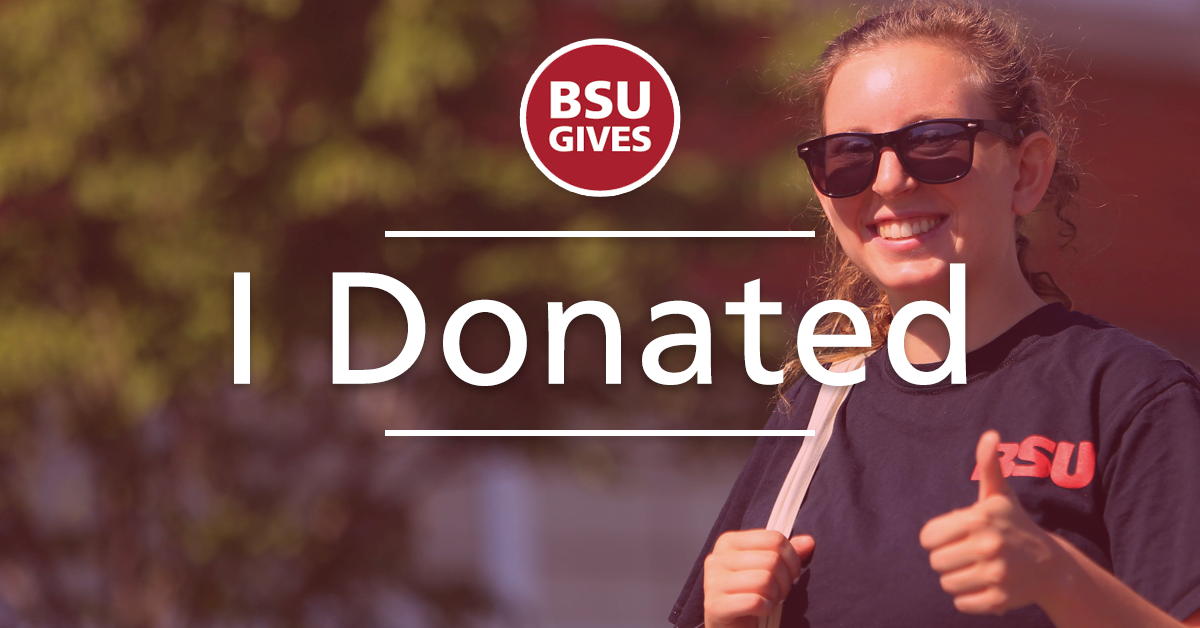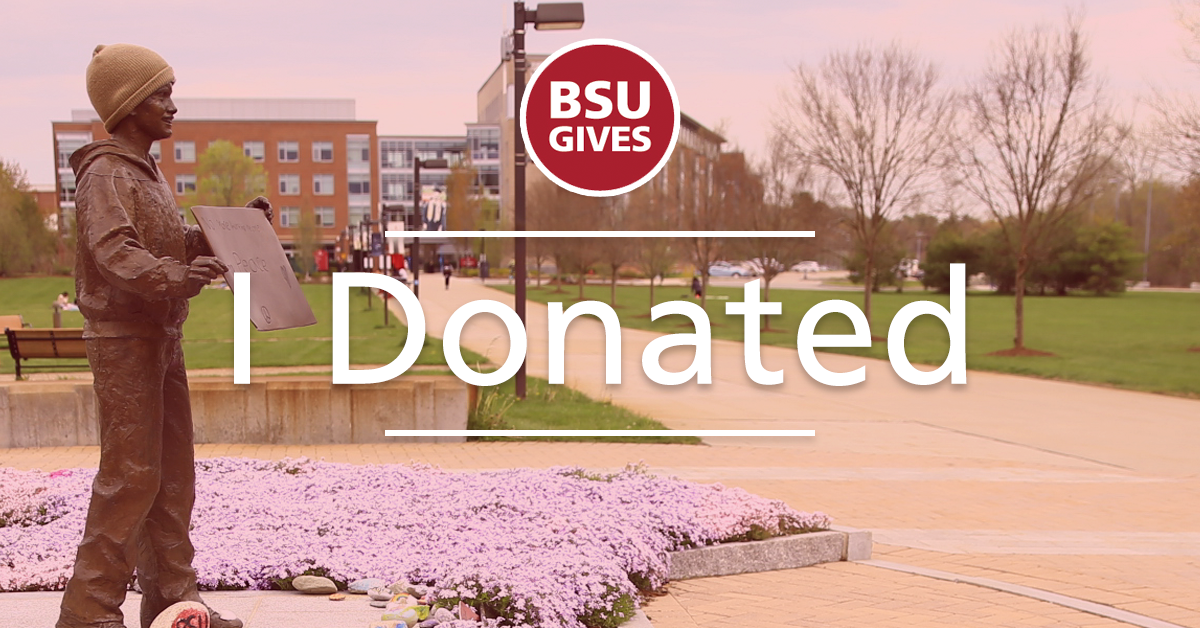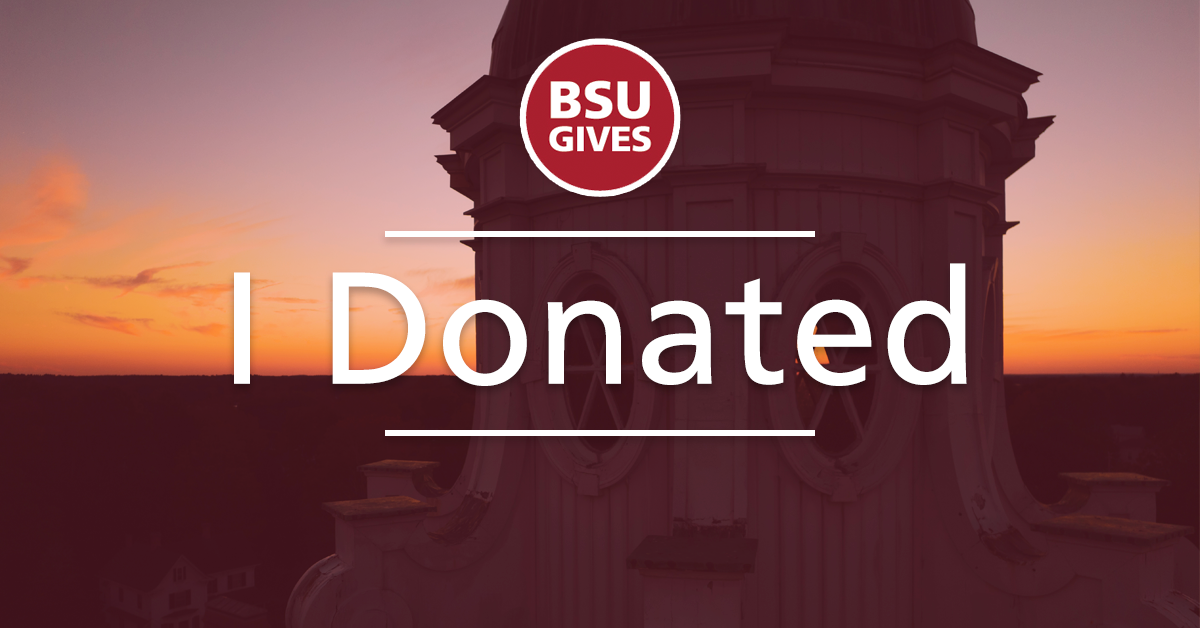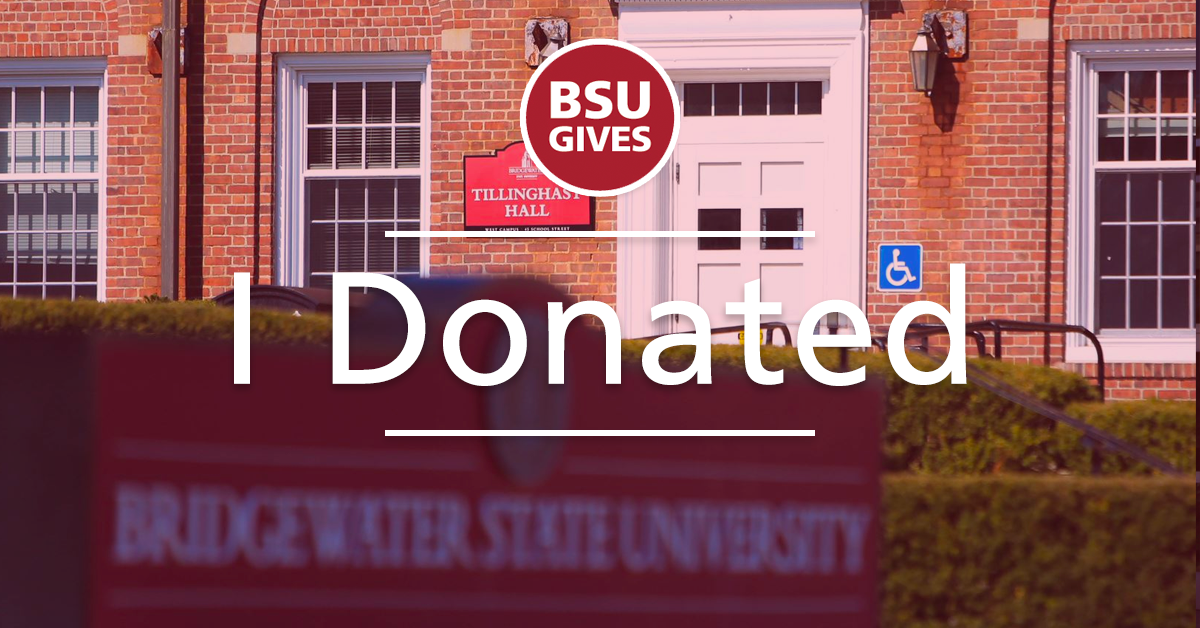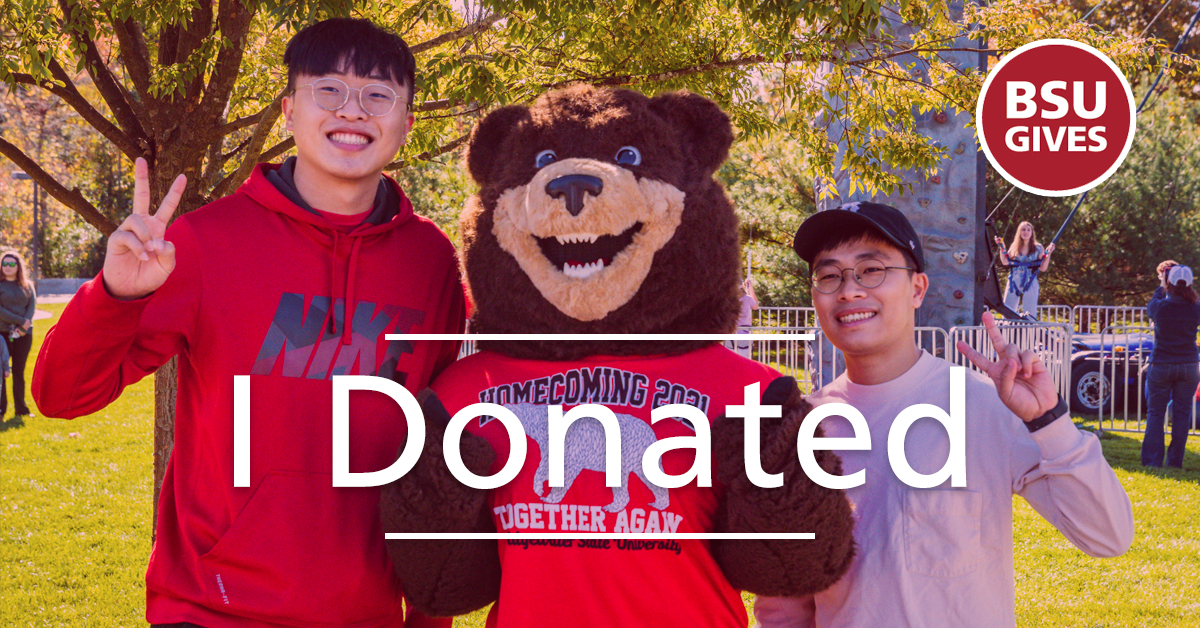 Sample Messaging
Sharing #BSUGives content on social media is an easy way to spread the word and increase awareness. You can copy these sample messages below to get started or customize them to add your personal touch.
Join BSU alumni and friends in supporting our students' most urgent needs on Giving Day, April 12-13! #BSUGives
Giving day is BSU's annual online fundraiser that gives all members of the BSU family a special opportunity to show their pride and come together as a community to support students and areas of greatest need on campus. Make your gift to the fund of your choice by visiting fundraise.givesmart.com/vf/bsugives

#BSUGives
Together we are providing more opportunities - For Every Student. Make your gift — of any size — between 2 p.m. Wed. April 12 and 8:40 p.m. Thurs. April 13, and help to spread the word with your social network! #BSUGives
Together, we are changing the lives of our students - one student at at time. #BSUGives
Friends! Join me today in supporting BSU's annual Giving Day! It's not about how much you give; it's about being a part of something truly incredible. Make your gift now at fundraise.givesmart.com/vf/bsugives #BSUGives
Bridgewater State has played a role in shaping the person I am. [TELL YOUR BSU STORY] So today, I am giving back to help ensure current Bears have the same amazing experience I had. Join me by making a gift at fundraise.givesmart.com/vf/bsugives #BSUGives
[XX] inspires me to give back to my alma mater. Fellow Bears, join me in supporting the next generation of leaders! Participate in Giving Day now at fundraise.givesmart.com/vf/bsugives #BSUGives
I just gave to [area of support]! Where does your passion lie at Bridgewater State? Show your BSU spirit and support now at fundraise.givesmart.com/vf/bsugives #BSUGives
Today I am supporting [area of support] during Bridgewater State's Giving Day. Show your BSU spirit by joining me in making a gift to one of the many funds available for students. Visit fundraise.givesmart.com/vf/bsugives. #BSUGives
Today I am making a difference! Now it's your turn to support the next generation of BSU students. Join me in making Bridgewater State's Giving Day a success at fundraise.givesmart.com/vf/bsugives #BSUGives
Your generosity removes obstacles for those students wondering how they will manage to buy their books or enroll in another semester. Thank you! #BSUGives
Because of you, we are providing a transformative education - For Every Student. Thank you! #BSUGives