Mission
To serve as campus ambassadors for Alumni and Development by fostering relationships among colleagues, students and alumni.
Leadership
Chair: Cheri Amaral, '99
Scribe: Debbie Drago, '80
Membership Requirements
Must be an employee of Bridgewater State University, either faculty or staff.
Employees who aren't graduates but support our mission are welcome to join! 
Meeting Schedule
Spring 2022
April 5 @ 12:30 - 1:30pm
      Join us in-person at the Jones House or via Zoom
Summer 2022
June 7 @ 12:30 - 1:30pm
      Join us in-person at the Jones House or via Zoom
Events
Summer 2022
Employee Alumni Council Bear Brew Bash  
Thursday, June 16 @ 4:30 - 7:30 pm
      Join us in-person at the Black Hat Brew Works
Show Your Employee Alumni Pride!
There are two ways to let folks who interact with you on email know that you are not only a BSU employee, but also a proud Bridgewater State Alumni!
1. Add your class year(s) to your name. See the sample signature below.
2. Grab our updated employee alumni graphic (below) and add it to your signature.
Related Giving Opportunities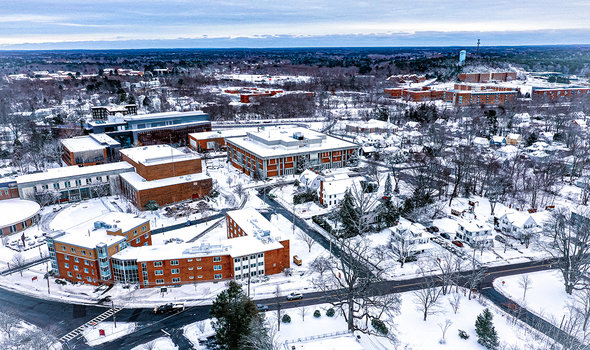 Bridgewater Fund
The Bridgewater Fund provides critical support for BSU students through scholarships, paid internships, and other life-changing experiences and opportunities. 
The unrestricted Bridgewater Fund helps Bridgewater State University address its most urgent ongoing needs. For Bridgewater students, this often means financial assistance for tuition and fees, and internship opportunities. Your annual gift opens doors for students, helping to provide access to higher education.
You can make a gift to the Bridgewater Fund with a gift of any size. Every gift, regardless of amount, helps Bridgewater open more doors for more students.