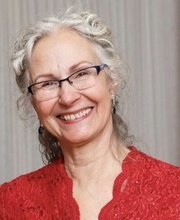 Associate Professor of Dance
Rondileau Campus Center, Room 018A
CMA, Laban/Bartenieff Institute of Movement Students
MEd, Temple University
GC, Temple University
PhD, Temple University
Dr. Donna A. Dragon, CMA, SMT is Associate Professor and Dance Education Specialist in the Department of Dance at Bridgewater State University. She is currently the Coordinator for Part Time Faculty Development for all part-time faculty at BSU as well. Dr. Dragon's doctoral research examines the utilization of embodied practices, historically and culturally, as they impacted the development of somatic education in U.S. higher education dance. Her current research and practices focus on the development, assessment and use of embodied education for transformation and social justice and culturally responsive teaching and learning for example her article, "Creating Cultures of Teaching and Learning: Conveying Dance and Somatic Education Pedagogy" in the Journal of Dance Education (2015). Dr. Dragon presents her research across disciplines regionally, nationally, and internationally where she asks participants to observe and investigate somatic/embodied practice--the intrinsic, intelligent, synergetic processes of body, mind, spirit and emotions—toward understanding individual, historical, cultural and behaviors.

Drawing from embodied experience, neurocognitive sciences and her training as a Somatic Movement Therapist, a Laban Movement Analyst, and a dance performer, Dr. Dragon specializes in developing pedagogy, curriculum, courses and workshops that utilize the body as a text for creating meaning and knowledge that can reflect, meditate, challenge and change individual and group motivations and values. She has developed and implemented somatic and embodied education paradigms for infants to elderly people and for beginners and professionals alike in public, private, urban and rural environments, corporate settings, hospitals, rehabilitation centers, psychiatric facilities, and in K-12 and higher education.

Dr. Dragon is an entrepreneur. She has organized and operated businesses offering dance education and somatic movement therapy in Massachusetts, Pennsylvania and North Carolina including, Donna's School of Dance, and The Center for Movement Alternatives. Her choreography has premiered in many Northeastern and mid-Atlantic colleges and universities; regional and community theaters; and, has been seen on PBS television. Dr. Dragon's recent choreography explores themes that integrate nature and human behaviors and conditions.

Renowned as a master teacher, she earned the prestigious National Dance Education Organization Outstanding Dance Educator Award (post secondary) (2014) for her contributions to higher education as an innovative educator, researcher, and practitioner in somatics and embodied education.