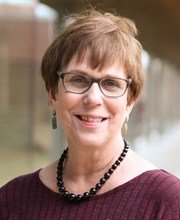 BS, Bridgewater State College
MSEd, Wheelock College
Anne Marie Rodrigues is a retired educator and administrator. She received her undergraduate degree from Bridgewater State College (Elementary Education and teaching license for Grades K-8) with concentrations in Early Childhood and Special Education studies. Her entire teaching career was in the Mansfield Public Schools - teaching 19 years of kindergarten and 11 years as a second grade teacher.
During the early part of her teaching years, she completed graduate studies in Early Childhood Education. She then obtained her license as an Elementary School Administrator Grades K-8. During the last six years of her career, she was an Assistant Principal at the Robinson School, Mansfield, MA.
She retired in 2011, after completing a rewarding career working with early childhood students, student-teachers, teachers, parents and administrators. She has been teaching the Basics of Early Childhood Education classes at BSU since 2012. She has thoroughly enjoyed returning to the BSU campus and teaching the potential future educators of tomorrow.
Area of Expertise
Advanced Studies in Early Childhood Education - Birth through 9 years old