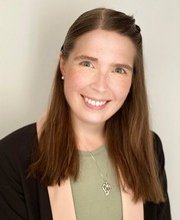 Assistant Professor of Elementary and Early Childhood Education
BA, Smith College
MEd, Cambridge College
PhD, Lesley University
Dr. Boivin brings practical experience to her role teaching future educators. Her years as a fifth-grade teacher for the Gill-Montague Regional School District helped shape her ability to provide a well-rounded and realistic view of what it is like to teach for a public school. From being regionally and nationally recognized in her creative teaching endeavors like writing the "Farm-to-Table" curriculum that is still being taught in the district today, to not shying away from discussing challenging political topics with her students, Dr. Boivin's creative pedagogy highlights the possibilities when working at a public school with limited resources. 
While Dr. Boivin loved teaching in an elementary school, her doctoral studies inspired her to work with future teachers. She comes to Bridgewater State after serving in two temporary roles at Springfield College and Westfield State University. Her first book is based on her dissertation research, titled "Exploring the Role of the School Principal in Predominantly White Middle Schools: School Leadership to Promote Multicultural Understanding" and is available through Routledge Publishing. 
In her spare time, she enjoys outdoor adventures with her husband, Craig, a warm cup of tea with a good book, and cooking and baking with locally-sourced ingredients.
Area of Expertise
Math education, teaching gifted-and-talented students, and multicultural education.