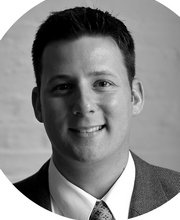 Professor of Movement Arts, Health Promotion and Leisure Studies
Adrian Tinsley Center, Room 221
BS, Bridgewater State College
MS, Indiana State University
PhD, Southern Illinois University Carbondale, Health Education
James E. Leone, PhD, ATC, CSCS, *D, CHES joined the Bridgewater community in 2008. Prior to joining Bridgewater State University, Dr. Leone held faculty appointments at The George Washington University, Northeastern University, and Southern Illinois University Carbondale. Serving many diverse roles has been a highlight of Dr. Leone's career. He served as Clinical Education Coordinator and Program Director in the undergraduate athletic training education program at SIUC, head athletic trainer and strength and conditioning specialist at several high schools in Massachusetts, Illinois, and Kentucky, and more recently as an educator, consultant, and author.

Academically passionate accurately describes Dr. Leone in terms of his role(s) in the classroom and in the academic world. He has published numerous peer-reviewed articles in well-known journals such as the Journal of Athletic Training, Journal of School Health, Journal of Strength and Conditioning Research, Body Image: An International Journal of Research, Athletic Training Education Journal, and the Strength and Conditioning Journal among others. In addition to his publications, he also has presented his research well over 100 times in a variety of international, national, regional, state, and local venues. Dr. Leone's academic interests include: male health, body image, drug abuse epidemiology (androgenic anabolic steroids), celiac disease, and issues in professional development. He has written several chapters for various textbooks in addition to his own book on male health titled, Concepts in Male Heath: Perspectives across the Lifespan.

He is an active member of several national, regional and state professional organizations and holds certifications and/or licensure in athletic training, strength and conditioning and health education. Dr. Leone also serves on the Executive Board for the Massachusetts Association for Health, Physical Education, Recreation, and Dance (MAHPERD). Dr. Leone is an active member of the American Public Health Association (APHA), American Alliance for Health, Physical Education, Recreation, and Dance (AAHPERD), American College of Sports Medicine (ACSM), Eta Sigma Gamma National Health Education Honorary Society, the National Athletic Trainers Association (NATA), and the National Strength and Conditioning Association (NSCA). He also serves as a reviewer and associate editor for various professional journals.

On a personal note, Dr. Leone enjoys physical activity (running, hiking, weight training, and softball), reading and writing, traveling, and spending time with his black lab mix.