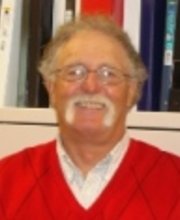 Associate Professor of Movement Arts, Health Promotion and Leisure Studies
Burrill Office Complex, Room 102D
BS, Charleston Southern University
MS, Morehead State University, Health/Physical Education and Recreation
EdD, Boston University, Adventure Education
Dr. Quimby is currently serving in his second year at Bridgewater directing the recreation concentration, recreation and fitness club administration, and the recreation minor. He is developing courses in adventure education and has recently written an operations manual for the Bridgewater State University Challenge program.

From 2002-2005 he was the Assistant Department Chair and the Director of the Hofstra University Adventure Education Program for the Department of Physical Education and Sport Sciences (PESP). Teaching responsibilities included undergraduate and graduate courses in physical education primarily focusing on adventure education for teachers. In 2001 he served as the Director of Operations for Outward Bound Professional on Thompson Island in Boston. During the program season, he facilitated the design of over 50 custom adventure based programs for clients from major companies and institutions within the Boston metro area. From 1980 to 1999 Dr. Quimby was a Professor at Plymouth State University serving in many roles. He served as the Chair of the HPER Department, a teacher/professor of outdoor recreation and physical education, and a varsity athletic coach of three sports.

He has extensive experience with curriculum and program development, especially in Adventure/Experiential Education, and has served as an external reviewer on a regional basis. He was designated Associate Professor Emeritus of Health, Physical Education and Recreation by the USNH Board of Trustees. He has been a certified National Trainer for Project Adventure and High 5 Adventure Learning Center and is a graduate of The National Outdoor Leadership School. Current research interests are related to training issues for physical education teachers using the Project Adventure model.

Dr. Quimby has been married for 37 years, has two grown children and two grandchildren. He can be found on weekends in the oceans of the world looking for surf. His passion for surfing has been growing since the summer of 1965.