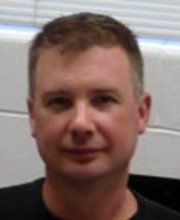 BS, Salem State University, 1986
MS, PhD, Purdue University, 1993
Dr. Nicholas joined the Department of Psychology in September, 1998. His area of specialization is Industrial/Organizational Psychology. Dr. Nicholas teaches Introductory Psychology, Social Psychology, I/O Psychology, Statistics, and Research Methods. His research interests include social cognition, social influence, attitudes, and emotional reactions especially when applied to behavior in the workplace.