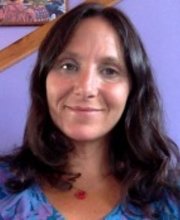 BA, Northeastern Illinois University
MA, PhD, University of Chicago
Dr. Singer received her Ph.D. from The University of Chicago in 2004 where she examined the role of social input on children's knowledge change. Dr.Singer focused primarily on the role of hand gestures in instruction and learning of mathematical problem-solving. After completing her graduate training, she continued her work at The Learning Sciences Research Institute in Chicago investigating the role of hand gestures as well as other visual forms of representations on children's scientific reasoning. Dr. Singer published this work in the journal, Discourse Processes. Currently, Dr. Singer explores the ways in which gesture and other nonverbal representations shape children's scientific and mathematical reasoning, as well as the ways children construct meaning around these representations in both laboratory and applied settings. Dr. Singer teaches Child Psychology, Research Methods in Psychology, Nonverbal Communication, and a Second Year Seminar on gesture.