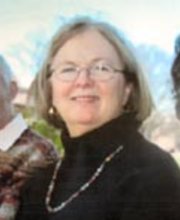 BS, Wayne State University
PhD, Catholic University of America
Dr. Hannon has taught numerous courses in the Psychology Department since 1979. With faculty from Communication Studies and Social Work, she teaches Perspectives of the Holocaust an effort which has won the Presidential Award for Collaboration in Teaching and in 2007, the Action Teaching Award, Honorable Mention from the Social Psychology Network. Recently, Dr. Hannon designed a course, Service-Learning in Psychology in which Bridgewater State University students study boys' development and work with a group of young boys from the Big Sisters/Big Brothers program in Brockton, MA. In 2001-2002 Dr. Hannon was a Visiting Scholar at the Centers for Women at Wellesley College where she designed a qualitative research program to study working families in Northern Ireland focusing on the effects of ongoing political violence on work-family life there. She has presented her work at three international conferences and several national and regional conferences. She has published on work-family issues and recently had a book review published in The Irish Journal of Psychology. Dr. Hannon has received multiple internal grants and most recently, won a federal Learn and Serve grant to establish service-learning courses at Bridgewater. She chaired the Psychology Department for several years and is active on multiple University committees including the Service-Learning Task Force.