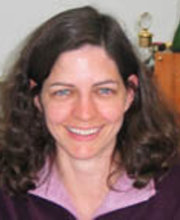 BS, Wright State University
MA, PhD, Vanderbilt University
Dr. Neargarder joined the Psychology Department at Bridgewater State University in the fall of 1999. She primarily teaches courses in Biopsychology and Neuropsychology. She is also the Chairperson of the Psychology Department and a Research Scientist at Boston University's Vision and Cognition Laboratory (http://www.bu.edu/neuropsychology). Her research involves the identification of visual and cognitive deficits in Parkinson's and Alzheimer's disease and how these deficits affect patients' real-world functioning. Her research has been published in a number of peer-reviewed journals including Cognitive and Behavioral Neurology, Vision Research, the Journal of Gerontology, Cortex, Neuropsychology, and Clinical Nutrition.