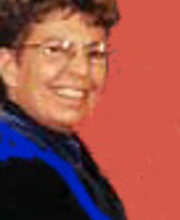 BA, PhD, Vanderbilt University
Dr. Todd has been teaching in the Psychology Department at Bridgewater State University since 1974, and is also a licensed acupuncturist. She has taught sixteen different undergraduate and four graduate courses, twelve of which she developed. She has mentored undergraduate student research presented at undergraduate research paper conferences, and has also mentored graduate Master's theses. In1981, she developed a Departmental Concentration in Medical and Health Psychology, and served as the coordinator of this Concentration until 2004. In 1999, she was a co-developer of the Exploring Consciousness Learning Community. In 2002, she developed a new model for teaching Research Methods and Statistics as linked courses so that students could take them together within a single semester. She developed and served as the coordinator for our graduate program in clinical psychology for fifteen years, and served as the Department Chair for three years.

She has served on numerous committees both within and outside of the Department, and is a member of two professional societies. She has presented at workshops and regional conferences, and has presented at two national conferences. She has written several articles and has developed a series of educational videos. In 2001, she received a small grant from the Center of the Advancement in Research and Teaching to examine the role of self-regulation in learning, health care, and psychotherapeutic change. This research was presented in a poster session at the American Psychological Association and published in a peer reviewed journal. She received two program development grants for Web courses, and has developed and now teaches two Web-based psychology courses; in 2009 she was awarded the Course of Distinction Award by Massachusetts Colleges Online and Bridgewater's Distance Learning Award. Currently, Dr. Todd coordinates the Department's Peer Assisted Learning Program.