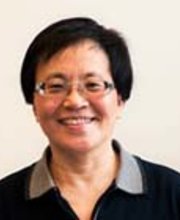 BA, Capital University of Economics and Business in Beijing
MA, Peking University
PhD, University of Chicago
Fang Deng received her PhD in sociology from the University of Chicago in 1996, and her MA is sociology in 1984 from Peking University, China. She worked as a researcher at the Chinese Academy of Social Sciences, Beijing, People's Republic of China from 1985 to 1990. She had an article published in American Journal of Sociology, the most prestigious and intellectually rigorous journal in the discipline. Her book, Information Gap and Unintended Outcomes of Social Movements: The 1989 Chinese Student Movement was published in 2010 by Routledge Books as part of its series, International Library of Sociology. Her research interests are the application of game theory to sociology, rational choice theory, organizations, and globalization.