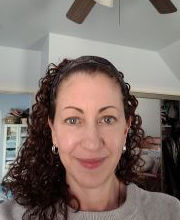 BA, Clark University
EdM, Boston University
MA, PhD, University of California at Santa Barbara
Michele Wakin is a Professor of Sociology at Bridgewater State University. She received a Master's Degree in Education from Boston University and a Master's Degree in Sociology from the University of California, where she earned her PhD in 2005. Dr. Wakin has published in the journals Contemporary Sociology, Social Forces, American Behavioral Scientist, City & Community, and The Journal of Workplace Rights. She has written three books on homelessness, Otherwise Homeless: Vehicle Living and the Culture of Homelessness, in 2014, Hobo Jungle: A Homeless Community in Paradise, in 2020, and American Homelessness: A Reference Handbook, in 2022. Her research has been funded by the US Department of Housing and Urban Development, the Centers for Disease Control and Prevention, the Institute for Labor and Employment, and the American Sociological Association. Her current research focuses on youth homelessness and marginalized populations.
Area of Expertise
Urban Sociology, Homelessness, Inequality