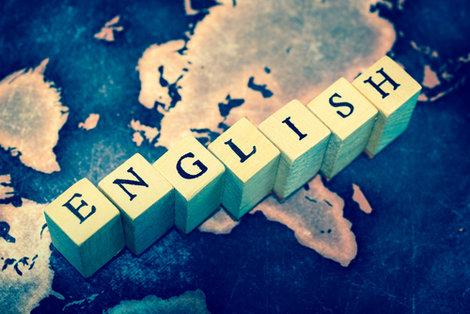 Story Series
News Feature
A new undergraduate certificate program aims to give students the skills necessary to teach English around the world. 
"It's not enough to be a native speaker of English to teach it," said Dr. Alexandra Dema, an assistant professor in the College of Education and Allied Studies and the TESOL certificate coordinator at Bridgewater State University. "You have to know how  to teach it."
TESOL stands for Teaching English to Speakers of Other Languages. BSU already offers a graduate TESOL program. This fall, the university will launch the certificate program at the undergraduate level thanks to a BSU innovation grant.
Students must complete four courses, which provide a foundation, and also cover culture, linguistics and strategies for teaching. Though only available online this fall, courses will eventually be offered in person, as well. Eventually, students will be able to earn the certificate online, on campus or through a combination of the two. They can also complete the courses over 10 weeks in the summer. 
The program is flexible and caters to a variety of people, including BSU undergraduates and international and U.S. students who meet certain requirements but have no ties to the university.
"It will be offered to anyone in the world," Dr. Dema said. "They can complete the whole program online without even coming to us. This is something BSU hasn't been doing yet."
A TESOL certificate is often required to teach English abroad and can open doors for those interested in working in U.S. adult and community education programs. Internationally, English-language teachers are needed in countries such as China, United Arab Emirates, Spain, Brazil and Mexico.
The certificate could aid retired educators looking to teach English classes at their local libraries, or enable an undergraduate to live and teach in another country for a year or two after graduation.
"I know many people who go abroad want to travel and explore the world and they need to do something to get money," Dr. Dema said. 
People do not have to know the native language of the country in which they will teach, she said.
More information about the certificate is available on the College of Continuing Studies' website.