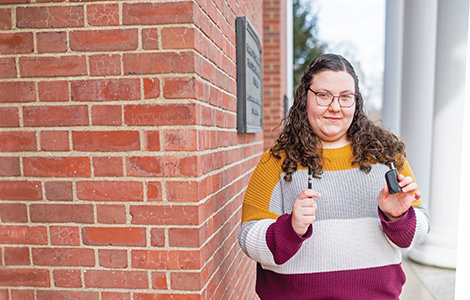 Story Series
Bridgewater Magazine
Hometown: Fall River
Major: Social Work
Project: Vaping: The 21st Century Cigarette? What the Cigarette Smoking Generation Thinks of the Vaping Generation
Mentor: Dr. Jing Tan (Social Work)
The purpose of this study was to investigate parents' attitudes toward the vaping being done by teens in grades 6-12 and to explore what factors impact their perception. Vaping has become an epidemic, similar to cigarette smoking in previous generations, and, until very recently, not much research has been done on the subject.
I thought that this topic would be interesting, as vaping has become a major issue in our society, with some states banning the practice (last year, Massachusetts passed a law banning flavored tobacco and vaping products, including menthol cigarettes.) Still, many people don't realize that the dangers of vaping are similar to the dangers of cigarette smoking. I thought raising awareness about these risks would be extremely important – for young people and parents alike – as many people have gotten sick from vaping.
As someone who has worked in the substance-use prevention field for six years, I think it is of critical importance to inform both youth and parents about the risks involved with using alcohol and other substances. The way I see it is that it is better to be informed of these issues in order to make an educated decision than to do something and regret it because you didn't know the consequences, or didn't think that anything harmful could happen to you. Now is the time to examine the deleterious effects of vaping.