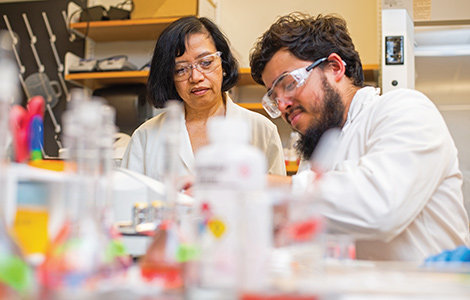 Story Series
Bridgewater Magazine
Department of Chemical Sciences
I have mentored too many students to remember.
Mentoring requires time and patience. It takes a lot of your time if you want to do it right. Students get the most out of doing research by having that one-on-one mentoring experience. This process also requires a lot of patience because students come to you with different academic backgrounds.
Aside from seeing my mentees develop research skills, what's most important for me is seeing them develop soft skills, including self-confidence and better communication skills that will help them be successful in their chosen careers.