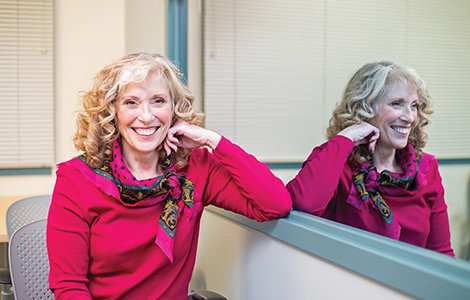 Story Series
Bridgewater Magazine
Department of Psychology
Over the years, I have worked with maybe 120 student researchers for some extended period of time.
Mentoring students calls for patience, honesty, and clearly articulated and enforced expectations and standards. You need to have respect for the work and respect for the educational nature of the process. Mentors must have a willingness to let go – to let go of control over the work and the process, and
to let go of the student when it is time or appropriate to do so.
Mentoring has all of the elements of teaching that drew most of us to this profession. It keeps me excited about the students and the work. It gives me energy. It gives me hope. This is why I left another career to get a PhD and become a teacher.