Meet the 2019 BSU Fellows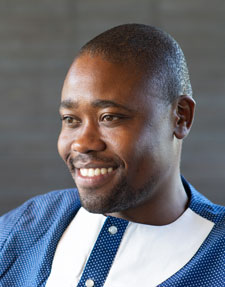 Ishmael Motshabi
Country: Botswana
Areas of Interest: Public works, environment and youth

For the past five years, Ishmael Motshabi has focused on providing safe drinking water in his native Botswana. As a senior laboratory technician, he analyses the chemical status of the nation's drinking water while developing new methods and water quality monitoring techniques. Ishmael and his team work to increase efficiency in the reporting of urgent water quality issues. He believes effective management and communication is key to educating the public about safe drinking water. "Readily available data on water quality ensures that the nation is fed safe drinking water," he said. The aspiring leader holds a master's degree in financial management and looks to gain public speaking and management skills during the fellowship. Ishmael hopes to develop partnerships with others involved in water treatment and water quality monitoring. "I want to get insight into the right way of policy drafting and people management that is beneficial to the society," he said. Ishmael will take what he learns back to Botswana and work with legislators to draft better policies surrounding water utilities and drinking water quality.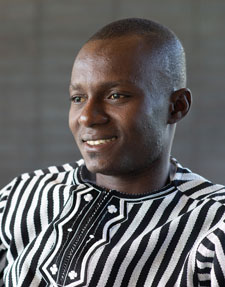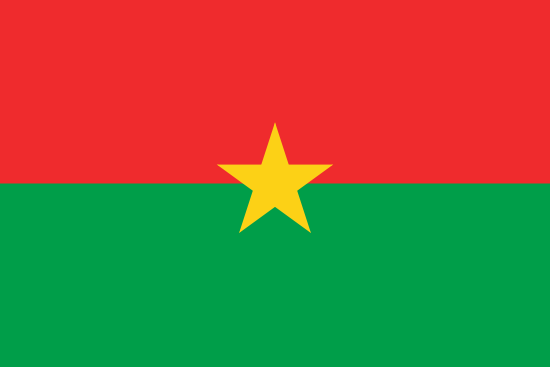 Josué Zabsonre
Country: Burkina Faso
Areas of Interest: Police, justice, training and youth

Josué Zabsonre joined the National Police of Burkina Faso in 2013, becoming police commissioner in 2015. He has worked at the district police station of SigNoghin, the central police station of Ouagadougou and now at the Regional Service of Judicial Police. As police commissioner, Josué wants to serve his country while continuing to develop programs designed for secondary school students. "We noticed that students in secondary schools are becoming more violent, unruly and addicted to alcohol, sex and narcotics," he said, adding that this trend has an impact on the average level of education of young people which affects the community as a whole. Josué and his teammates implemented programs for students in secondary school and college to help them develop specific skills, such as computer knowledge, personal development and English. The project, designed to enhance participants' interests in studies, worked for students in Ouagadougou. He hopes these types of efforts might become an institutional strategy of the National Police of Burkina Faso. "It's the responsibility of adults to take care of the youngest, and protect them, often from themselves, to grant a better future for all of us," he said. In the fellowship, Josué wants to learn how to effectively manage people and provide good leadership to the police officers and agents for whom he is responsible. He also is eager to develop a network with other young leaders from all over Africa and the world.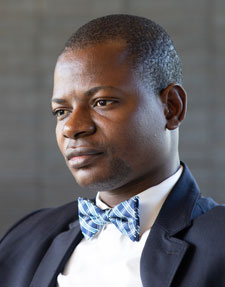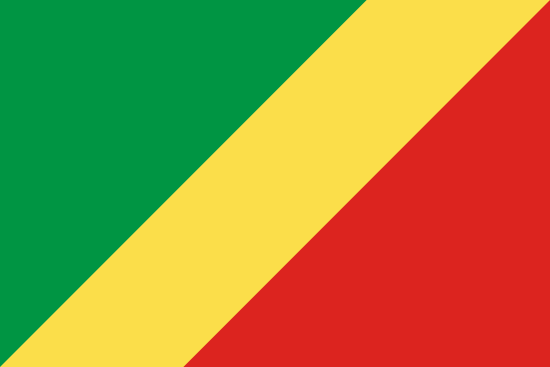 Fabrice Mboungou
Country: Republic of Congo
Areas of Interest: Law, human rights and prison systems

With legal studies at Faculty of Law of Brazzaville and the Cameroonian magistracy school under his belt, Fabrice Mboungou has worked since March 2018 as a judge in the Brazzaville court. He says he fights "for human rights in the courts and on social networks" and intervened to end human rights violations at police stations. Justice, he says, is his passion and the foundation of society. Through the fellowship, Fabrice hopes to learn about the American judicial system and American human rights organizations. He will take lessons from the experience back to the Republic of Congo as he handles cases and supports human rights, a topic he is studying through a distance-learning program at the University of Nantes in France.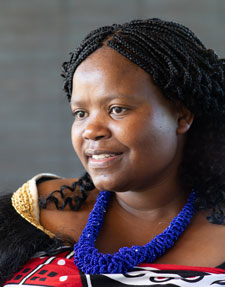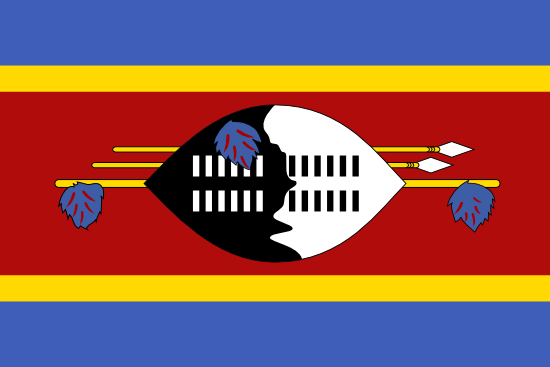 Khanyisile Lukhele
Country: Eswatini (formerly Swaziland)
Areas of Interest: Law, health, HIV, AIDS, LGBTQI and gender-based violence (GBV)

As key population programme officer for Eswatini's Ministry of Health, Khanyisile Lukhele ensures people at high risk of HIV exposure have access to health services free of discrimination. She develops training and guidance documents and discusses issues with health workers, police and other partners. Khanyisile made it easier and less expensive for sex workers to receive treatment they need. She hopes to learn communication, networking and leadership skills from the fellowship as she strives to help her country achieve a goal of ending new HIV infections by 2020. "As a Swazi, I feel I have huge responsibility to ensure this vision is achieved," she said. "My plan is to take all the lessons learned from the fellowship back to Swaziland so that the lives of my fellow Swazis can be improved." Khanyisile earned a bachelor's degree in law from Tumaini University in Tanzania and a post-graduate diploma on HIV management from Stellenbosch University in South Africa. She had worked as a legal compliance officer at a business consultancy firm and volunteered for the Ministry of Health before being hired in January 2013.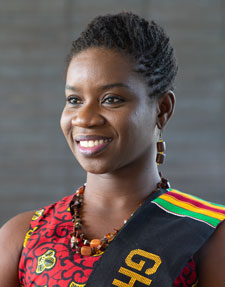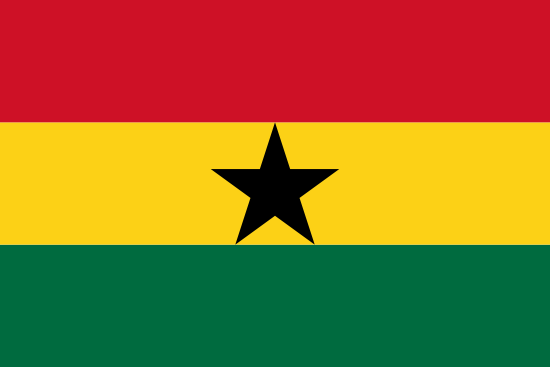 Patience Saaka
Country: Ghana
Areas of Interest: Medical, sexual and gender-based violence (SGBV) and girls issues

As a medical doctor working in a hospital in the eastern region of Ghana, Patience Saaka works tirelessly to provide medical, emotional and psychological assistance to sexual abuse and rape victims, particularly in Akwatia, where these incidents happen far too often. She collaborates with the Woman and Juvenile Unit of the Police Department in her community to help raise awareness of these issues. Patience said one of the proven keys to recovery after sexual abuse or rape is access to psychological support. She recruits volunteer psychologists to provide professional counseling sessions for the victims. Over the next five years her goal is to formulate and enforce policies that will serve as deterrents to sex offenders in an effort to continue to protect women and girls from the debilitating effects of sexual abuse. She looks forward to strengthening her networking and communication skills through the fellowship. "This will help me broaden my scope of care and help give to the sexually abused women and girls I work with. These skills will also help me collaborate better with the necessary stakeholders in my country to significantly reduce the incidence of sexual abuse against women and girls in my community," Patience said.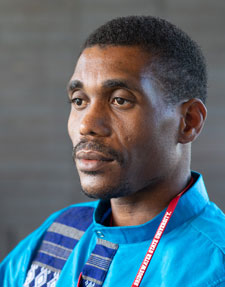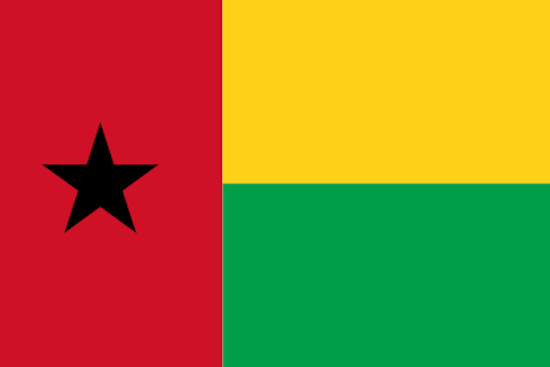 Carlos Da Silva
Country: Guinea-Bissau
Areas of Interest: Aviation, workforce development and youth

For five years Carlos Da Silva has served as air traffic controller chief for ASECNA Guinea-Bissau. A leader in his industry, Carlos recruits students to join the field and work as air traffic controllers. "The greatest issue we're facing today is a shortage of staff in the aviation sector," he said. From organizing educational campaigns to offering scholarships, the goal is to educate the public about the opportunities in aviation. In 2014 Carlos attended the 53rd International Federation of Air Traffic Controllers Association meeting. While there, he realized the value of working in a culturally diverse environment with different people from different backgrounds. He looks forward to participating in the fellowship and interacting with other fellows and hearing their perspectives. He plans to take the information gained back home where he plans to organize the first union of aviation transport workers. Beyond that he hopes to move into civil aviation administration. In that role he is better able to implement the best practices and policies to move the aviation industry "into the path of standard safety and security needed in the aviation field," he said.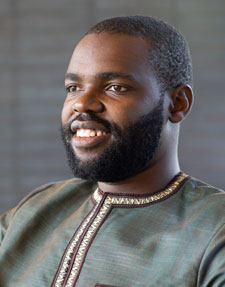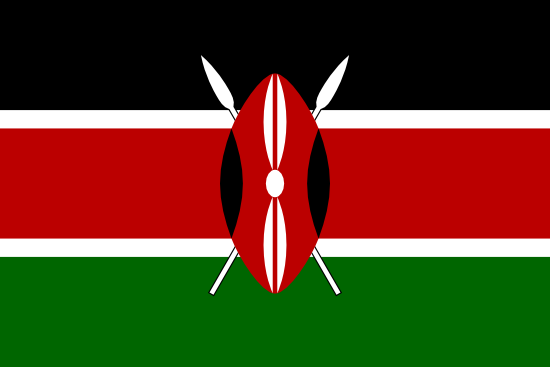 Costa Oguta
Country: Kenya
Areas of Interest: Community Development, social services, HIV/AIDS and disabilities

Costa Oguta, a development practitioner and monitoring and evaluation officer, is implementing an HIV-awareness project focused on ensuring that persons with disabilities are included and get the necessary information about HIV and AIDS. He has instructed 315 trainers of trainees and reached 1,284 persons with disabilities with HIV information. "In order to realize a free HIV generation and full development of society, inclusion of marginalized groups such as persons with disabilities must be achieved," Costa said. The inclusion of persons with disabilities in development projects has been a challenge in his community. HIV and disabilities are often linked with stigma, exclusion, prejudices and myths. Ignorance is a challenge and persons with disabilities face the risk of HIV infection due to the lack of adequate knowledge. There have been annual training sessions to train national HIV coordinators. "The issue is important to me because human rights are universal and including people with disabilities ensures that their rights are not violated and that they also receive important information." In the fellowship, Costa wants to gain enhanced leadership skills, hands-on skills in management and information on logical thinking to make informed decisions to handle real-life situations. He hopes these skills will help him communicate efficiently and engage stakeholders during the implementation of various initiatives in Kenya.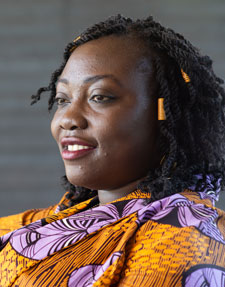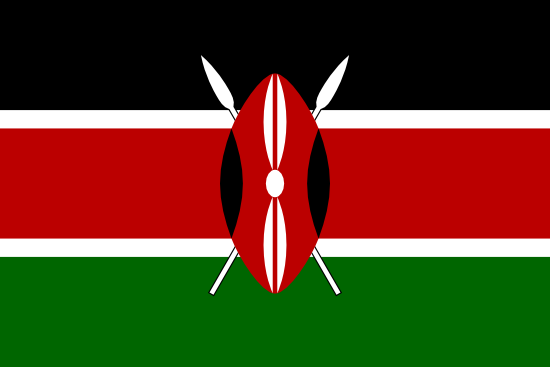 Jacqueline Omol
County: Kenya
Areas of Interest: Law, justice and gender-based violence (GBV)

Working as a prosecutor based at Kibera Law Courts, Jacqueline Omol handles a range of offences, including assault, robbery, sexual assault and gender-based violence (GBV). She partnered with local and international organizations to hold talks on GBV, the law that governs those offences and how to handle sexual assault victims. "Being able to sensitize the community on their rights and how to easily access justice has been one of my greatest accomplishments this year," she said. She has worked with officers on best practices for dealing with children who are sexual abuse victims, an issue important to her because she has two young children. Through the fellowship, Jacqueline hopes to enhance her problem-solving ability, learn how different jurisdictions apply their policies and laws, and discover best practices that can be adopted in her country. "With the skills and knowledge that I will gain, I am committed to ensuring that an overhaul of our justice system occurs to ensure human rights are well regarded and protected."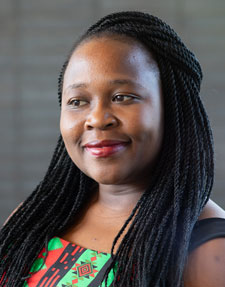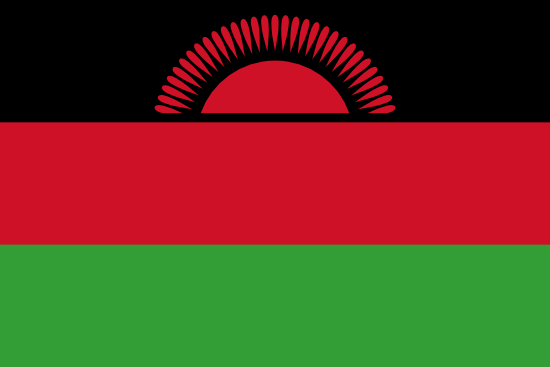 Grace Mganga
Country: Malawi
Areas of Interest: Advocacy, policy and human rights

Policy advisor Grace Mganga provides policy, research and procedural guidance to Members of Parliament (MPs). She specializes in social policy with a focus on gender, child, disability and minority rights issues. "I am passionate about my job as it allows me to influence the adoption of inclusive legislation, targeting often marginalized and neglected grassroots communities," she said. "I believe Malawi will only develop through the realization of these basic human rights." Because of her belief that accountability and transparency are vital leadership qualities for public officials, Grace organizes an annual National Budget Open Day where government officials discuss their prior spending and plans for future spending. Grace also works with the NGO, Future in Our Hands (FIOH), which provides education and training to help rehabilitate prison inmates so that they can contribute effectively to their communities upon release. Much of her work involves engaging and mediating interaction between parliamentarians and non-state actors to influence legislation. Through the fellowship, Grace wants to gain skills in campaigning, lobbying and championing of rights-based issues. "Learning from experts that have faced similar issues will not only allow me to find solutions to some of the country's pressing development issues, but also build my confidence in networking, negotiation and public speaking, which is critical to success in my field," she noted.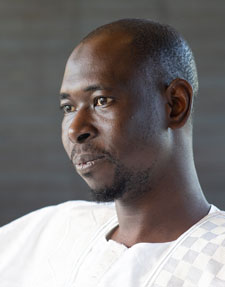 Saloum Toure
Country: Mali
Areas of Interest: Aviation, security, safety and youth

As an air traffic control officer, Saloum Toure keeps the skies above his native Mali safe. He works for ASECNA Mopti, an African agency for air navigation safety. Because of unscheduled flights and limited air space, Saloum has his work cut out for him. "Every day I use communication to make important decisions. This permits me to anticipate and prevent conflicts without creating any important delay in flights," he said. In 2014 he created an association to increase awareness about air traffic control and to coach, mentor and advise students aspiring to work in aviation. The association provides courses for students struggling financially who are majoring in science. Each year Saloum also organizes a conference to introduce students in Mopti to aviation. As a fellow he hopes to learn capacity building skills and gain feedback from others on what ASENCA Mopti is doing right and where they can improve. "Once back at Mopti, I'll run a workshop to share everything I've learned from the fellowship," he said. "I plan to join the YALI network of Mali so we can work together to better face our communities' challenges."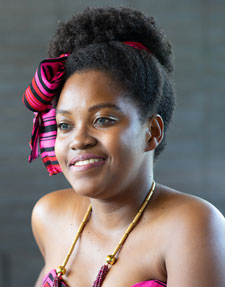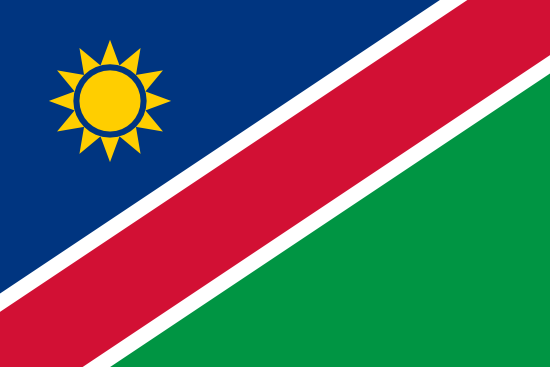 Shaatuna Kalla
Country: Namibia
Areas of interest: law, justice and gender-based violence (GBV)

As a magistrate, Shaatuna Kalla handles criminal, civil and other quasi-judicial functions. "I have chosen this line of work because I am passionate about the administration of justice," she said. "It is humbling and a great honor to know that I was able to assist the aggrieved in the upholding and protecting of their rights and liberties." She participated in a Namibian Judiciary initiative where she volunteered to be on 24-hour stand-by to immediately handle any domestic violence matters. "I am proud to say that not only did we assist the aggrieved parties in a timely manner, we also ensured that justice was administered and that crime was dealt with efficiently." She hopes to sharpen her leadership skills during the fellowship and use what she learns to make her community, country and continent a better place. Shaatuna, who obtained law degrees from the University of Johannesburg in South Africa, is pursuing a third undergraduate degree in development studies.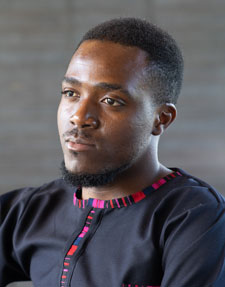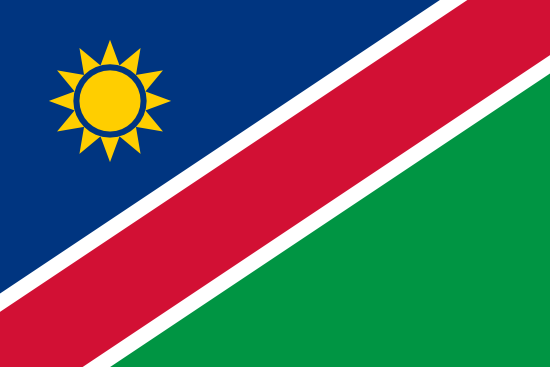 Godfry Shivolo
Country: Namibia
Areas of Interest: Law, policy and youth


Godfry Shivolo studied law in university and is a legal officer for public prosecutions in Namibia. He has developed "the confidence and courage to prosecute by defending and protecting the law and the public interest enthusiastically and without fear." He strives to defend women and children who are victims of violent crimes. "It was my passion for public justice that urged me to become a defender of these defenseless women and children," he said. For a University of Namibia Legal Aid Clinic project while in law school, Godfry and fellow students developed a "Kiddies' Constitution" with a simplified version of the basic human rights. They also created a constitutional board game for kids and gave presentations at primary schools. Through the fellowship, Godfry looks forward to meeting people of diverse backgrounds, improving his public speaking ability and learning about public administration.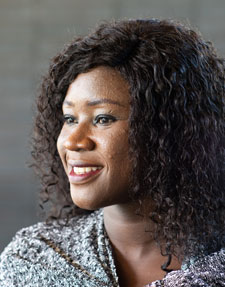 Sarah Adole
Country: Nigeria
Areas of Interest: Prison systems, justice, policy and corrections

Sarah Adole is passionate about the total welfare, reformation and rehabilitation of inmates. Sarah, who works at the National Headquarters of the Nigerian Prison Service, is involved in the facilitation of inmate education and training, skill acquisition programs, pro bono legal services as well as aftercare services with the aim of reforming inmates and helping them make a smooth reintegration into society upon release. The Nigerian Prison Service is overcrowded and many in prison are awaiting trial. "Due to poverty, harsh bail conditions, court congestion, inability to access legal services and corruption, some (prisoners) end up spending over five years in detention," she said, adding that many get out of detention and are unable to make a living so they return to a life of crime. To help address this, Sarah secures pro bono legal services, fines assistance and medical and aftercare services. In the fellowship, she wants to learn about the judiciary and prison reforms around the world, and how to make changes in Nigeria that would create a lasting effect, making the Nigerian prison system more rehabilitative, functional and just. Additionally, she wants to gain leadership, public speaking and communications skills to advocate for a better processing of Awaiting Trial Persons and also for a more tolerant society. These skills would enable her to get more officers to participate and effect change in prison populations throughout Nigeria.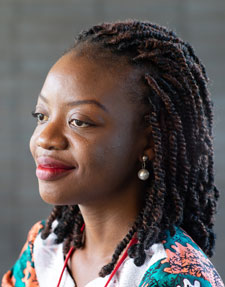 Banke Ilori
Country: Nigeria
Areas of Interest: Law, governance and elected office

Banke Ilori is executive director of an NGO focusing on meaningful youth participation in politics. Called to the Nigerian bar in 2016, she also worked as an inclusive governance advocate and served as secretary of the National Youth Caucus of Kowa Party. Banke formulated and implemented policies on youth participation in politics and initiated a program to provide tutoring to prisoners. "I believe my country has enough to provide basic amenities for our growing population of over 180 million," she said. "My work ensures that everyone is involved in this process so that we can own our journey to development as a nation. I like to say that my generation gets to be the one that builds a better Nigeria." Banke plans to collaborate with her Nigerian colleagues to raise awareness about teen pregnancies, which cause girls to drop out of school while boys continue. She wants to run for the House of Representatives in 2023 and hopes to learn skills from the fellowship that will help her earn Nigerians' trust. "It is my belief that the fellowship will give me the opportunity to learn how to maximize my state's potential for the overall development of my country."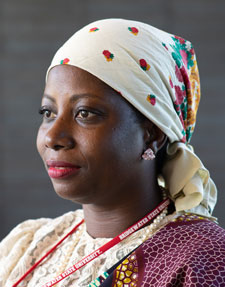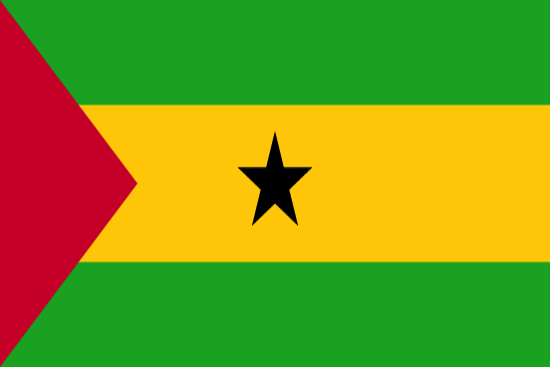 Ederlai Carvalho Dassunção
Country: Sao Tome and Principe
Areas of Interest: Social work, gender-based violence (GBV) and women and girls issues

Ederlai Carvalho Dassunção has worked at a victim support center for the last nine years as a sociologist, gender-based violence (GBV) conflict advisor and executive secretary of the life network. She has led the center and served as the chair of the national GBV network for the last four years. She says a key issue in her country is the sexual abuse of girls under the age of 15 by older men. The victimized girls face the myriad of issues associated with pregnancy, abortion, trauma, stigmatization and elevated high school dropout rates. Ederlai has worked to empower girls and raise boys' awareness through actions that range from awareness and educational efforts in schools and communities to educational messages in the media, among other steps. "I have chosen to work with women victims of violence because I see the women of my country as a driving force (who) have much to contribute," she said. Ederlai has previously participated in exchanges in Taiwan and the United States. "The main lesson I took was that when you try to understand each other's point of view, many prejudices end and you begin to see life differently," she noted. In the fellowship, she is interested in learning how other countries address domestic violence and gender equality and empower women and girls. She hopes that by connecting with others from the African continent with cultural similarities that she may find solutions for common problems that could be applied to issues in her country.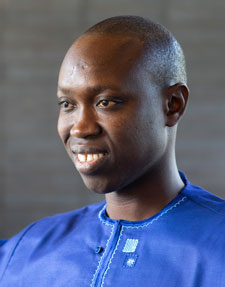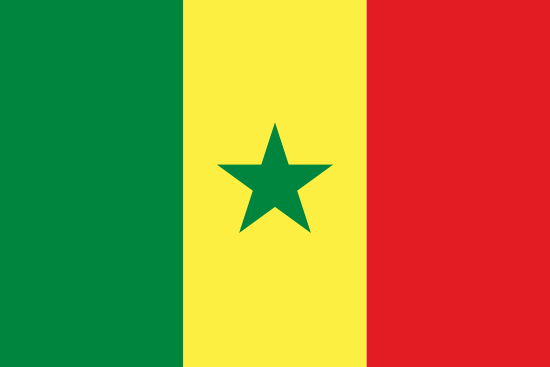 El Hadji Baity Sene
Country: Senegal
Areas of Interest: Law, police and human rights

El Hadji Baity Sene has a master's degree in private law and a master's degree in citizenship, human rights and humanitarian action. Throughout his career, El Hadji has focused on legal and human rights issues. He worked for two years in a law cabinet as an in-house lawyer. It was on the basis of this professional experience that he succeeded in the competition for the recruitment of police commissioners. After his training at the National Police School, El Hadji became a policeman. He was first attached to Central Police Station of Saint Louis and later appointed head of department. He chose to go into law enforcement because he aspires to be a judicial actor for the application of the law and the respect for human rights. In 2014-2015, he trained officers in Avila Police School in Spain, learning the importance of sharing experiences with people from different cultures. In this fellowship, he wants to gain leadership skills while sharing experiences with others from different cultures. In the future, he wants to contribute to the development of leadership in the Senegalese National Police.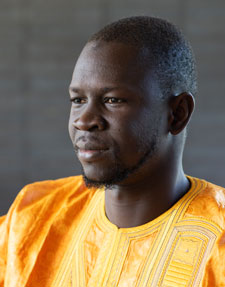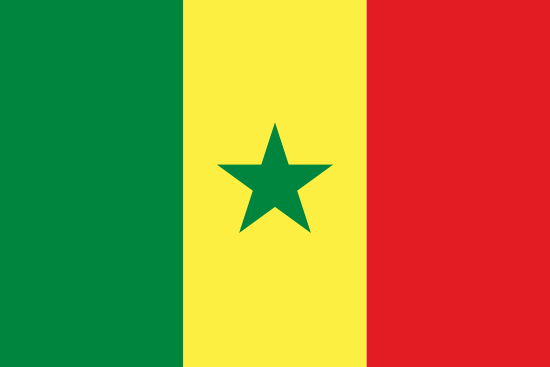 Ibrahima Diba
Country: Senegal
Areas of Interest: Youth, education and sports

Ibrahima Diba works at the Senegalese Ministry of Sports as the regional head of sports in Matam, Senegal. At the ministry, Ibrahima is responsible for creating, implementing and evaluating public policies focused on youth, education and sports. He also volunteers at a local non-profit organization that specializes in community development and works with a sports development initiative at the prison. Ibrahima actively campaigns for dedicated resources to allow prisoners to exercise and play sports while incarcerated. He hopes to create a sports association dedicated to the promotion of sports practice in prison. In the fellowship, Ibrahima wants to learn more about management, leadership, communications and personal development to discover a new vision of sports management and make him a better civil servant. "The challenge will be to take inspiration from associations, like the NCAA, to develop the practice of college sports in Senegal," he said. Ibrahima has worked as a volunteer for nonprofit organizations since high school. One long-term effort, which he continues to be involved in, is a collaboration between health and education officials in his community where he and other young people were trained to serve as "sensitizers" to share accurate information about HIV/AIDS to classmates and community members. While at Gaston Berger University, he cofounded a non-profit association, The Commonfaith Community, to promote education and cultural diversity. That work earned him recognition as one of the emerging young leaders of his community.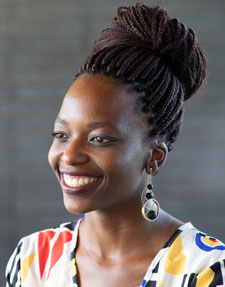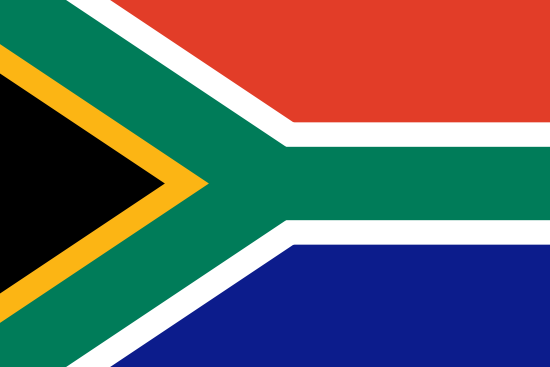 Nomonde Ndwalaza
Country: South Africa
Areas of Interest: Journalism, public health and youth

A media professional with experience in both television and radio broadcasting Nomonde Ndwalaza uses her position to bring awareness to problems facing young disadvantaged women in South Africa. As a host, researcher and scriptwriter at Rise Talk Show S3 she has interviewed young people living with HIV and victims of sexual violence and drug abuse. "What I learned is there is still a lot of work to be done in terms of making South Africa a place where young people can self-actualize without any barriers," Nomonde said. She has made it her life's mission to illuminate these problems and uses her knowledge and influence in the media to amplify these issues to millions of radio listeners. Her goal is to create more media content with a social justice focus. Nomonde looks to network and learn more about cross cultural insights from the other YALI participants to broaden her continental network. "This work is important to me because I have seen the devastation that iniquity causes in my own community and others and the growing inequality in South Africa is deeply concerning to me," she said.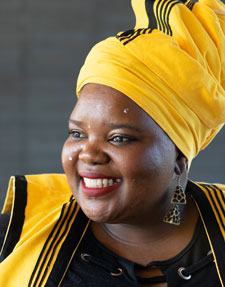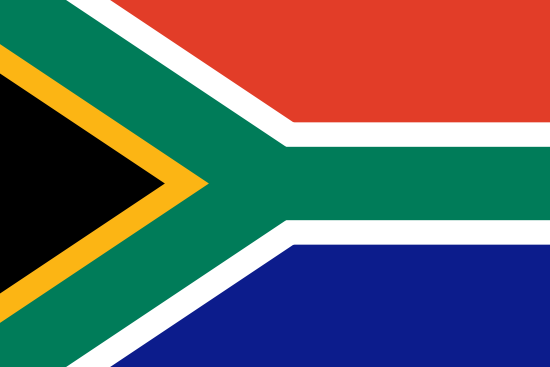 Zikhona Miso
Country: South Africa
Areas of Interest: Radio, journalism and community engagement

As a current affairs presenter and producer at the South African Broadcasting Corporation's international radio station 'Channel Africa,' Zikhona Miso brings news to the public ranging from politics to the arts. On weekdays she serves as host of 'Africa Midday' discussing headline news from around the continent. Meeting new people and being exposed to diverse worldwide views is her favorite part of the job and she welcomes healthy debates and differences of opinions. "We are all products of our experiences and environment, so a difference in opinion is inevitable. I have found that this is often an opportunity to learn something new," she said. Zikhona strives to get people from diverse backgrounds talking to each other on a human level where they can share their experiences. "In a society where 'likes' and 'followers' take center stage, we forget about bigger issues eroding our communities," she said. "Talking is healing. Talking is therapy and talking is a gateway towards action." She looks forward to sharing in discussions with other fellows and exploring American history to learn how its citizens shaped society. "I believe that history serves as an important tool to examine the human condition of today. We can all learn from the mistakes and triumphs of yesteryear in order to chart a way forward for future generations."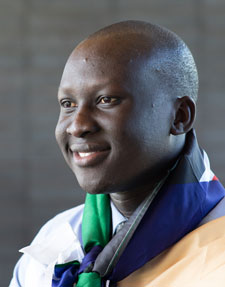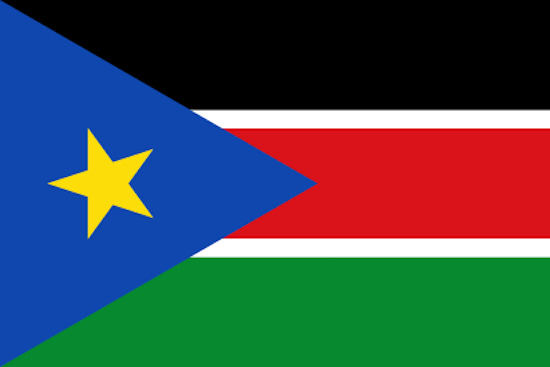 Chol Duang
Country: South Sudan
Areas of Interest: Journalism, LGBTQ issues and education

Last year Chol Duang was awarded "Conflict Reporter of the Year" for his investigative piece on the plight of transgender people in South Sudan. He uses his position as a news reporter to shed light on injustices and advocates for equal opportunities. "I love my TV work because in it I have a platform. I intend to use my profession to create awareness on societal ills like poverty and illiteracy," Chol said. He is a champion for bringing better education to South Sudan. Lack of schools in his village is a significant challenge his community faces. Recognizing that children walk several miles to attend school in nearby villages, Chol made it his mission to help bring a more accessible school to the area. In 2017 he and other volunteers opened the Angol Primary School. Since its opening, over 170 children in grades 1 through 5 have been admitted. "I am involved in this cause because everyone, including (those) in my village, should receive an education. I want my community to be literate and to develop," he said. Chol looks forward to gaining management and leadership skills through the fellowship and will use the knowledge he gains to empower young people in South Sudan.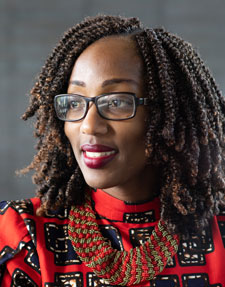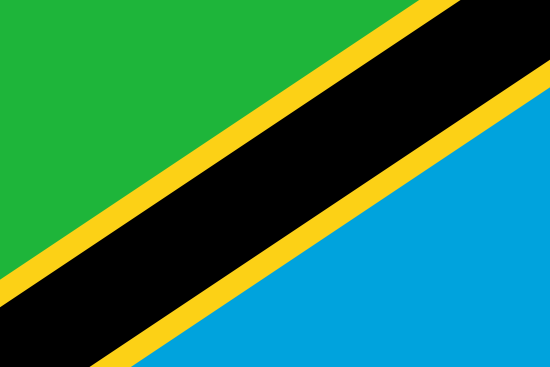 Carolyne Ruth Muro
Country: Tanzania
Areas of Interest: Law, justice and prison systems

A lawyer, Carolyne Ruth Muro founded her own firm, Joachim & Jacobs Attorneys, in June 2015. She credits her commitment to and passion for the profession with helping her win numerous cases. She has advised several foreign companies which were not aware of the incentives that come with being registered with the Tanzania Investment Centre and helped them become registered. Carolyne says she has an "inner drive of serving and solving people's problems." She is working to reduce the amount of time accused persons spend in custody waiting for prosecutors to complete their investigations, a process that sometimes leads to charges being dropped years later. "This issue is important to me because it involves lives of many who are suffering unjustly and being a lawyer, it is my legal and civic duty to address it." Carolyne hopes to use the fellowship to learn about developing innovative and creative solutions, an especially important skill given the human rights and constitutional legal issues affecting Tanzania. She also looks forward to studying domestic and foreign development policies, the rule of law, transparency and accountability.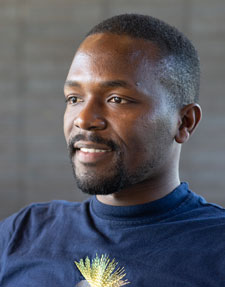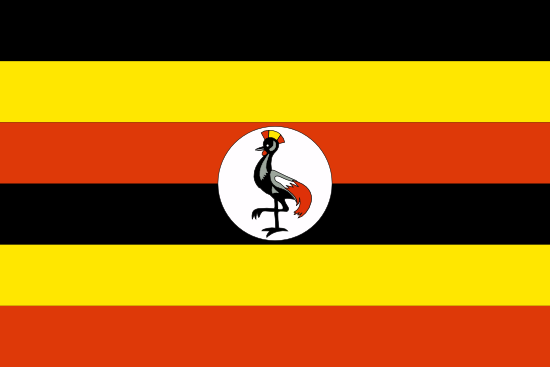 Adam Nyende
Country: Uganda
Areas of Interest: Civil Service, gender-based violence (GBV) and social work

Social worker Adam Nyende wants to improve the welfare of the most vulnerable members of society in Uganda. He is the culture officer in the Ministry of Gender, Labour and Social Development, the lead government agency promoting the social sector and improving the welfare of vulnerable groups in Uganda. He also has worked with the Refugee Law Project, and holds an Erasmus Mundus international master's degree in social work. Gender-based violence (GBV) is one of the biggest challenges in Adam's community—the Busoga Kingdom, and throughout the country. In his work as the culture officer, he came to understand that the continued pervasiveness of GBV is due to cultural factors and young girls and women with disabilities are doubly vulnerable. Using his community as a case study, Adam wrote a proposal to the UNFPA and requested funding to engage cultural leaders in Busoga to make pronouncements to stop GBV in their communities. The proposal was accepted as a three-year project and, since 2015, Adam has been engaging cultural leaders in community dialogues to make commitments to stop GBV, which has helped change attitudes and reduce violence. Adam is hoping to expand his professional and social networks through participating in the fellowship. He also hopes to improve the policy-making and implementation environment in Uganda to create a better future for everyone. Said Adam: "I hope to use my skills to mobilize more vulnerable groups, particularly persons with disabilities and the elderly to start income-generating projects, while using them as a case to demand better policies for social justice."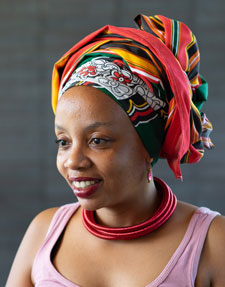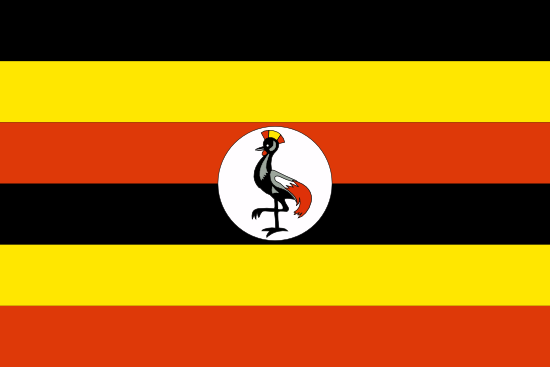 Margaret Wagana
Country: Uganda
Areas of Interest: Law, justice and legal systems

Margaret Wagana focuses on humanitarian law and human rights protection in her work as a judge for the Judiciary of Uganda. "I get satisfaction in seeing the fruits of my labor, being justice for all," the magistrate grade one said. Margaret's experience includes internships for a labor dispute arbitration center and the Supreme Court of Uganda under Rtd. Justice Okello. Her work with the Supreme Court inspired her to become a magistrate. She spent the last two years researching the role of women and girls in providing palliative care in Uganda and whether this is adversely affecting them since they halt their entire lives to do unpaid care. She is working to start an organization to help them. With her siblings, she started the company Uganda Pixels Ltd., which creates diaries for school children with inspirational quotes and simple ways of time planning. She hopes "to enable children to utilize their time productively and keep a confident, positive attitude." Margaret plans to open a legal aid clinic in her native village of Buhweju for minorities. As a fellow, she hopes to improve her interpersonal skills, network and learn about the American judicial system.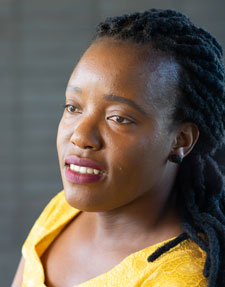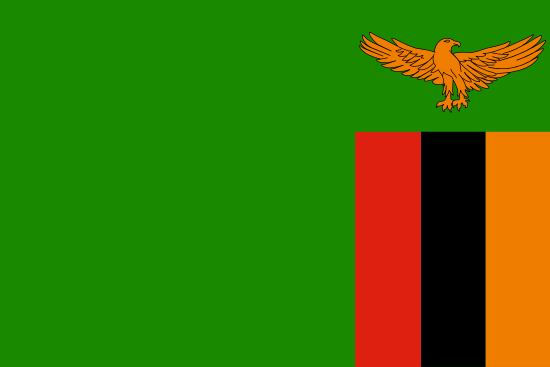 Doreen Zimba
Country: Zambia
Areas of Interest: Prison systems, education and community development

As regional education supervisor, Doreen Zimba provides education and training programs to inmates in Muchinga Province. She pursued a college degree in education after observing as a corrections officer that many inmates re-offended upon release because they lacked the vocational skills to earn a living outside prison. Doreen has trained 44 inmates in the last year in general agriculture, bricklaying and carpentry and trained five officers to serve as trade instructors. She wants to continue working to help reduce recidivism by empowering inmates and ex-convicts. The possibilities for future employment are limited and that is why she wants to form a cooperative group of ex-convicts who can run businesses using the skills and knowledge acquired in prison. "This is important to me as I believe that a nation can develop if its citizens are empowered with sustainable skills and employment opportunities," she said. Doreen hopes to gain skills in developing public-private partnership programs to mobilize people and resources needed to assist ex-convicts and provide them with business opportunities. Additionally, she hopes to learn community engagement skills to gather volunteers to assist ex-convicts and fight the stigma associated with imprisonment.
2018 BSU Fellows
2017 BSU Fellows