Welcome to the homepage for BSU Testing Services' New First-Year Student BEARS Placement Raffle!
This year, Testing Services will be raffling off two $100 flex credits for use on-campus or at select local businesses such as Chessman's Pizza, Barrett's Alehouse, Bridgewater Fitness Center and many more!
To enter: Complete your math and English placement testing before May 14th, 2021 and you will be automatically entered to win
Last Year's Raffle Winners:
I went through four years of vocational training in carpentry at Weymouth high, and my goal for my first year of college is to figure out which of my interests could turn into my future career.
Adam Cowing
Major: Undecided ; Interests: Engineering, Criminal Justice, Management, and History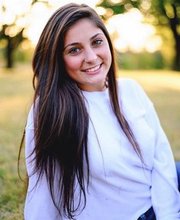 I will be cheering for the BSU cheer team this year, and I am very excited to attend this school and meet new people!
Ariana Frascolla
Major: Health Science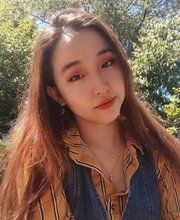 I can't wait to start at BSU and explore around the campus!
Julie Wong
Major: Elementary Education
BSU New Bear!
Meg McGrath
Major: Special Education
For all who participated, we would like to thank you once again for your hard work! We know how stressful this time can be for students as they try to finish their senior year and prepare for their first year of college, even without the added stressors that have been affecting us all in the light of the COVID-19 outbreak.
Local Sponsors
Thank you to all our sponsors! The following local businesses accept FLEX Dollars:
Juice Mill
Barrett's Alehouse
Chessman's Pizza
CVS
Lucky Star Gas
GO Gas Station
McDonalds
The Drop Spot
Riviera Cafe
Emma's Pub and Pizza
Bridge Mart
Fahrenheit Training Centers
Bridgewater Bagel
Bridgewater Square Chiropractic
Imperial Chinese Restaurant
Just Desserts
Bridgewater Fitness Center
Burger King
Domino's Pizza
Marylou's Coffee
Subway
D'Angelo
Eligibility: The BEARS Placement Raffle is open only to new first-year students entering for the Fall 2021 semester. Students must complete both Math and English placement testing by May 14th in order to be eligible. Winners were notified via email.