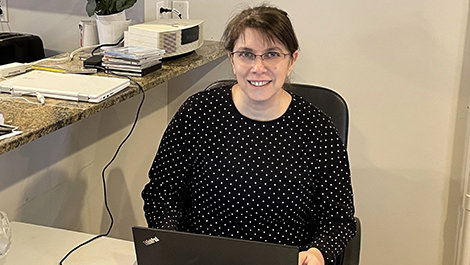 There's a very big need. I think that need is only going to get bigger and bigger as we pull out of the pandemic.
With COVID-19 cases reported on every continent, the disease truly presents a worldwide challenge. To that end, the Massachusetts Aggression Reduction Center's resources for coping with the related educational, social and mental health challenges have also gone global.
"It's generated a lot of attention because there is a real need for things parents and teachers can use with kids," said the center's executive director, Bridgewater State University psychology Professor Elizabeth Englander.
MARC, which is housed at BSU, developed resources being used by educators and administrators from 48 states and 10 countries. The tools include a guide for discussing COVID-19 with children, red flags to look for when students return to school, and a webinar about reopening classrooms.
Dr. Englander, who has been featured by local, regional and national news outlets for her pandemic-related work, wrote a book offering advice for educators welcoming students back to in-person learning. She is also the co-author of The Insanely Awesome Pandemic Playbook: A Humorous Mental Health Guide for Kids, which has sold more than 2,000 copies on Amazon.
Englander realized early in the pandemic that these resources would be essential. MARC has long been recognized for running bullying and cyberbullying prevention programs, and its pandemic work also falls under social-emotional learning.
"There's a very big need," Englander said. "I think that need is only going to get bigger and bigger as we pull out of the pandemic."
As students return to classrooms, they may struggle to adjust to what was once the educational norm. Fortunately, Englander is already developing a sequel to the playbook offering tips for post-pandemic life. 
Some students, she said, may be hesitant to be with classmates and teachers given the emphasis on physical distancing during the pandemic.
"They've been warned repeatedly that this is dangerous or that is dangerous," Englander said. "It's going to take some work to get kids feeling comfortable again."
Do you have a BSU story you'd like to share? Email stories@bridgew.edu.