Mission
The mission of the Bridgewater State University Network here State Street is to be open and inclusive to all employees at STT and reconnect those that formally went to the institution. We will support State Street's Global Inclusion and Diversity goals and provide action through the following pillars: Community Service, Professional Development, Public Relations and Alumni Relations. These four pillars encompass community, culture, collaboration and career.
Leadership
Chair: Marco Cobar, '18
Membership Requirements
Must be a current employee of State Street Corporation to participate. BSU grads both undergraduate or graduate and friends of the University who are employed by State Street are welcome.
News & Events
Robert Bradley, '12, of the State Street & BSU Network, is the guest MC for our monthly BSU Aluminar series.
Related Giving Opportunities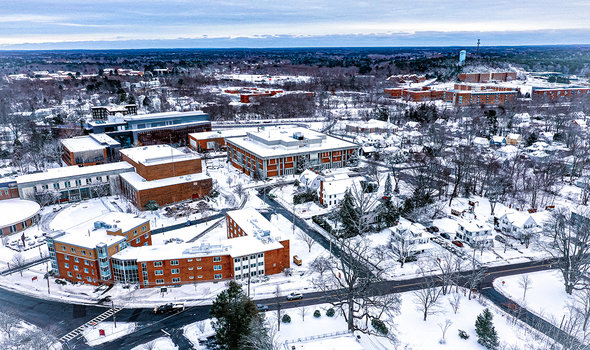 Bridgewater Fund
The Bridgewater Fund provides critical support for BSU students through scholarships, paid internships, and other life-changing experiences and opportunities. 
The unrestricted Bridgewater Fund helps Bridgewater State University address its most urgent ongoing needs. For Bridgewater students, this often means financial assistance for tuition and fees, and internship opportunities. Your annual gift opens doors for students, helping to provide access to higher education.
You can make a gift to the Bridgewater Fund with a gift of any size. Every gift, regardless of amount, helps Bridgewater open more doors for more students.