Wellness, Balance and Support for You
We're known for fostering a safe, welcoming campus for students from all walks of life, and we do the same for our faculty, librarians and staff. Bridgewater State University is dedicated to the well-being of its community, including you and your family.
HRTM serves as BSU's chief representative in all benefits related matters, including insurance, retirement, tuition remission, flexible spending accounts, and much more. Our staff provides guidance on a wide variety of employee benefits. To learn more or to set-up an appointment, contact us at 508.531.1324.
Find out more about our benefits:
The information here is an overview for Bridgewater State University benefit-eligible employees. It does not list all benefits available to a particular employee category. Policies relating to benefits, periods of leave, appointment and other aspects of employment are contained in the applicable collective bargaining agreement or are governed by the laws of the Commonwealth of Massachusetts.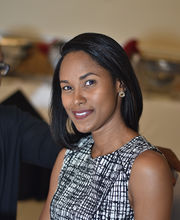 Having met and interacted with people across divisions, the team here at BSU is warm, supportive, encouraging and caring."
Marketing Associate in the Office of Enrollment, Marketing and Communications