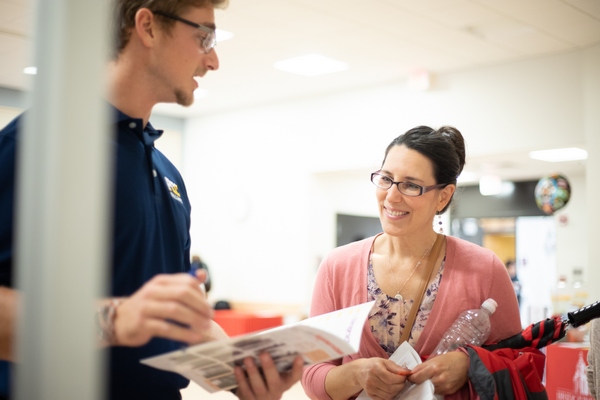 Training and Development is the continuous process of acquiring new knowledge and skills that relate to one's profession, job responsibilities, or work environment. It plays a key role in maintaining trained, informed, and motivated employees in all job classifications.
We believe each employee makes an important contribution to the university community with talents and expertise that are unique and valuable to the institution. We provide support to individuals and departments, through learning opportunities, to cultivate their talent and leadership skills so they can grow personally and professionally and better serve the institution in its mission.
The BSU Talent Development & Engagement Office offers a variety of programs, services and opportunities.
All employees can meet with a professional career coach to discuss their current professional goals and help them move forward in their job or career. Sessions can focus on a variety of areas including assessment of skills and strengths, identifying goals and obstacles and resume/ interview preparation to name a few.
Employee engagement is a workplace approach designed to ensure that employees are committed to their organization's goals, objectives and values, encouraged to contribute to organizational success, and are able at the same time to enhance their own sense of well-being. BSU offers a variety of engagement opportunities to its employees including recognition events, community service and wellness and recreational activities.
BSU offers selected employees the opportunity to participate in extended leadership development programs including the Wellesley HERS program and the CONNECT: Key Talent and Mid-Level Leadership institutes. Employees can contact the Talent Development Office to learn more about these programs as well as other opportunities that maybe available.
The Talent Development and Engagement Office offers Skills Scan and the CliftonStrengths assessments to help employees identify their skills and strengths and to plan action steps to better utilize their talents in current or future opportunities.
The SERV program (State Employees Responding as Volunteers) is an employee benefit for employees with a minimum of 6 months of state service. With supervisor approval, an employee may volunteer during their regular work schedule up to one day (7.5/8 hours, pro-rated for part-time employees) per month at an approved Massachusetts non-profit organization.
Our workplace wellness program focuses on improving the health and wellbeing of all employees. Examples of wellness initiatives have included increasing physical activity, improving eating habits and reducing stress. Wellness programs are good at helping people adopt and maintain healthy behaviors. Healthy behaviors lead to lower health risks, and lower health risks lead to less chronic disease.
Throughout the year employees can participate in a variety of programs to enhance their professional development. These can include sessions on personal development, wellbeing, supervision, management and leadership. Programs content is offered in both classroom and on-line learning.