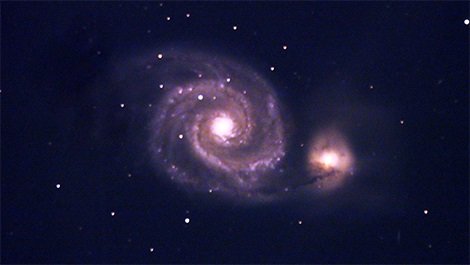 When I got into research, I saw how much I'm passionate about working in labs. It gave me a better idea of what I really want to do.
Claurry-Anne Assad, '22, once thought chemistry wasn't for her. But, thanks to the undergraduate research she began conducting as a freshman, as well as a new NASA fellowship, she's changed her mind. These days, Claurry-Anne hopes to become a forensic scientist.
"When I got into research, I saw how much I'm passionate about working in labs," said Claurry-Anne, who is from Haiti and majoring in chemistry (professional concentration) with a minor in Latin American and Caribbean studies. "It gave me a better idea of what I really want to do."
This semester, she is studying how to capture carbon dioxide during human spaceflight, a topic that also has applications on earth. She is one of eight BSU students putting their inquisitive minds to work through NASA Massachusetts Space Grant Consortium Fellowships, which fund students' NASA-related research.
Michael Peterson, '22, of Avon, aims to create a new equation related to gravitational lensing, the process by which light from distant galaxies bends as it travels through the universe.
"The fact that you have NASA stamped on your research adds a lot of weight," said Michael, who is majoring in physics (astrophysics concentration) and minoring in math. "It's something that can be used in research further down the line."
The students work with faculty mentors, and Michael appreciates how his mentor, Dr. Thomas Kling, takes a hands-off approach while still being a key resource.
Biology major Christine Santos, '21, is working with Dr. Thilina Surasinghe. She is using satellite imagery to better understand how physical conditions of wetlands on earth affect birds' biodiversity. Her work builds on a summer project studying how cranberry bogs and wetland restoration affects birds.
"I'm still floored that I even got the NASA grant," she said. "It will be really helpful to put on my resume, and it helps me get experience with research."
Christine, who is from New Bedford, aims for a career in ecology or ornithology (the study of birds).
"Working so much on birds has really affected me," she said. "But I like every other animal in the world."
In addition to honing her research skills, Claurry-Anne hopes her project lays the groundwork upon which future students can build.
"My first year, I saw how the community was welcoming me," said Claurry-Anne, whose mentor is Dr. Ed Brush. "I fell in love with it. Bridgewater is my second home."
Do you have a BSU story you'd like to share? Email stories@bridgew.edu.