Bridgewater's Blackboard learning management system is an inclusive, modern and accessible tool for students and faculty to exchange teaching and learning. BSU automatically creates Blackboard course shells with student enrollments for every course each semester. Faculty may use this course space for sharing documents, engaging in online discussions, creating online exams, establishing an online grade book, ensuring accessible content and more. Beginning in fall 2023, Bridgewater will be introducing Blackboard Ultra, an improved learning management platform. Any remaining Blackboard Learn Original courses will be converted to Blackboard Ultra by summer of 2024.
Blackboard supports the following browsers: Chrome, Edge, Firefox and Safari. The platform supports mobile and desktop devices.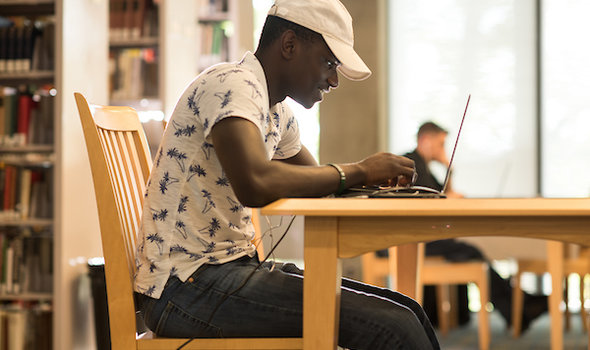 Student Technology
BSU offers a high speed, secure wireless network with full campus coverage. We offer wireless WEPA printing at various sites on campus. For students living on campus, ResNet offers Xfinity on demand content, premium cable TV, and wireless gaming. For commuters, our mobile app includes a smart parking feature to indicates parking lot availability and our bus tracker indicates the current position of shuttles.