Bridgewater State University's Self-Service Password Reset tool allows you to reset your password without having to contact the BSU IT Service Desk. To use BSU's Self-Service password reset tool you must first configure your password reset profile.
How do I setup my BSU Self-Service Reset profile?
Simply browse to email.bridgew.edu and sign in with your FULL BSU email address. You will be prompted to enter a phone number and answer. You will be prompted for "More Information," click "Next." Next, you must enter an "Authentication Phone," as well as choose one of the following options: Configure "Authentication Email" or "Security Questions." Then click "Finish" to complete the Self-Service password reset profile registration.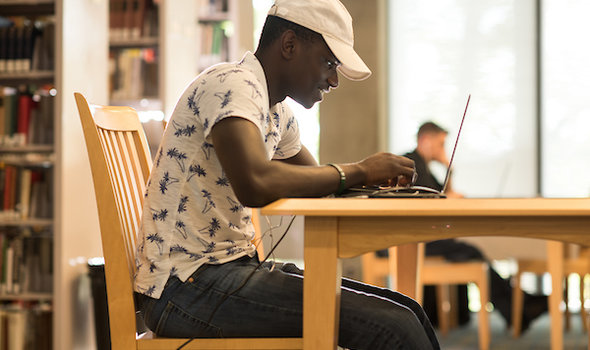 Student Technology
BSU offers a high speed, secure wireless network with full campus coverage. We offer wireless WEPA printing at various sites on campus. For students living on campus, ResNet offers Xfinity on demand content, premium cable TV, and wireless gaming. For commuters, our mobile app includes a smart parking feature to indicates parking lot availability and our bus tracker indicates the current position of shuttles.