Faculty, staff and student loaner equipment are now handled at the Circulation Desk in Maxwell Library. We off a variety of equipment for loan:
Laptops (Mac and PC)
Chromebooks
iPads
Video Cameras
DVD Cameras
Document Cameras
Video Projectors
Digital Recorders
RF Remotes
Extension Cords
Power Strips
Tripod Stand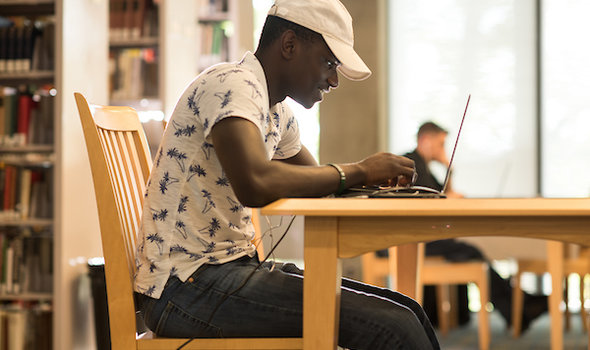 Student Technology
BSU offers a high speed, secure wireless network with full campus coverage. We offer wireless WEPA printing at various sites on campus. For students living on campus, ResNet offers Xfinity on demand content, premium cable TV, and wireless gaming. For commuters, our mobile app includes a smart parking feature to indicates parking lot availability and our bus tracker indicates the current position of shuttles.