The Smart Parking App can assist you with finding a parking spot when you arrive on campus. Your parking decal not only identifies you as a BSU bear, but it will also help us count how many cars are entering and exiting both the Spring Street Lot, Swenson Lot and the Parking Garage. The Smart Parking App will display a heat map identifying the percentage of available parking remaining.
The Smart Parking map is available via the Smart Parking icon on the BSU Mobile App.
How does it work?
BSU parking stickers have embedded RFID chips that tell our sensors when cars enter and leave Smart Parking-enabled parking lots. These readings are transmitted to the app which will display space availability as green (high), yellow (medium), or red (low/limited). Only entrance/exit data is obtained by the sensors; no personal or vehicle information is captured or stored with Smart Parking.
Please drive carefully and observe all applicable laws regarding cell phone use while driving. We recommend using a hands-free attachment in your car while navigating.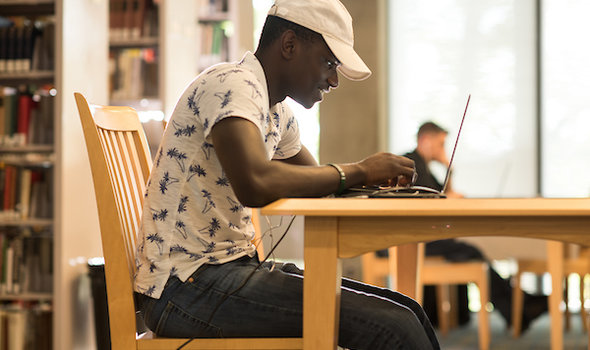 Student Technology
BSU offers a high speed, secure wireless network with full campus coverage. We offer wireless WEPA printing at various sites on campus. For students living on campus, ResNet offers Xfinity on demand content, premium cable TV, and wireless gaming. For commuters, our mobile app includes a smart parking feature to indicates parking lot availability and our bus tracker indicates the current position of shuttles.