Bridgewater State University uses Microsoft Office 365 for our email and communication platform. In addition to email, Office 365 offers a number of optional productivity and collaboration tools such as One Drive, Office Online, Office Pro Plus downloads for free, unlimited storage, and more.
What is Office 365?
Office 365 is a cloud-based suite of applications Bridgewater State University subscribes to from Microsoft. Office 365 provides many productivity and collaboration services to the BSU community, online hosted email, additional online storage with OneDrive, Office in the cloud and so much more. Office 365 also allows students and employees to download and install the desktop version of the latest Office applications across multiple computers and devices. The fully installed applications include: Word, Excel, PowerPoint, OneNote, and Outlook. You can install them across multiple devices, including PCs, Macs, Android tablets, Android phones, iPad, and iPhone. With our BSU Office 365 subscription, you always have the most up-to-date version of the applications.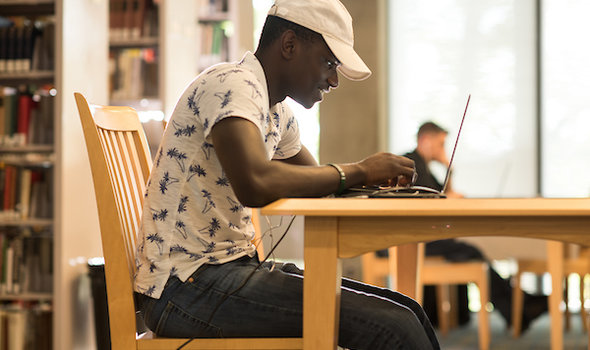 Student Technology
BSU offers a high speed, secure wireless network with full campus coverage. We offer wireless WEPA printing at various sites on campus. For students living on campus, ResNet offers Xfinity on demand content, premium cable TV, and wireless gaming. For commuters, our mobile app includes a smart parking feature to indicates parking lot availability and our bus tracker indicates the current position of shuttles.