The Information Technology division launched CloudPC 2.0 in the Spring 2020 semester. CloudPC 2.0 enables faculty, staff, and students to access their BSU applications from anywhere at anytime, via the web. The "cloud" refers to information technology services that can be accessed via the Internet regardless of where the infrastructure is located. As BSU continues to evolve, IT offers this new service to help meet the growing needs of the BSU community and enhance student success.
What services and applications are available via CloudPC 2.0?
There are multiple ways to connect to CloudPC 2.0 and the CloudPC 2.0 service is available to all BSU students and employees. All applications currently available on the BSU image will be available to members of the BSU community. This means all software accessible from a computer located in the BSU Open Access Labs you can get to from anyplace. You can login from anyplace to use these programs with your BSU credentials.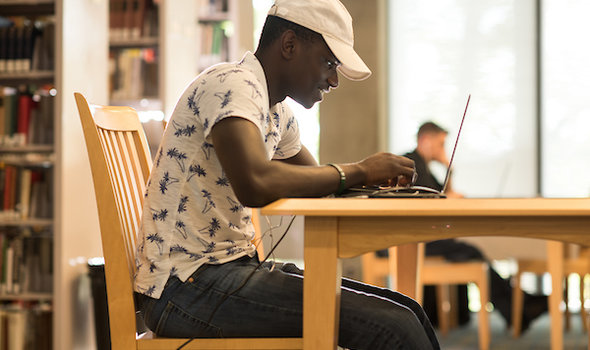 Experience IT
BSU offers a high speed, secure wireless network with full campus coverage. We offer wireless WEPA printing and scanning services at various sites on campus. For students living on campus, ResNet offers an enviable technology package including Xfinity on demand content, premium cable TV, and wireless gaming. For commuters, our mobile app includes a smart parking feature to indicates parking lot availability and our bus tracker indicates the current position of shuttles.