Wēpa provides the most extensive, reliable, and convenient cloud printing network. Wēpa is a flexible solution that enables BSU students to upload documents to the cloud and conveniently print them anywhere a wēpa kiosk is located. See all Kios Locations . This service allows you to upload and retrieve your documents using any computer, mobile device, smart phone or tablet. Visit wepanow.com for more information!
This summer we added nine additional kiosks for all students to print!
Harrington Computer Lab
Maxwell Library Computer Lab
Moakley Computer Lab
Rondileau Student Union
Get Ready To Print!
You do not need to create an account with WEPA, you simply need to login with your BSU credentials (email address and password). You can print through:
BSU Computer Labs
Your Personal Computer
Wepa Web Upload to Print
USB
Smartphones
Email to Print
Google Cloud Print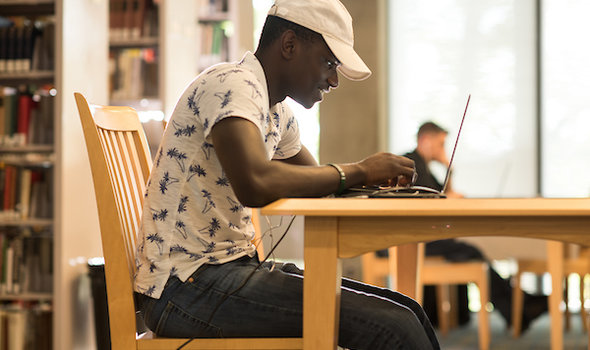 Experience IT
BSU offers a high speed, secure wireless network with full campus coverage. We offer wireless WEPA printing and scanning services at various sites on campus. For students living on campus, ResNet offers an enviable technology package including Xfinity on demand content, premium cable TV, and wireless gaming. For commuters, our mobile app includes a smart parking feature to indicates parking lot availability and our bus tracker indicates the current position of shuttles.
Legacy Content Type
Interior Page