From Grieving to Giving
After his son's death in action in Afghanistan, the late Paul Monti, '70, dedicated his life to en-suring no soldier is forgotten
Also in this issue: Bridgewater Scholars Program Alumni, Faculty Research, The Case for Free Speech, Graduate Student's Hometown Food Pantry, and more
Campus Connection
News and Newsmakers

From the Archives and Special Collections
Scholars for Life
By John Winters G'11
Graduates praise landmark program offering free tuition to homeless students
What started in 2011 as an initiative of BSU's Task Force to End Homelessness, The Bridgewater Scholars program has become an important component of the institution's commitment to social and racial justice.
Each year, two students are accepted: Those chosen have the cost of their tuition and room and board covered, and in addition to classes and educational opportunities such as study abroad, undergraduate research and internships, also participate in work study and community service projects.
The Bridgewater Scholars program has a growing list of more than a dozen graduates, each of whom has gone on to a successful career.
Boosting STEM
By John Winters, G'11
Several initiatives address diversity and the future needs of in-demand fields
STEM sells. These days more than ever.
Workers are in great demand in the various fields that fall under the rubric of science, technology, engineering and math.
During the pandemic, scientists of all stripes were celebrated for their work and breakthroughs. While these workers helped millions survive and ultimately brought an end to the pandemic, science itself has been on trial in the debates over everything from climate change to the safety and efficacy of vaccines.
The pandemic provided a triumphant moment for science, but the flip side was that it exacerbated an existing manpower problem in the sciences. As the employment firm Randstad puts it, "When it comes to hiring and retention in 2022, STEM employers will once again have their work cut out for them. The shortage of qualified candidates that existed before the pandemic still rages on, worsened, even, by 2021's record-high employee quit rates."
Stay Connected: Send your news to the Office of Alumni Relations via email to alumni@bridgew.edu or mail to: Jones Alumni House, 26 Summer St., Bridgewater State University, Bridgewater, MA 02325.
The class notes editor reserves the right to edit submissions for clarity and brevity. Submitted photos must be either high-resolution digital images or original prints from film. Photos generated on home printers are not of publication quality.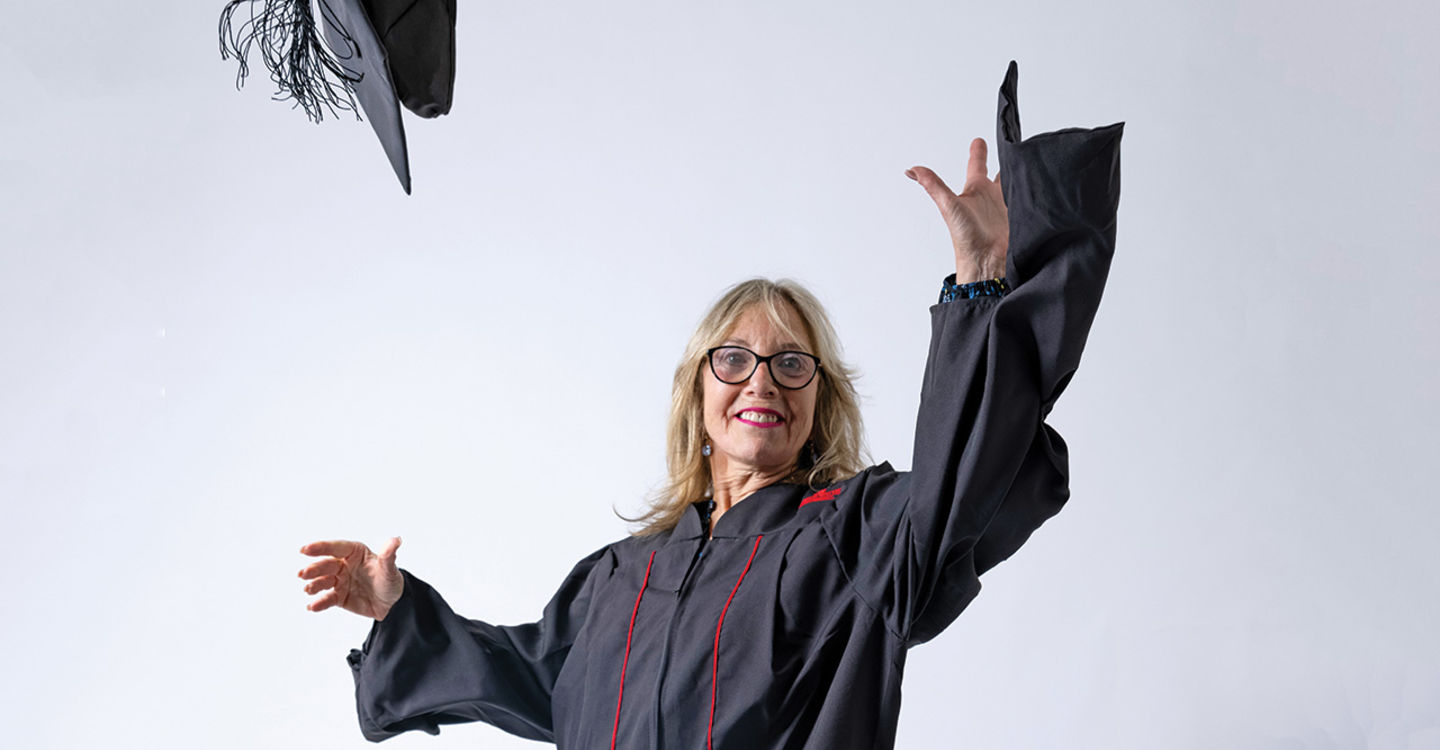 Parting Shot
Fifty years after earning her undergraduate degree, Lesly Freed, G'22, again proudly donned a cap and gown in June during BSU's graduate school commencement ceremony. Photo by Mackenzie Rubitschung, '21