Our Mission
The mission of the Martin Richard Institute for Social Justice—named after the youngest victim of the 2013 Boston Marathon bombings—is to build knowledge about social justice, to develop skills for advancing social justice through individual and collective action, and to serve as a catalyst for actualizing Bridgewater State University's commitment to social justice.
At BSU, we believe that social justice requires individual and collective action to ensure fairness in pursuit of opportunities, freedom from oppression and the equitable distribution of resources. Fairness, freedom from oppression and equitable distribution of resources are all grounded in the same basic principle: that all human beings have equal dignity and worth.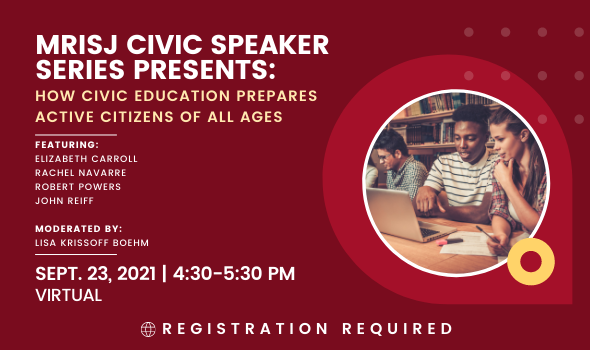 Join us to kick off this year's MRISJ Civic Speaker Series on Thursday, September 23, 2021 from 4:30-5:30 pm for the virtual panel discussion: How Civic Education Prepares Active Citizens.
Featuring educators from across sectors and grade levels, panelists will discuss best practices and approaches used to effectively prepare and nurture students to be actively involved in their communities throughout their lives. The panel will be moderated by Dr. Lisa Krissoff Boehm, Dean of the College of Graduate Studies at Bridgewater State University. 
Featuring:
Elizabeth Carroll, Ed.D. - Program Director, Facing History and Ourselves 
Rachel Navarre, Ph.D.- Assistant Professor Political Science & Coordinator of Quantitative Reasoning Across the Curriculum (QuAC), Bridgewater State University 
Robert Powers, MAT- K-12 Social Studies Coordinator, Plymouth Public Schools 
John Reiff, Ph.D.- Director of Civic Learning and Engagement, Massachusetts Department of Higher Education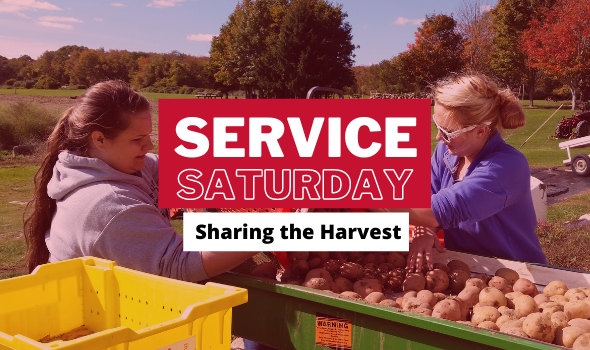 The Martin Richard Institute invites you to join us for a Service Saturday on Saturday, September 25th from 8:30am-2:00pm at Sharing the Harvest community farm. A light breakfast and lunch will be provided. 
Student volunteers will work on the farm to collect food that is ready to be harvested and prepare the fields for winter. All food that is harvested is donated to local food banks. Transportation, a light breakfast, and lunch will be provided. 30 spots are available on a first come first serve basis! 
Sharing the Harvest is a volunteer-driven community farm established in 2006 as a grassroots effort to fight hunger and help feed neighbors facing food insecurity. All produce and cage-free eggs are donated to 19 local hunger relief programs throughout the South coast region.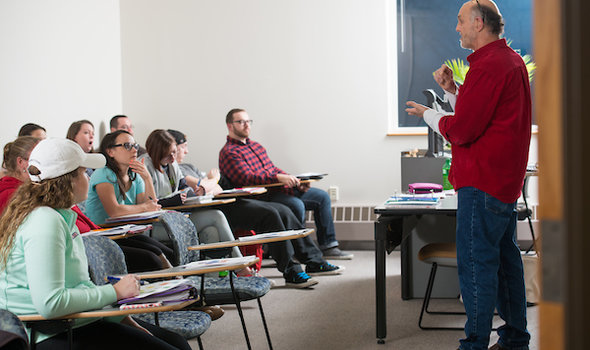 Student & Faculty Resources
Explore these social justice resources: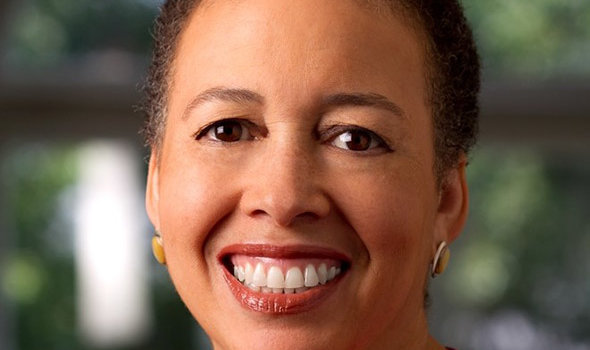 A Conversation with Dr. Beverly Tatum
On Thursday, Nov. 19, Dr. Beverly Daniel Tatum discussed her compelling, award-winning book Why Are All the Black Kids Sitting Together in the Cafeteria? and Other Conversations About Race, which takes a critical look at the dynamics of racial identity in America and the importance of holding productive conversations surrounding race across racial and ethnic divides.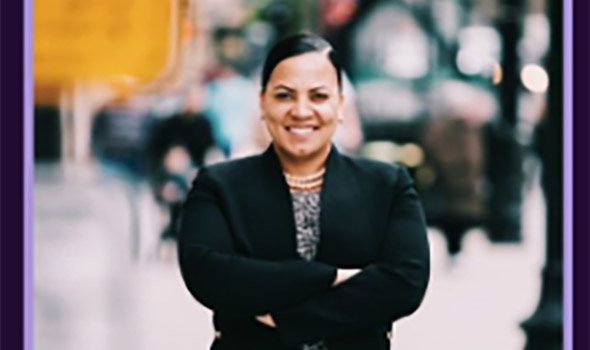 A Conversation with Suffolk County District Attorney Rachael Rollins
On Thursday, April 22, 2021 the MRISJ hosted District Attorney Rachael Rollins as the first speaker in our Civic Speaker Series. DA Rollins discussed her experience running for office, and her impressive work as an advocate for criminal justice reform and racial equity through her position in public leadership. Dr. Mia Ortiz, Associate Professor of Criminal Justice at Bridgewater State University and Zahara Townsend, an undergraduate Justice Fellow with the MRISJ moderated the conversation with the DA who serves as the chief law enforcement officer for Boston, Chelsea, Revere, and Winthrop Massachusetts. She is the first woman ever elected as District Attorney in Suffolk County and the first woman of color ever elected to serve in this role in Massachusetts. Her story serves as an inspiration to those seeking to make a difference through public service.
Sponsored by African American Studies Minor and the Department of Criminal Justice.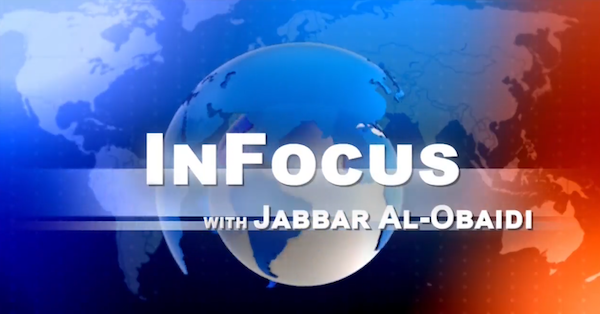 Watch the Full Interview
Interview with MRISJ Academic Director Dr. McGowan
In this 28-minute episode of InFocus, Dr. Kevin McGowan, Academic Director of the Martin Richard Institute for Social Justice and Assistant Professor in the Department of Elementary and Early Childhood Education's Early Education and Care Program at Bridgewater State University is interviewed by host Dr. Jabbar Al-Obaidi, Professor in Communication Studies at Bridgewater State University. They discuss racism, COVID-19, critical race theory, educational systems, and related topics in an engaging conversation that includes historical and current perspectives. InFocus is a production of Bridgewater Access Online.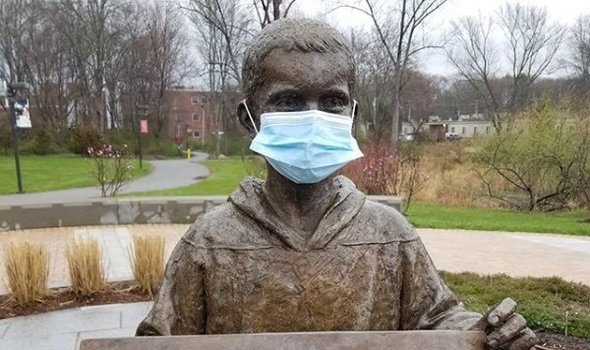 COVID-19: Resources
If you need help, there are a variety of resources available to you.