As key members of the Martin Richard Institute for Social Justice (MRISJ) team, Faculty Partners serve as a voice for faculty in the institute's planning and delivery of programs and events while building faculty awareness of and engagement with the institute.
Faculty partners work alongside staff to ensure that MRISJ programs and partnerships benefit from faculty expertise, while expanding and fostering connections and collaborations with academic departments and programs of study.
If you are interested in joining our MRISJ Faculty Friends list, please email mrisj@bridgew.edu with your name, email, department, and let us know your social justice interests.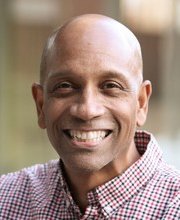 As academic director for the MRISJ, I am given many opportunities to work on social and racial justice initiatives with all members of our BSU community inclusive of students, faculty, staff, and administrators. Some of these initiatives include the planning of our summer faculty institute and working with the student arm of the Racial Justice and Equity Council.
Dr. Kevin McGowan, MRISJ Academic Director
Associate Professor of Elementary and Early Childhood Education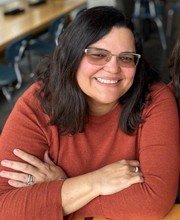 My work is to advance the mission of the institute in my role as faculty fellow. That translates to cultivating partnerships and working with colleagues in MRISJ to identify community partners for collaboration opportunities… to fully realize our mission on campus.
Dr. Fernanda Ferreira, MRISJ Faculty Associate
Professor of Global Languages and Literatures
Being an MRISJ faculty associate allows me to lead critical conversations on campus and bring in guest speakers to discuss social justice issues based on their research and expertise.
Dr. Luzi Shi, MRISJ Faculty Associate
Assistant Professor of Criminal Justice