Our Mission
The mission of the Martin Richard Institute for Social Justice is to build knowledge about social justice, to develop skills for advancing social justice through individual and collective action, and to serve as a catalyst for actualizing Bridgewater State University's commitment to social justice.
At BSU, we believe that social justice requires individual and collective action to ensure fairness in pursuit of opportunities, freedom from oppression and the equitable distribution of resources. Fairness, freedom from oppression and equitable distribution of resources are all grounded in the same basic principle: that all human beings have equal dignity and worth.
The Institute for Social Justice was established in 2011 and renamed in honor of Martin Richard in 2015. Eight-year-old Martin was one of three people killed, while hundreds of others were injured, by bombs at the Boston Marathon in 2013. Martin's parents, Bill and Denise Richard, are BSU alumni.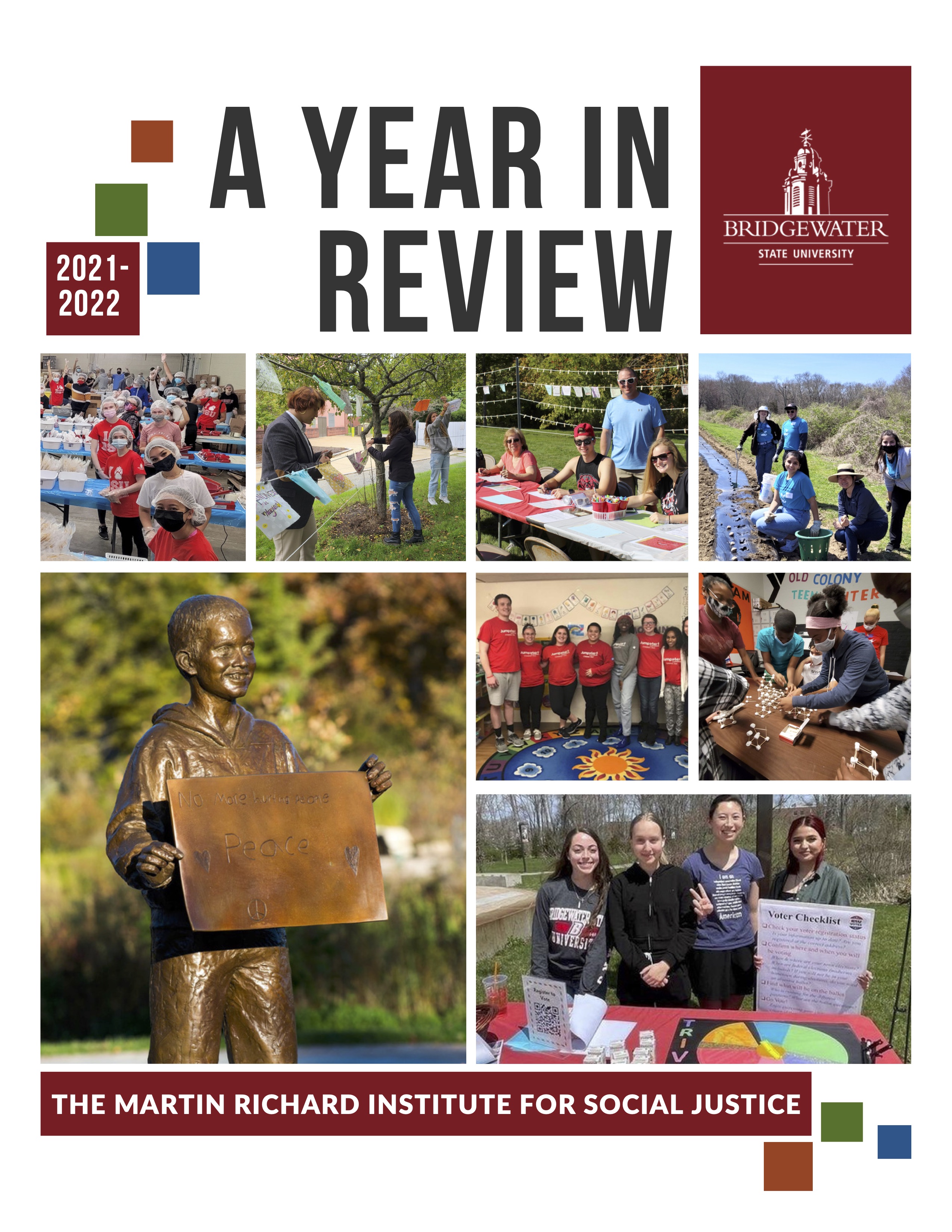 2021-2022: A Year in Review
Hot off the Press!
Get a glimpse at some of our highlights from the '21-'22 academic year with our new Year in Review!
Read the 2021-2022 Report »
rgb(124,114,106)