Strength and Spirit
Overcoming adversity, the Classes of 2020 and 2021 celebrate with a very special commencement
Also in this issue: Students Come Back to Campus, Alumnae Educators Reflect on Teaching During Pandemic, New Additions to Campus
While You Were Away
By Brian Benson and Heather Harris Michonski
See what's new on campus
The pandemic may have brought much of life to a halt on and off campus, but Bridgewater State University moved forward on several fronts.
Funding was secured for an extensive renovation of Burnell Hall, which will be the new home for the College of Education and Health Sciences. Construction of a new athletic facility, the Bear Paw Pavilion, was completed in time for the fall 2021 sports season. Also ready for the fall semester is a cutting-edge photonics lab housed in the Dana Mohler-Faria Science and Mathematics Center, where students will be prepared for work with industry leaders and other top universities around the world. A new bear sculpture sits outside the Park Street entrance of the renamed Rondileau Campus Center, now known as the Rondileau Student Union. And, spanning the space between the student union and Maxwell Library is the Greg and Fay Wyatt Sculpture Garden, which enhances the beauty of the campus and provides a place for quiet contemplation and aesthetic appreciation.
Check out the new additions to campus in the following stories.
Stay Connected: Send your news to the Office of Alumni Relations via email to alumni@bridgew.edu or mail to: Jones Alumni House, 26 Summer St., Bridgewater State University, Bridgewater, MA 02325.
The class notes editor reserves the right to edit submissions for clarity and brevity. Submitted photos must be either high-resolution digital images or original prints from film. Photos generated on home printers are not of publication quality.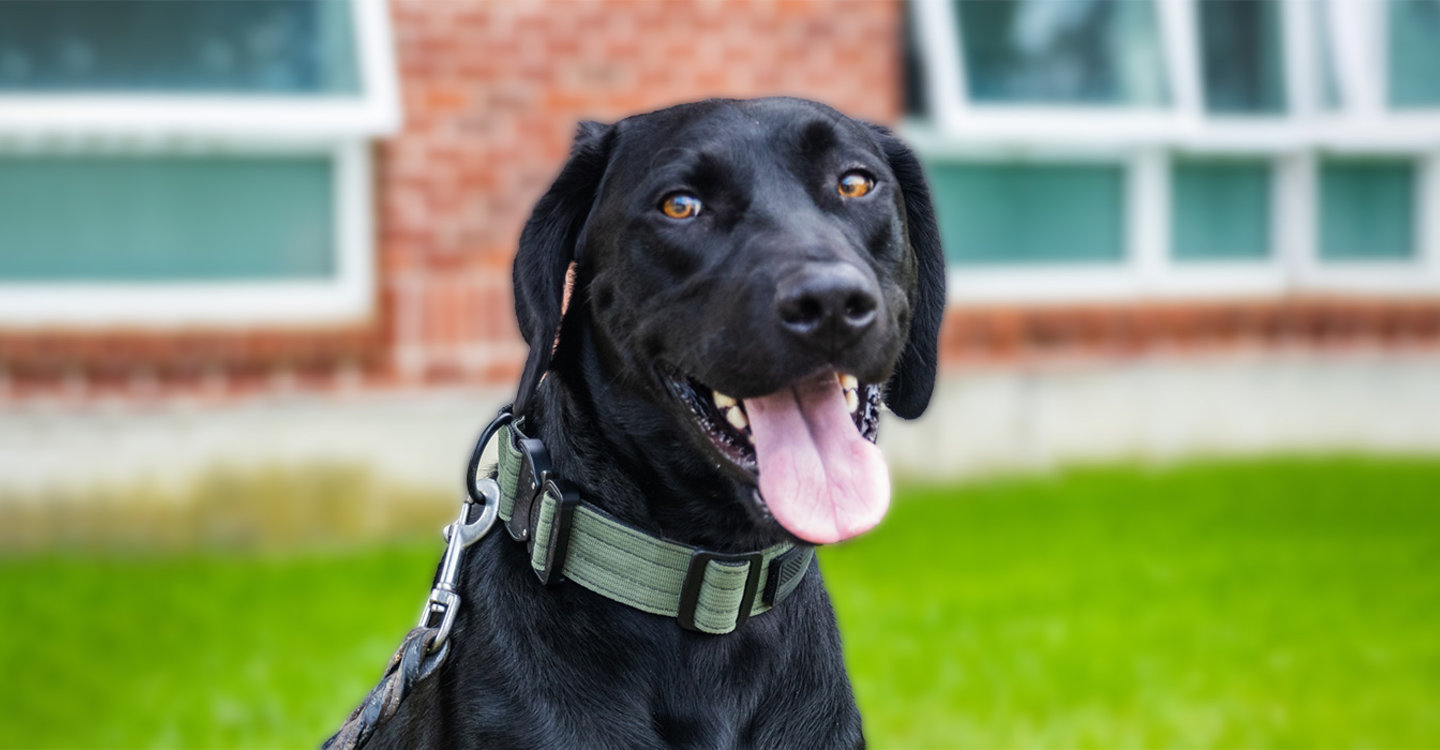 'Pawsitive' Approach
He may look cute, but that's not this pup's main job. The 18-month-old black Labrador retriever, named Zach, is the newest member of the BSU Police Department. Partnered with Captain Ryan Tepper, Zach has helped the BSU police become the first among the state universities to institute a K-9 outreach program. Over the summer, Zach and Captain Tepper completed a 12-week explosive detective training class with the Massachusetts State Police where the duo received perfect scores. | Story by Heather Harris Michonski, Photo by Luis Pires, '23